Next-Level Comfort Food - Made Vegan!
Hi, I am Romy - a vegan food photographer, award-winning blogger, the only vegan contestant on Netflix/Channels 4's cooking show "Crazy Delicious" and most recently: cookbook author- Welcome to my blog!
Simply browse through my next-level vegan recipes to find the perfect fit for your tastebuds. With easy step-by-step instructions!
🍂 Easy Fall Dinners
You'll love these delicious, hearty dinner ideas for fall! They're quick and easy to prepare - and perfect for when you're short on time or don't have much energy.
See more Fall Recipes→
🎃 Pumpkin Recipes
Delicious vegan pumpkin recipes for fall season - from pumpkin spice breakfast recipes to delicious pumpkin treats and syrup for the perfect homemade pumpkin spice latte. Vegan of course!
See more Pumpkin Recipes →
📚 Next level Vegan Roast Dinners
My cookbook 'The Ultimate Guide to Vegan Roasts' is now available worldwide!
Find the perfect recipes for your next vegan roast dinner, vegan Thanksgiving, Christmas or special occasion. Plus: Suggestions on combining the recipes for a fully festive meal that will please everyone's tastebuds!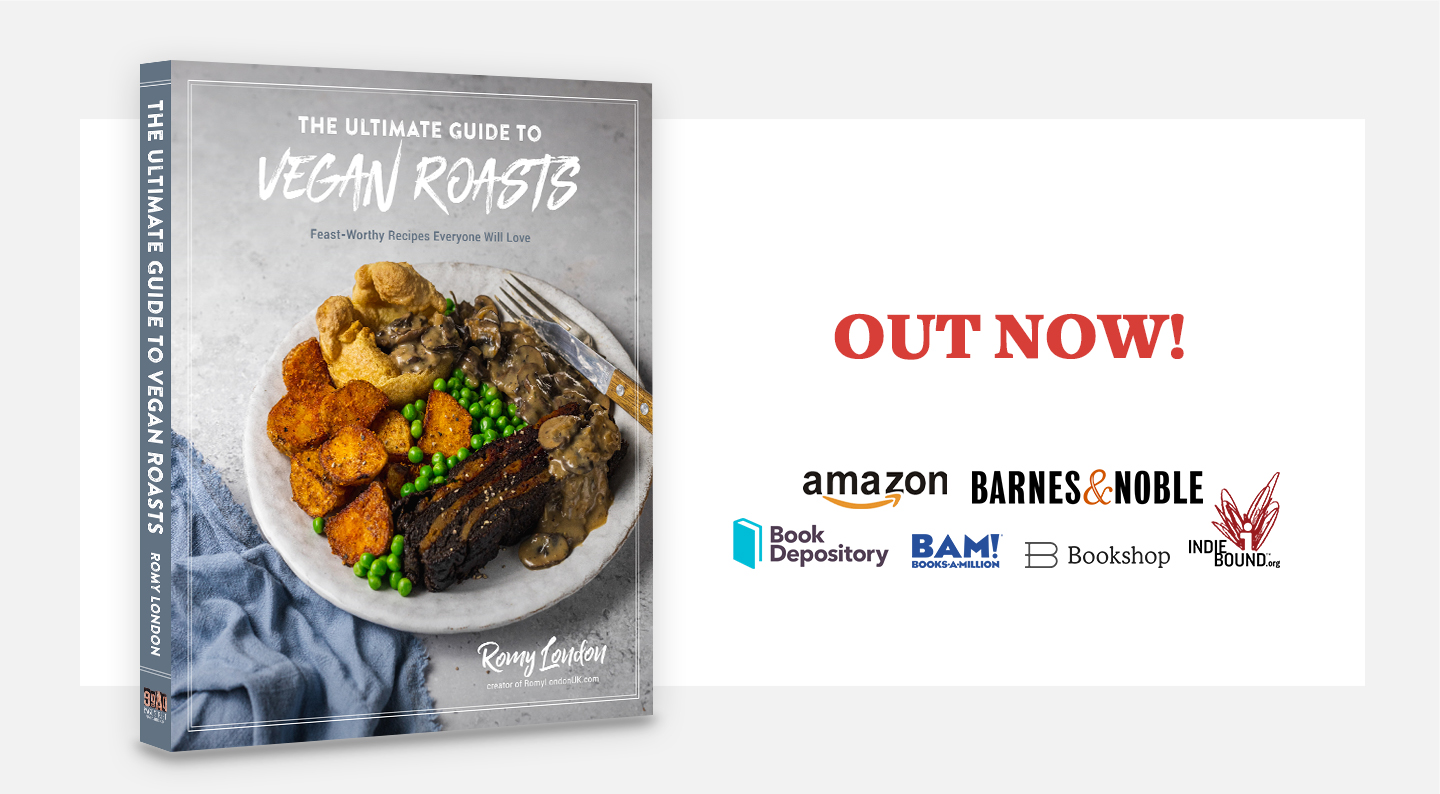 ✨ Easy Tofu Recipes
Whether you already love cooking with tofu or are yet to find out how to make it taste great, I'm certain you'll love these easy tofu recipes:
🍝 Pasta Favorites
If you're in need of some delicious dinner inspiration after a long day - I've got you covered! Convenient, easy, and simply tasty.
🍫 Sweet Vegan Treats
Discover these delicious vegan treats - from Easy Homemade Chocolate Fudge to Peanut Butter Pie All of these chocolatey delights are easy to make and they simply taste amazing!
See more Chocolate Recipes→
🧇 Epic Vegan Brunch
This section includes both sweet and savory breakfast recipes - such as my tofu-free Vegan Scrambled Eggs and the BEST Vegan Pancakes you'll ever have! Quick and easy vegan breakfasts for busy weekdays and also next-level options for epic vegan weekend brunches.
See more Breakfast Recipes→
❤️ Most Popular Recipes
The most popular vegan recipes from the blog! Find some delicious tried, tested & most-loved recipes here.
🆕 Latest Recipes
Want to NEVER miss the latest recipes? Then consider signing up for my newsletter and receive the latest recipes from the blog straight to your inbox.
*Disclosure: This page may contain affiliate and sponsored links that earn me a small commission, at no additional cost to you. You can find more information in my Privacy Policy.