Next-Level Comfort Food - Made Vegan!
🔥 Vegan BBQ Recipes
The best vegan recipes for grilling season!
Fire up the grill and sink your teeth into some seriously delicious vegan BBQ recipes, such as homemade Vegan Koftas, Kabob Skewers or fiery, sweet Pineapple BBQ Sauce!
📚 Next level Vegan Roast Dinners
My cookbook 'The Ultimate Guide to Vegan Roasts' is now available worldwide!
Find the perfect vegan recipes for your next vegan roast dinner, vegan Thanksgiving, Christmas or special occasion. Plus: Suggestions on combining the recipes for a fully festive meal that will please everyone's tastebuds!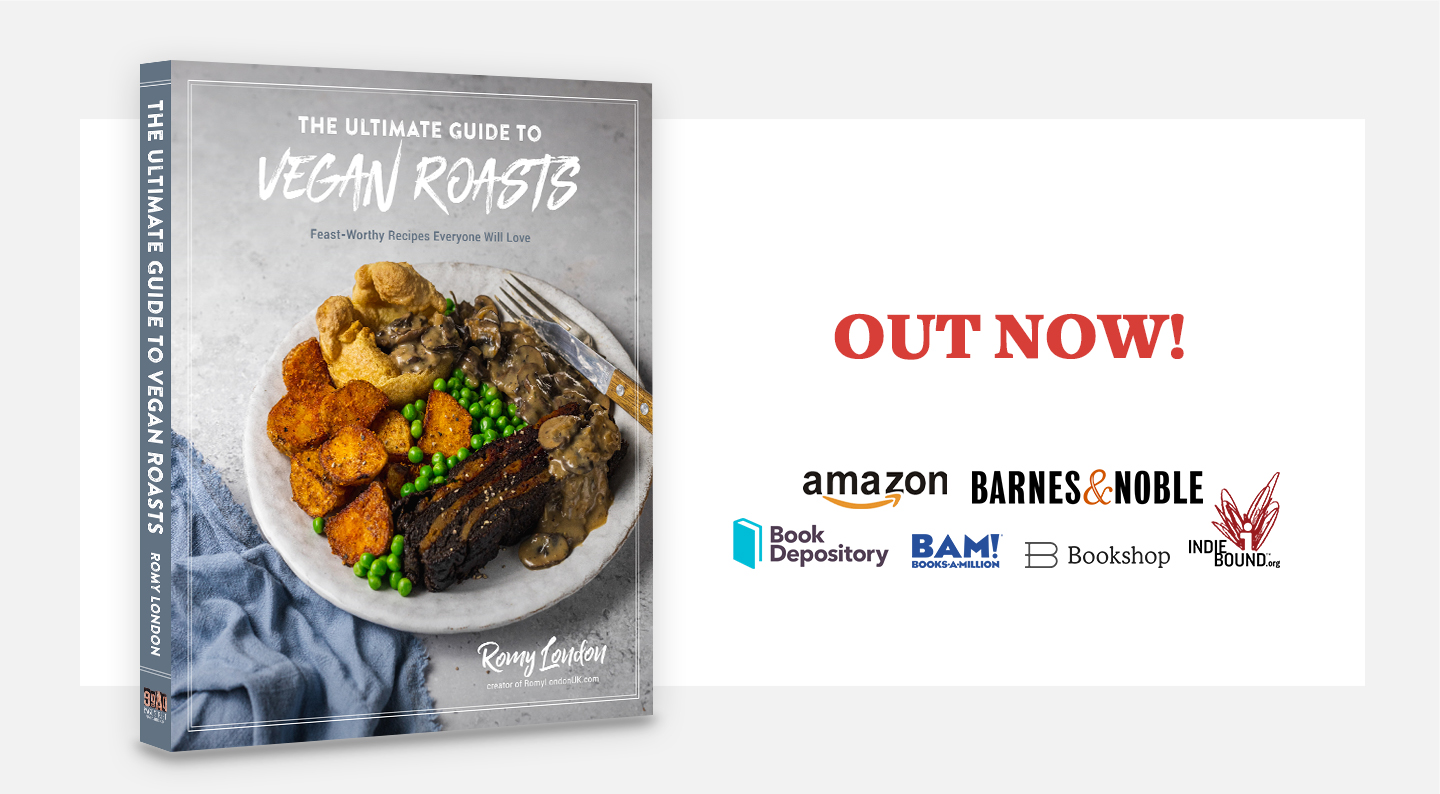 ❤️ Most Popular Recipes
The most popular vegan recipes from the blog!
Find some delicious tried, tested & most-loved recipes here.
🍝 Pasta Favorites
If you're in need of some delicious dinner inspiration after a long day - I've got you covered! These vegan pasta recipes are convenient, easy, and simply tasty.
See more Pasta Recipes →
✨ Easy Tofu Recipes
Whether you already love cooking with tofu or want to find out how to make it taste amazing, you'll love these easy tofu recipes.
🧇 Savory Breakfast Recipes
This section includes the best savory breakfast recipes - such as tofu-free Vegan Scrambled Eggs and this magical Vegan Egg McMuffin Recipe that you simply have to try for your next epic vegan brunch.
See more Breakfast Recipes→
🆕 Latest Recipes
Want to NEVER miss the latest recipes? Then consider signing up for my newsletter and receive the latest recipes from the blog straight to your inbox.
*Disclosure: This page may contain affiliate and sponsored links that earn me a small commission, at no additional cost to you. You can find more information in my Privacy Policy.
© Romy London / Romina Callwitz | All images and content are copyright protected. Please do not use my images and content without prior permission. If you wish to re-publish this recipe, please get in touch via email. Thank you so much for supporting romylondonuk.com!