Hello, it's me: Romy.
…and yes, your eyes are not tricking you: My eyebrows are indeed pink!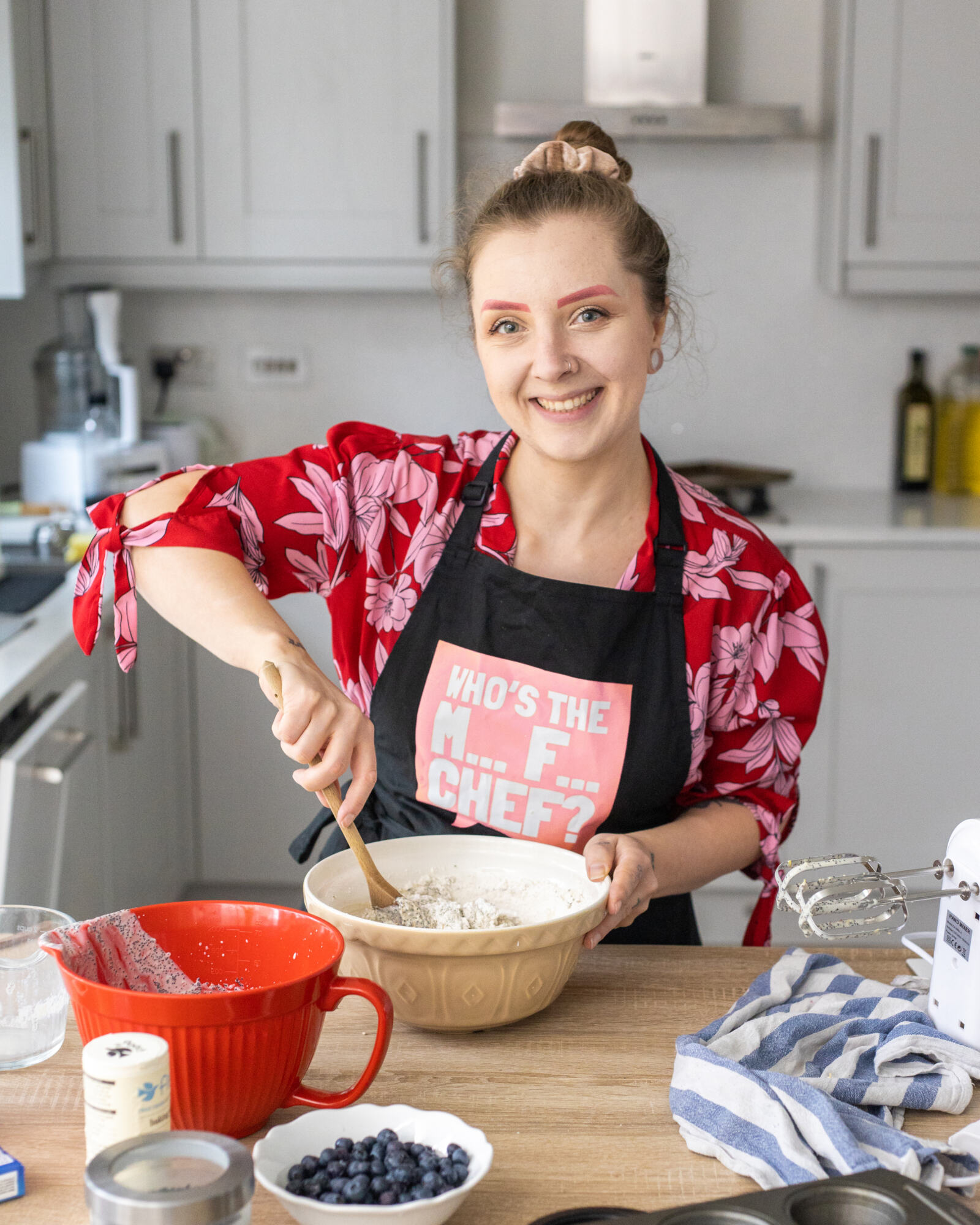 Welcome to my blog!
​If you had a look through my recipe section, you may have realised that all recipes are free from animal products. I have discovered my love for cooking after going vegan in 2014 and have since spent more time in my kitchen than anywhere else.
When it comes to food (and also life in general), I believe that balance is the key – that's why I create delicious, heart-warming recipes with a healthy twist. It's important to me that food brings that satisfaction through flavour and texture and I, therefore, spend a lot of my time in the kitchen testing, experimenting, and developing tasty dishes to share with you all. I believe that everything is possible in the kitchen and there's no missing out on the flavours and textures you love the most.
Whether you are a fitness fanatic, want to nourish your body with all the healthy food, or like to stick to the comforting foods that you've always known and loved – there's something delicious waiting for everyone on my blog and you don't have to be vegan to enjoy some mouth-watering plants.
Whether you are already vegan or just 'veg-curious' – you have made it to the right place and I hope you enjoy my recipes just as much as I enjoyed creating them for you.
If you have any queries, inspirations, want to collaborate, or simply want to say hi, feel free to drop me a message to contact(a)romylondonuk.com.