Welcome to my blog!
I'm Romy - short for Romina - and I'm the vegan recipe developer, food stylist, photographer, and (pinch me!) cookbook author behind this blog.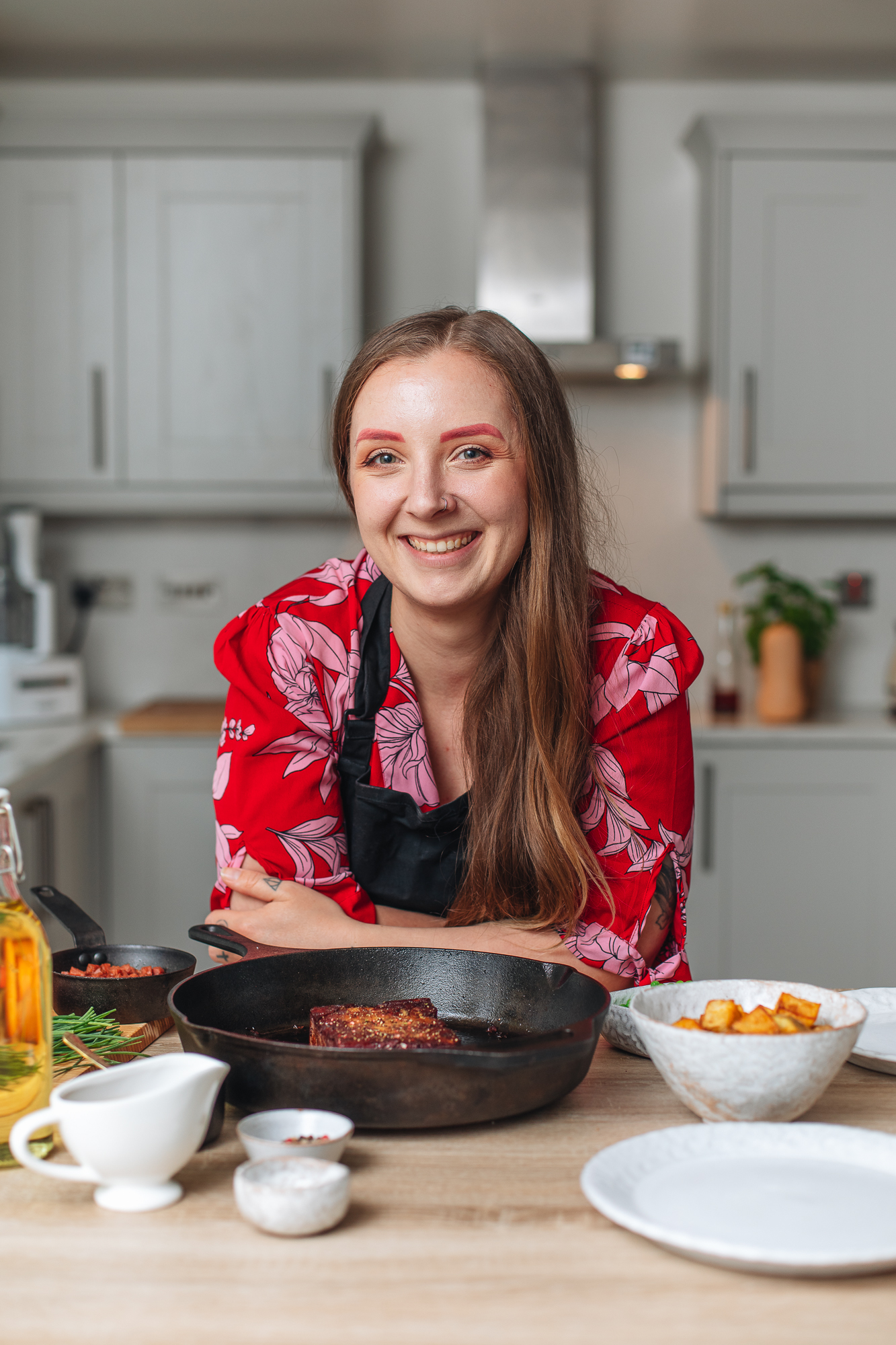 In 2014, I went vegan overnight and it was then that I discovered my passion for getting creative in the kitchen. I have since loved to experiment with food, to try new recipes and cuisines, so I created an Instagram account to share all of my favorite creations and vegan product finds and it has since turned into this vegan recipe blog.
How I became a vegan food blogger
I grew up in Germany and at the age of 23, I moved to London by myself. There was just something that drew me towards this city since I first visited it and moving abroad has always been a big dream of mine since I was a child.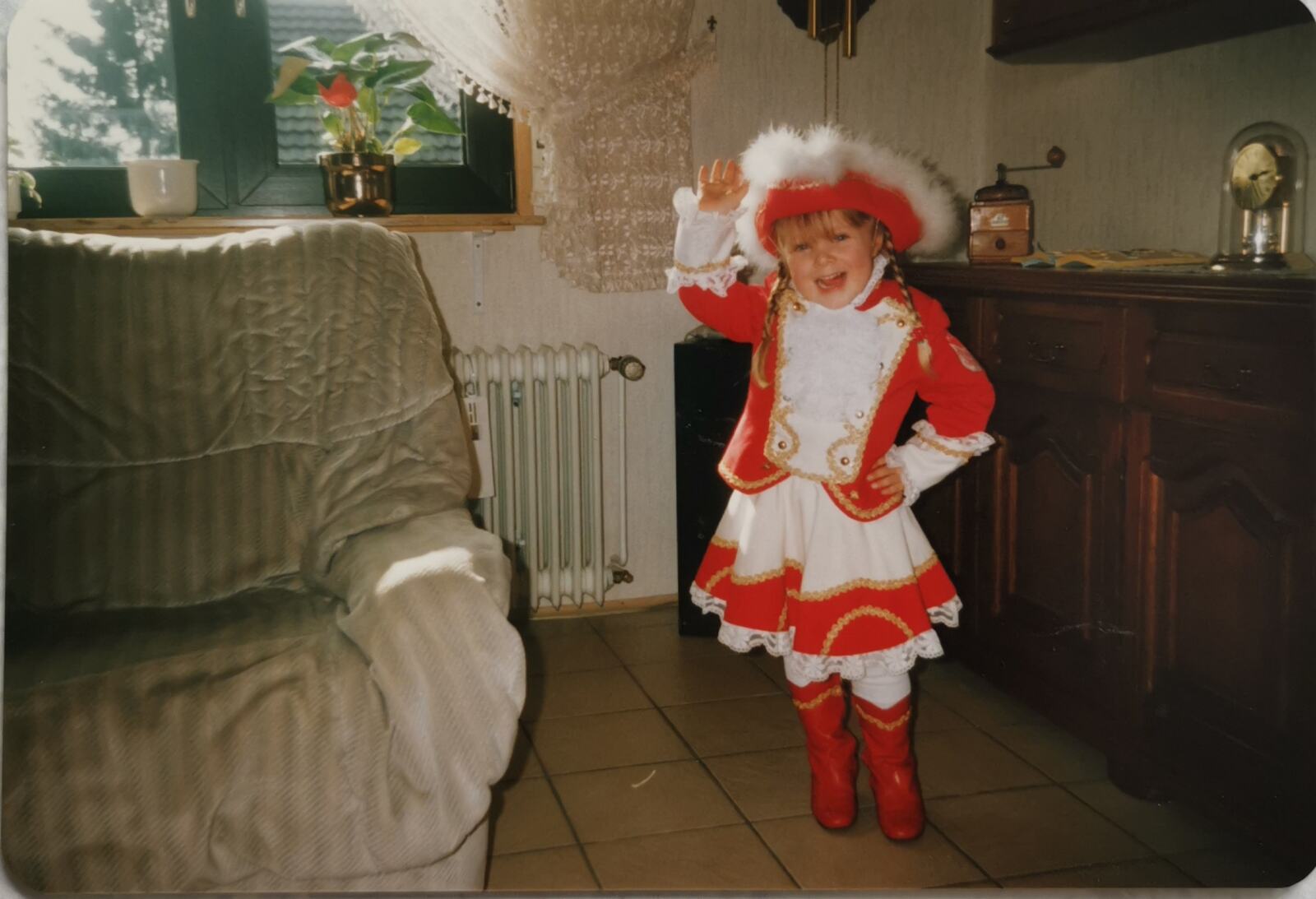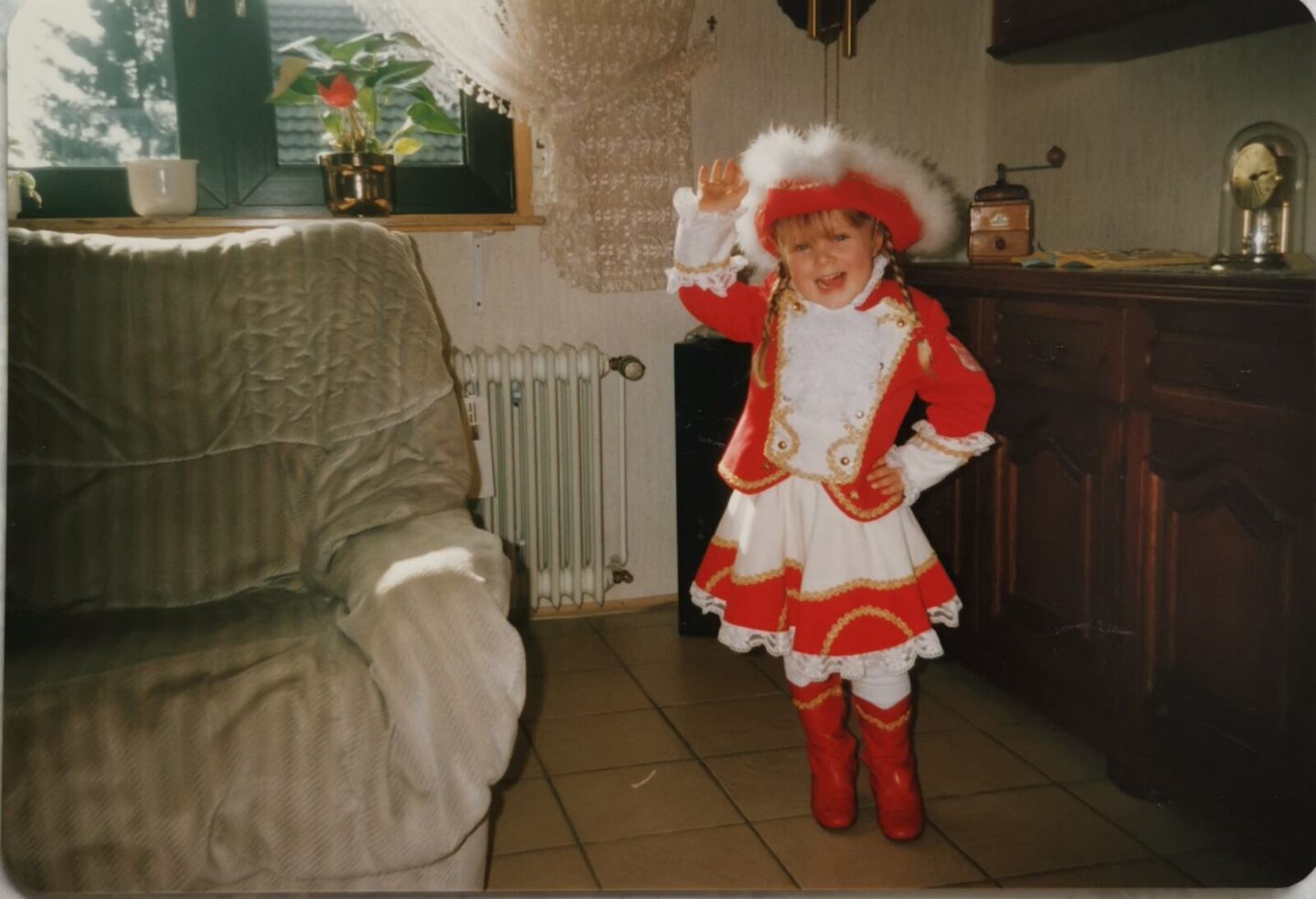 Before working on my food blog, I completed my degree in photography and worked as an event and portrait photographer both in Germany as well as the UK. Photographing was something that fascinated me since I picked up my first camera and I always knew that this creative outlet had to be part of my path.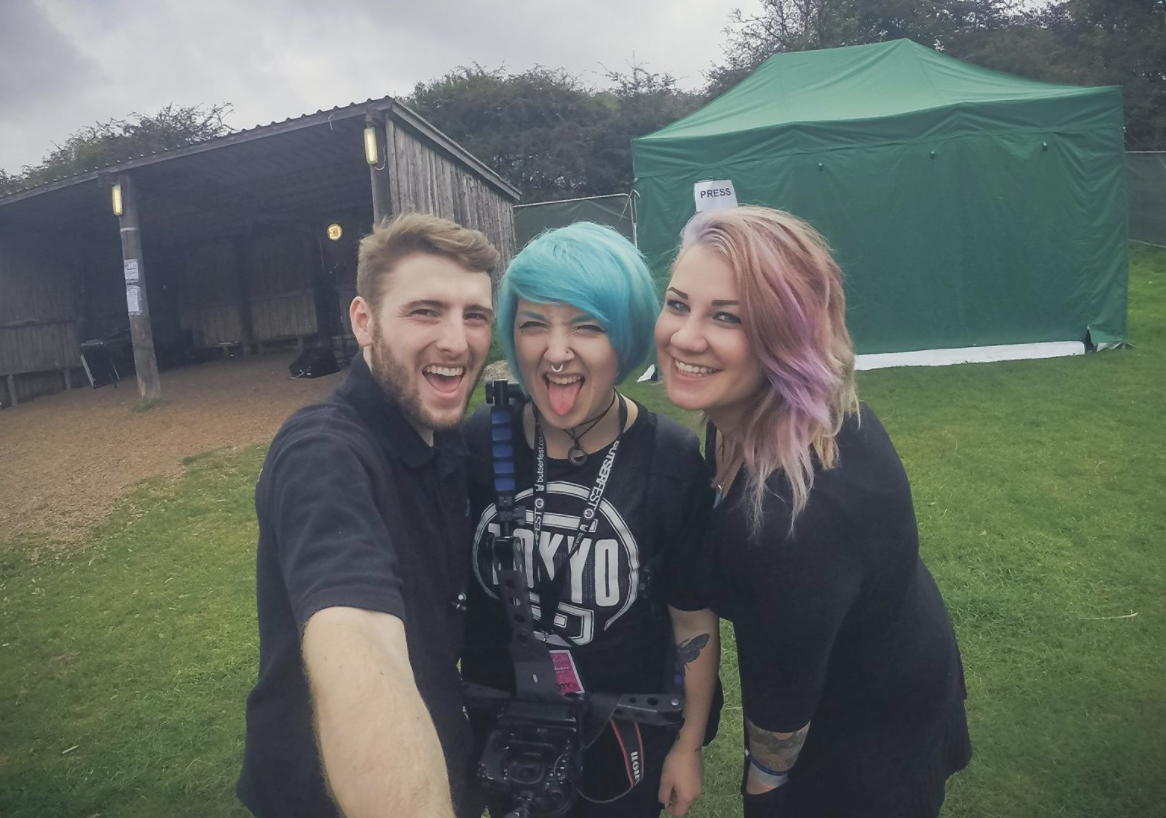 Through sharing my recipes online, my focus on photography gradually moved over to food photography, and leaving my full-time job to pursue photography full-time in 2018 has been one of the best decisions I ever made!
Nowadays, I live with my partner Nick in the British countryside in South East England. We've moved here from London in the summer of 2020 to be closer to our friends and to enjoy a less hectic life and it has honestly been the perfect move for us.
I now work from my home kitchen and studio, testing and developing new vegan recipes both for my own food blog as well as clients, such as Cauldron, LoveRaw, Violife, Tiba Tempeh, Tesco, HuKitchen, and many more. Throughout the years, my recipes have been featured in numerous publications, including Vegan Food & Living Magazine, Plant Based News, Metro UK, Evening Standard, and more.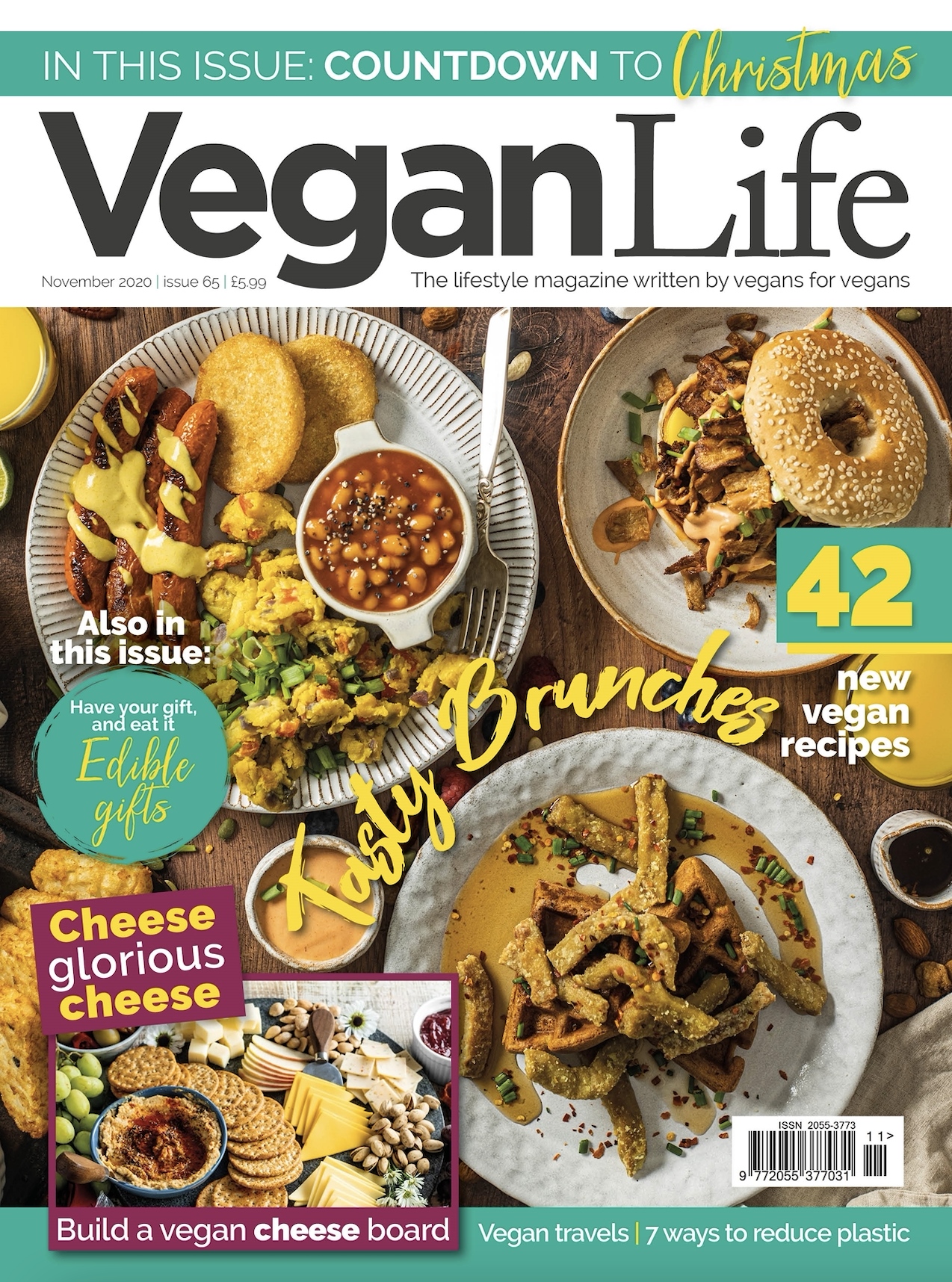 Crazy Delicious - Netflix
In 2020, I also had the honor to take part in the Channel 4 / Netflix cooking competition "Crazy Delicious". I was the only vegan on the show, competing against meat-eaters and presenting our food in front of world-renowned chefs such as Heston Blumenthal, Niklas Ekstedt, and Carla Hall. The show was presented by the wonderful Jayde Adams, and the entire set we worked on was completely edible. It was a truly special experience and you should definitely check it out to see it for yourself!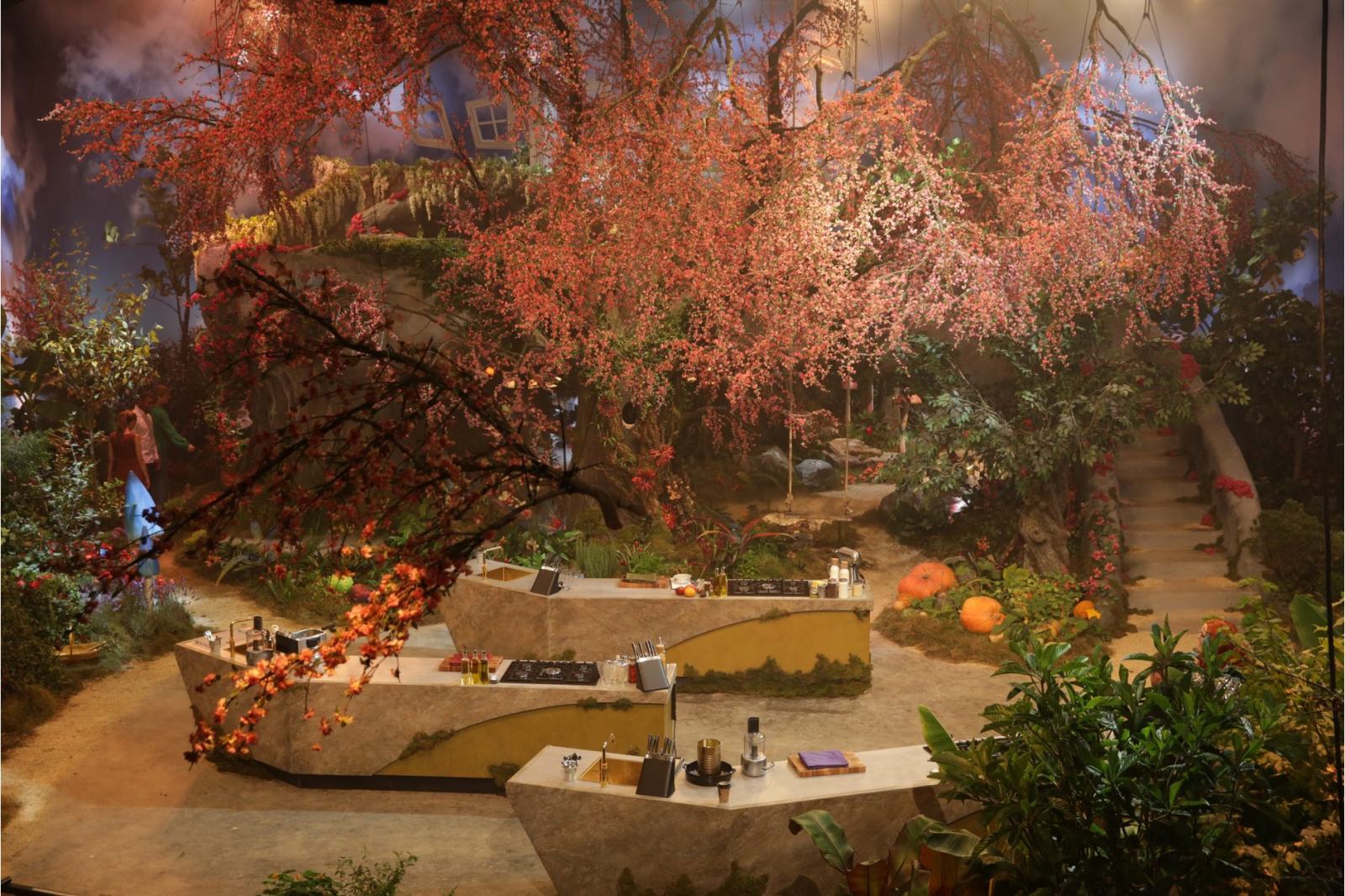 My Food Philosophy
When it comes to cooking, I believe that food is one of life's greatest pleasures and it is meant to be enjoyed. When I first went vegan, I started to make vegan versions of dishes I already knew and over the years I've perfected the recipes I always loved the most. Nowadays, I love experimenting with new ingredients and different cuisines, learning and trying new techniques and bringing it all together to create vegan food that is both delicious and exciting!
There is still a stigma around vegan food and many people believe that it's boring or they simply don't know how to create a delicious vegan meal from scratch.
If I can convince even a single person that vegan food can be enjoyable, tasty, and especially easy to cook from scratch, my mission is complete.
That being said, it's important to me not to judge people or be judged based on food choices. Everyone at their own pace and I'm convinced that blaming people for what they consume is only hurting the mission to move towards a more positive community. Instead, I like to lead by example by showing how exciting and accessible (in my case) vegan food can be, and hope that some people get inspired by it.
Why I am Vegan
When I went vegan overnight in 2014, it may have come as a surprise to many. Having grown up in a mostly meat-based food culture in Germany, my childhood was anything but vegan, but when I was 12, I first had the realization of what I was actually eating when consuming meat.
We were visiting our family's friends in Bavaria, of which one was a hunter. My dad joined him one day and they came back with a dead deer. Naive as I was, I really wanted to see the animal, and I was shocked as I watched how they took it apart and removed the liver. The next day we had liver dumpling soup for lunch - a traditional Bavarian dish - and it was then that I had an epiphany. I've never eaten liver dumpling soup again and even the smell of it makes me sick to my stomach to this day. Fun fact: as a teenager, I would move to a friend's house for the weekend if my mum ever planned to cook it.
It still took more than 10 years until that realization expanded over to all animal products. It was something that was in the back of my mind for a long time - but as a creature of habit, I struggled to let go of the food I've always known until it one day in 2014 suddenly clicked. And I haven't looked back since!
Going vegan has opened so many doors for me and has been anything but restrictive. I have since tried so many new foods and cuisines that I never dared to try before and discovered so many new dishes that I now love.
In the beginning, I think it was the newfound interest in experimenting and exploring new food that kept me going and made it easy for me to switch to a vegan diet. After a while, it all became a habit - from my supermarket trips to how I prepared food at home - and if I'm completely honest, I think nowadays I'm mainly vegan because I simply don't want to consume animal products. Over time the idea of eating meat, fish, eggs, dairy and Co. has just become so bizarre to me and I have simply developed a strong dislike for anything that comes from an animal.
There has never been just one single reason why I went vegan - it's always been a collective of multiple reasons. I feel there still a misconception of people thinking that all vegans are vegan for the same reasons, or that all vegans have the same opinions, but the truth is far from it. It's a community diverse as it can be - and why you're vegan can be an extremely personal question. Maybe simply accepting people's personal choices is the best way forward.
Whether you are already vegan or just 'veg-curious' - you have made it to the right place and I hope you enjoy my recipes just as much as I enjoyed creating them for you.
Early Menopause, ADHD & Autism
Whilst this is not an illness or health blog of any kind, I also feel it's important to mention it here, as it affects every aspect of my life and therefore also how and what I share online and how I interact with others.
After 2 years of unexplained symptoms, I was diagnosed with Early Menopause in 2018 - about 20-25 years too early (though I'm by far not the youngest person this has happened to). Early menopause is much wider spread than you can think and women of all ages can be affected. To me this means I don't get periods anymore and that I'm infertile, but I've not gotten to the point of wanting kids on my own anyways - so I'll deal with that if and when it comes. It does however affect my physical and mental health on the daily - after going into early menopause I started experiencing chronic anxiety, extreme irritability, mood swings and especially a drastic change in my energy levels, which affects both my work and personal life. There's no fix for menopause, and whilst I'm on HRT to reduce the rist for further problems in later years, I just hope that my symptoms start to subside one day.
Over the past few years, I had the opportunity to write about my early menopause experience for Cosmopolitan UK, as well as speak to HANX & Truth Naturals about how I first spotted the symptoms and common misconceptions about menopause.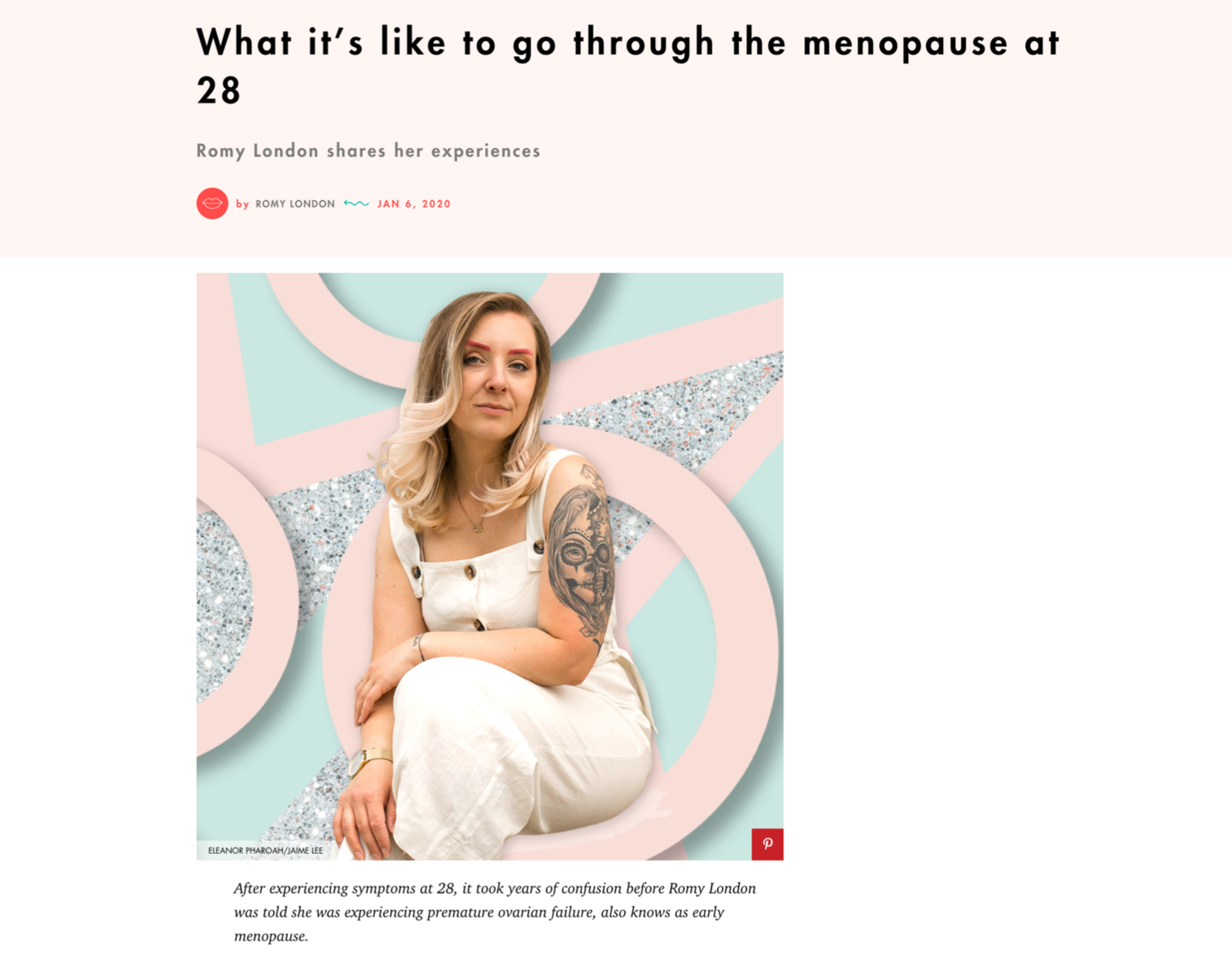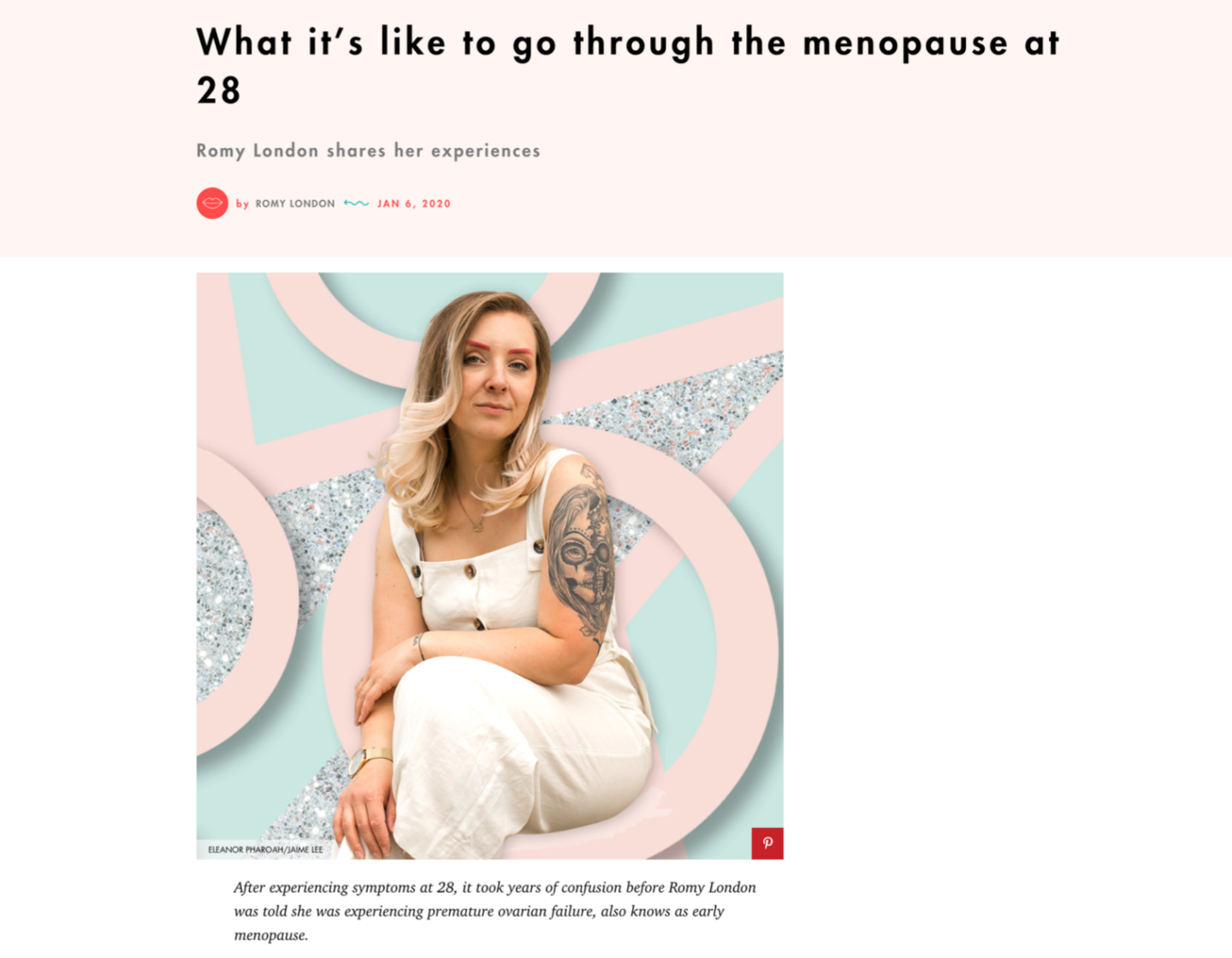 When my energy levels shifted, other things came to the surface - things I've always lived with and thought were 'normal' and especially social interactions and simply 'functioning like a normal human being' became more and more difficult. One day I had the realization that I might have ADHD - it's something that runs in my family, but I was never diagnosed or even tested as a kid. I was always reasonably good in school and not visibly hyperactive, but always somewhat dreamy, zoned out, distracted and often unattentive. What has been going on inside my head my entire life is a different story - and it took me 31 years to realize that my brain works differently from other people. Currently, I'm on the waitlist for ADHD and autism assessments. Waitlists are currently extremely long and I hope that I'll know for sure in the next 2 years.
The realization of what's going on with my brain has been really helpful already - I've started working on how I organize myself, the expectations I set towards myself and letting my brain do its thing when it needs to without judging or forcing myself to do something that doesn't work for me in that moment. It's already helped reduce my stress levels, but as these things can be quite unpredictable, there's lots of room for improvement and I look forward to finally getting assessed.
---
If you have any queries, inspirations, want to collaborate, or simply want to say hi, feel free to drop me a message to contact(a)romylondonuk.com.