Delicious & creamy: This Easy Vegan Caesar Salad Dressing is cashew-based and packs a whole lot of flavour!

Vegan Caesar Salad Dressing
A deliciously, creamy caesar salad is definitely ranking high on my list of favorite salads of all time! Especially in the warmer months of the year, it's a no-brainer to just quickly whip up a delicious dinner, that shows that salads don't have to be boring! I'm happy to share this Easy Vegan Caesar Salad Dressing recipe with you, that's been my favorite way to take my salads to the next level, and hope you enjoy it just as much!
Ingredients for this recipe
cashews
water
apple cider vinegar
olive oil
nutritional yeast
dijon mustard
sea salt
black pepper
crushed nori sheets (totally optional)
Equipment
And that's all! Simple, right?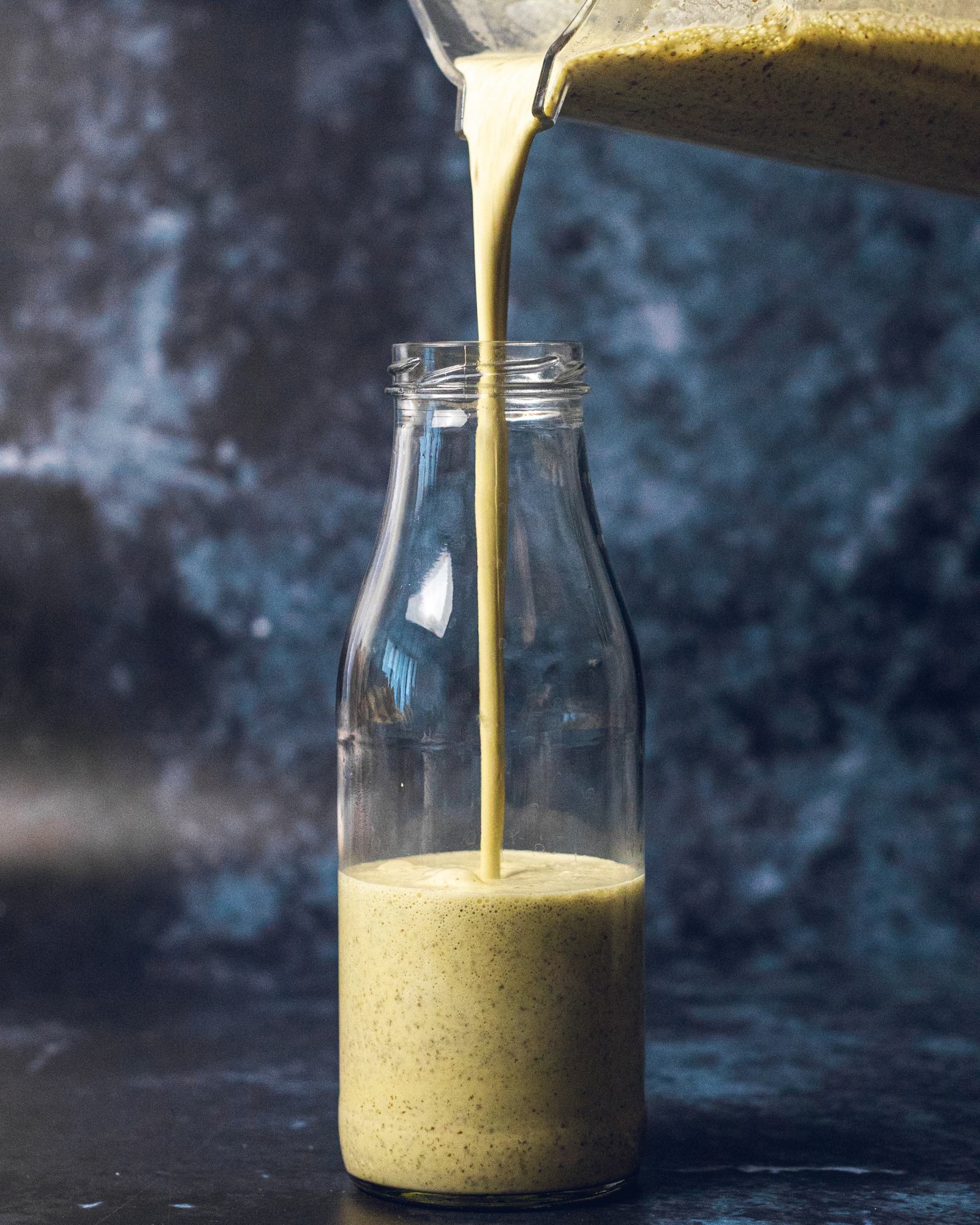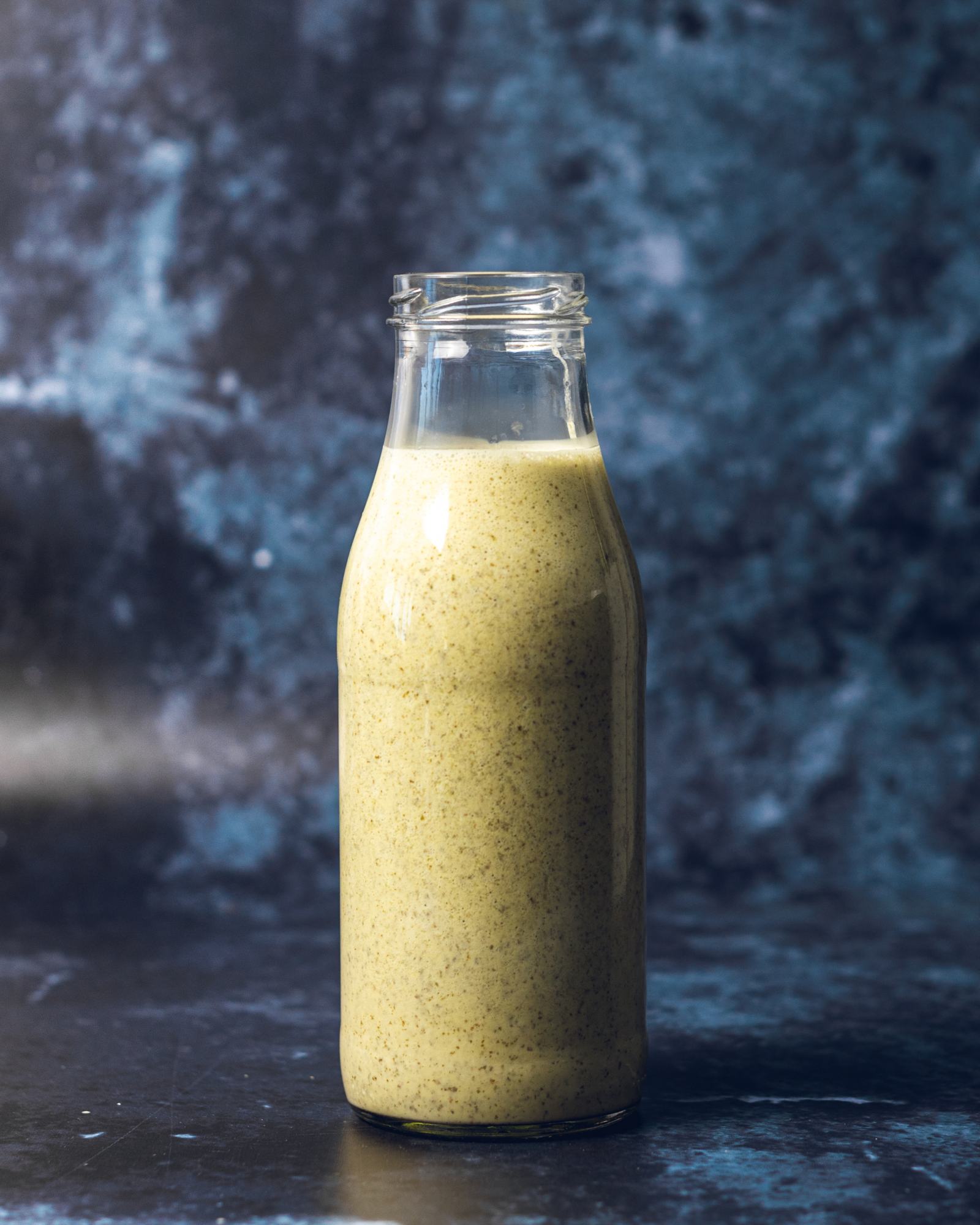 How to make this Easy Vegan Caesar Salad Dressing
Making this vegan Caesar Salad Dressing couldn't be easier! All you need is a high-speed blender and you're ready to go. Simply add all your caesar dressing ingredients to your blend and blend at a high speed for about 5 minutes or until smooth.
What if I don't have a high-speed blender?
If your blender is not a high-speed version, but you still want to give this recipe a go, then don't you worry, there are a few things you can do:
Increase the blending time: Your blender might be able to create a deliciously smooth dressing, but maybe needs a little more time. Simply add more minutes to your blending time as needed. But stay close-by and give your blender a little break, if it gets to hot.
Add a little more liquid: Some blenders can create delicious & smooth dressings, but just need a little extra help. Add a little more water to your blender, if it's struggling to blend the soft nuts.
Strain the dressing: To avoid any big nut chunks in your final salad dressing, you can simply run it through a strainer before serving!
Drizzle the dressing over your Vegan Caesar Salad and serve alongside a slice of freshly baked Vegan Rosemary Focaccia!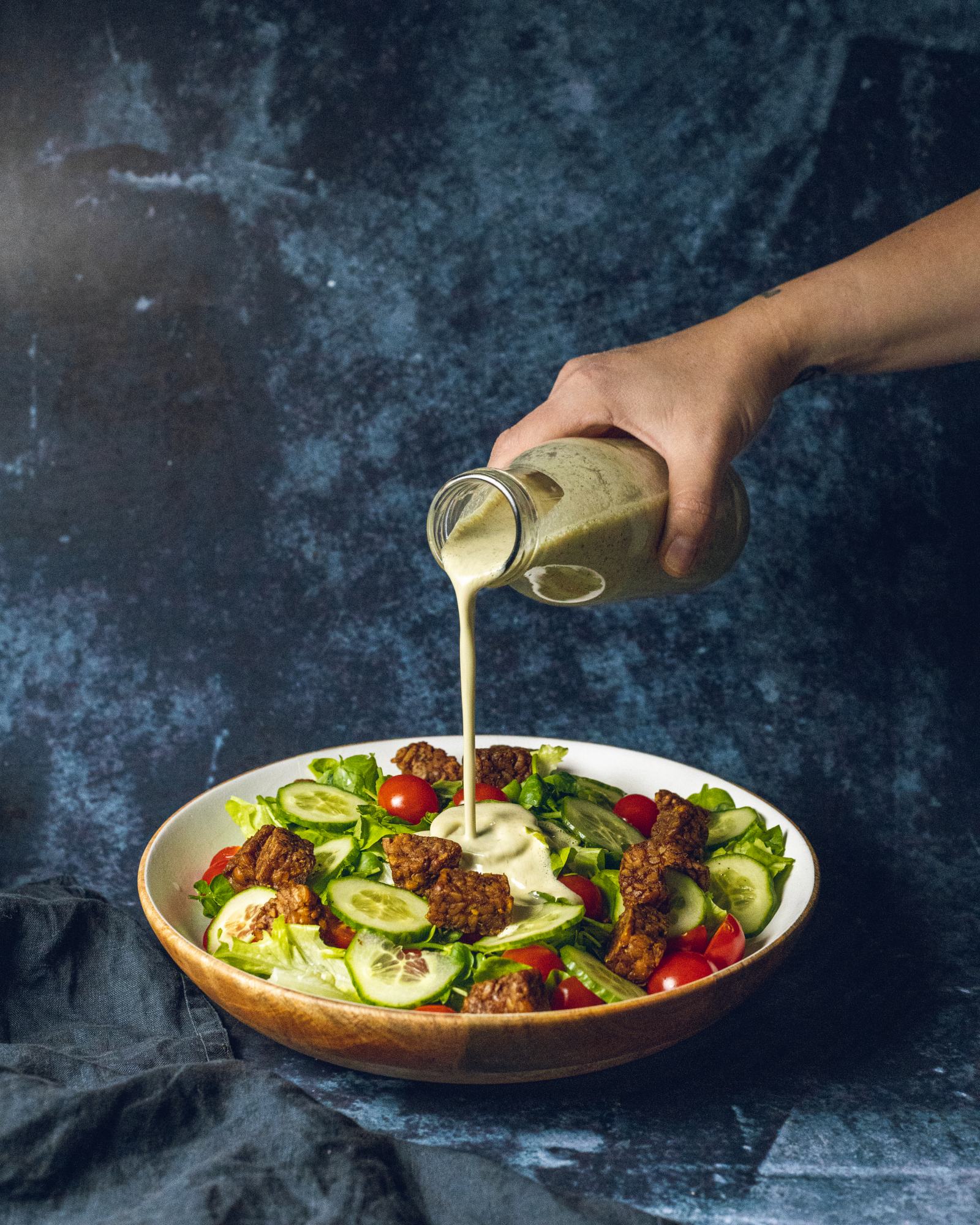 This recipe is:
100% vegan
gluten-free
dairy-free
egg-free
creamy
delicious
refreshing
easy to make
📌 If you love Pinterest you can pin any of the images to your boards!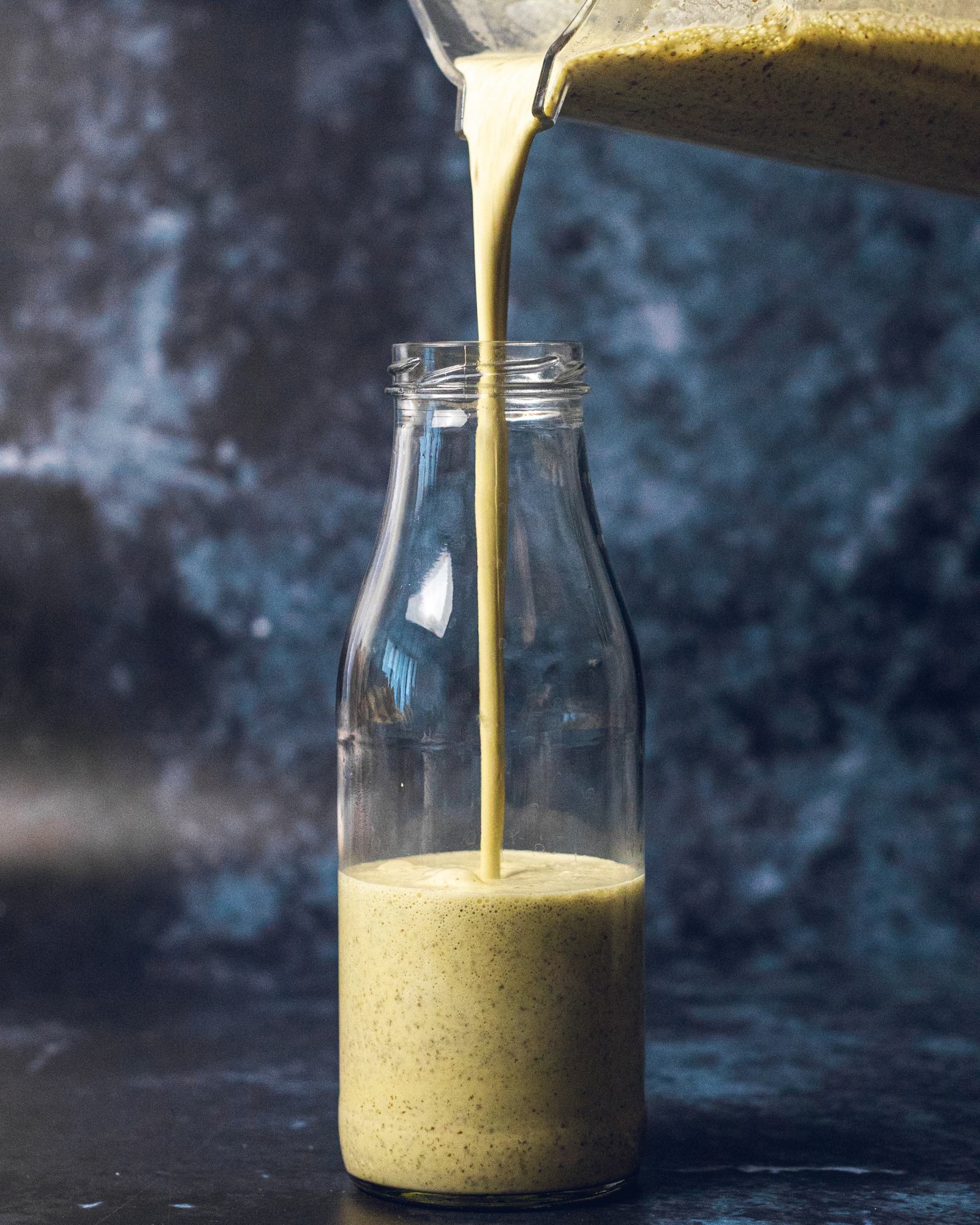 Vegan Caesar Salad Dressing
Delicious & creamy: This Easy Vegan Caesar Salad Dressing is cashew-based and packs a whole lot of flavour, using only a few simple ingredients.
Ingredients
30

g

raw cashews

120

ml

water

3

tbsp

apple cider vinegar

2

tbsp

olive oil

3

tbsp

nutritional yeast

1

tbsp

dijon mustard

1/2

tsp

sea salt

1/2

tsp

black pepper

2

tsp

crushed nori

optional
Instructions
Soak the cashews for a minimum of 4-6 hrs. For the quick route, simply soak them in boiling hot water for 20 minutes or boil them on your stove for 10 minutes or until softened.

Simply combine all ingredients in a high-speed blender and blend on high-speed for a few minutes or until completely smooth and creamy.
Notes
I love adding a little more flavour to the dressing by adding some nori sheets to the mix (or also seaweed sprinkles!). They help give a delicious flavour, but are totally optional as the dressing tasted fantastic without them as well! So feel free to skip this ingredient.
Looking for more delicious vegan salad recipes?
*Disclosure: This page may contain affiliate links and sponsored links that earn me a small commission, at no additional cost to you. You can find more information in my Privacy Policy.
© Romy London / Romina Callwitz | All images and content are copyright protected. Please do not use my images and content without prior permission. If you wish to re-publish this recipe, please get in touch via email. Thank you so much for supporting romylondonuk.com!