Air fryers have become incredibly popular as a healthier choice for cooking delicious meals. By using hot air circulation and just a touch of oil, you can enjoy crispy and flavorful dishes while reducing the amount of oil and calories in your recipes.
It's simply amazing how these little machines can create such wonderful meals - say goodbye to greasy deep-fried foods and say hello to a new way of cooking!
In this blog post, we will discuss the best practices for using an air fryer to achieve delicious and healthy results. So make sure to follow these tips to make the most out of your air frying experience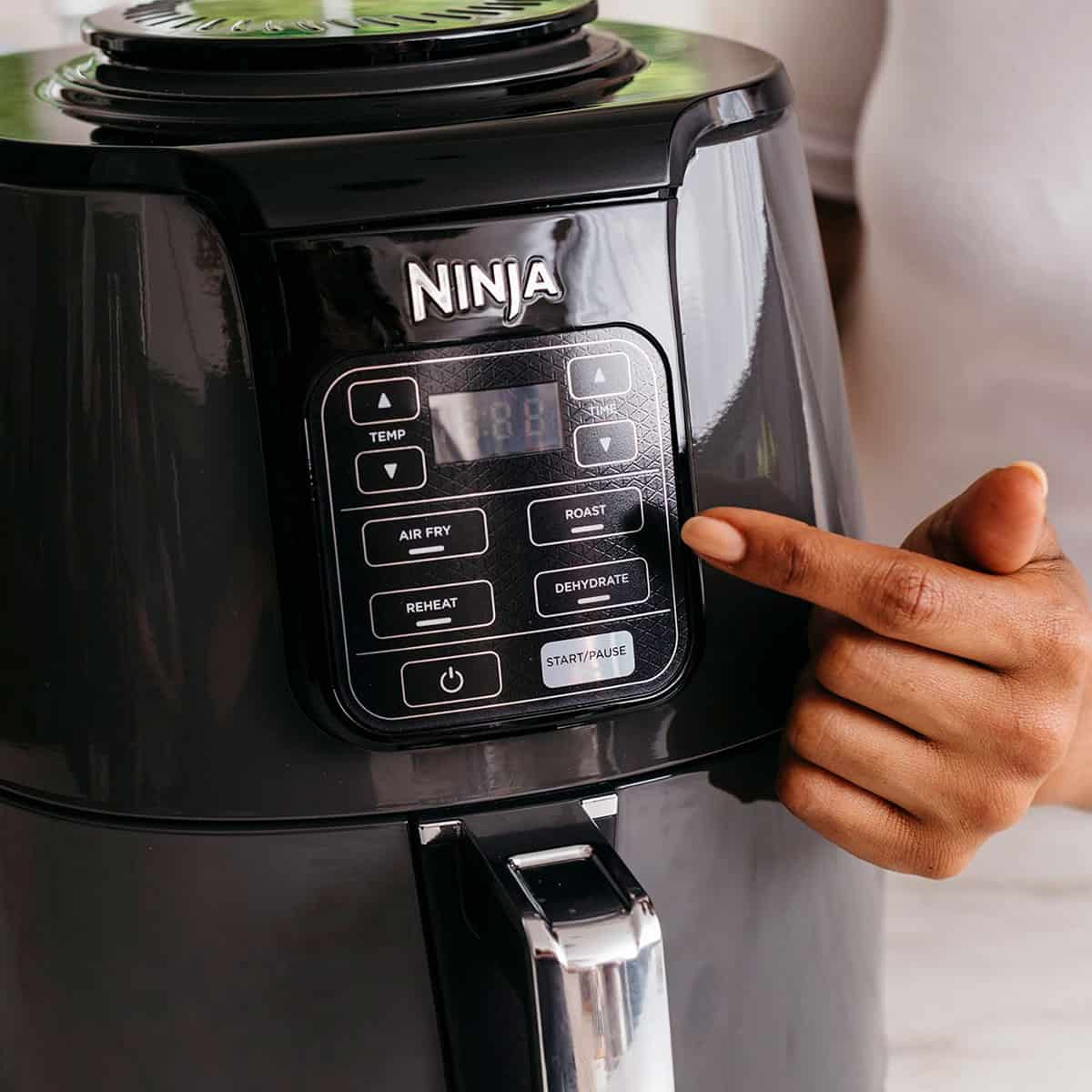 About Air Fryers
Before we dive into the best practices, let's start with some general information about air fryers. After all, understanding how they work and their features will help you use them effectively to cook the most delicious food!
What is an Air Fryer?
An air fryer is essentially a smaller oven with an even temperature distribution. Air fryers create a perfect cooking environment by combining a heating element and a fan to circulate hot air around the food. As the food is placed in a basket or on a tray, the hot air envelops it from all sides, ensuring even and delicious results.
Along with features like adjustable temperature control and pre-set cooking functions, air fryers offer a delightful cooking experience that brings warmth and flavor to your meals.
Using an air fryer offers so many possibilities when it comes to cooking. From crispy fries and flavorful wings to deliciously roasted vegetables and even mouthwatering desserts, the options are endless! The best part is that air fryers are designed to save you time, making them perfect for those of us who are always on the go.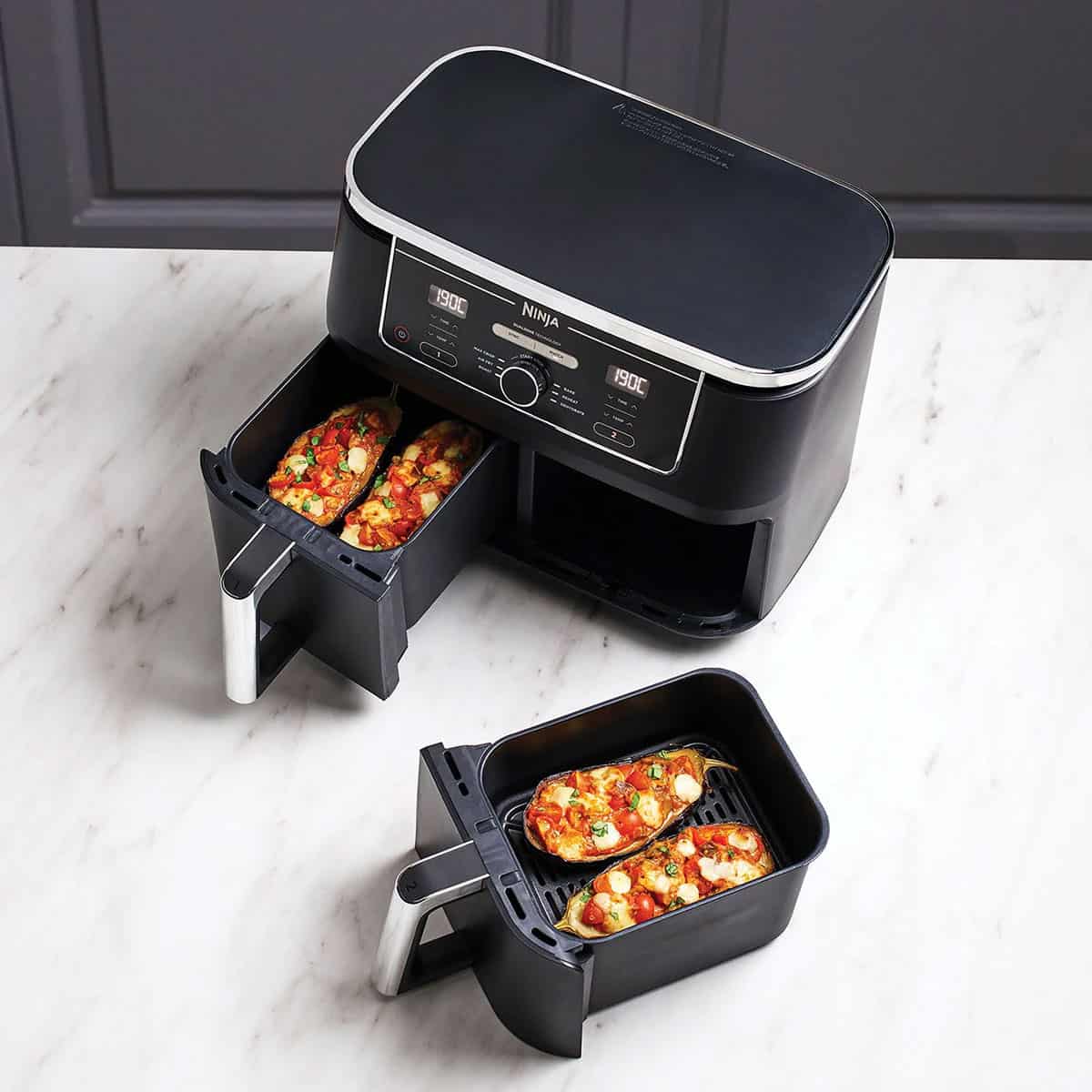 One thing is for sure: once you own an air fryer, it might very easily become your favorite kitchen appliance! There are so many different ways to create delicious food in this glorious cooking appliance - and if you ask me, air fryers are truly the best invention since the toaster!
Now that we have covered the basics of air fryers, let's explore the best practices for using them to achieve the most delicious and healthy results!
Top 10 Best Practises: Mastering the Art of Air Frying
1. Find the Best Place for Your Air Fryer
Finding the perfect spot for your air fryer is crucial to ensure not only its optimal performance but also your safety and convenience. So, let's take a moment to consider some key factors that will help you decide where to position your beloved air fryer.
Stability - Choose a stable surface like a level and heat-resistant countertop or table. Make sure it's clean and free from any clutter that might come between your air fryer and its culinary magic.
Ventilation - Air fryers generate heat and require proper airflow to operate efficiently. It's important to leave at least 5 inches of room behind it. This allows for adequate air circulation and ensures that your air fryer can breathe. By giving it the space it needs, you help prevent overheating and create the perfect environment for delicious and crispy results.
Blockages - The vent should never be covered while your air fryer is in use. Blocking the vent can restrict the airflow and affect the cooking efficiency, and potentially damage the appliance or cause a fire hazard. To ensure the best cooking experience, make sure to position your air fryer in a way that allows the vent to remain unobstructed.
Available Space - Take a moment to think about the surroundings and keep your air fryer away from any potential hazards. By creating a safe distance between your air fryer and other objects, such as flammable materials or items that could be affected by the heat generated during cooking, you can ensure a worry-free cooking experience. So, be mindful of the placement and avoid positioning it near curtains, paper towels, or plastic containers. Taking these precautions will not only bring you peace of mind but also minimize the risk of accidents or damage.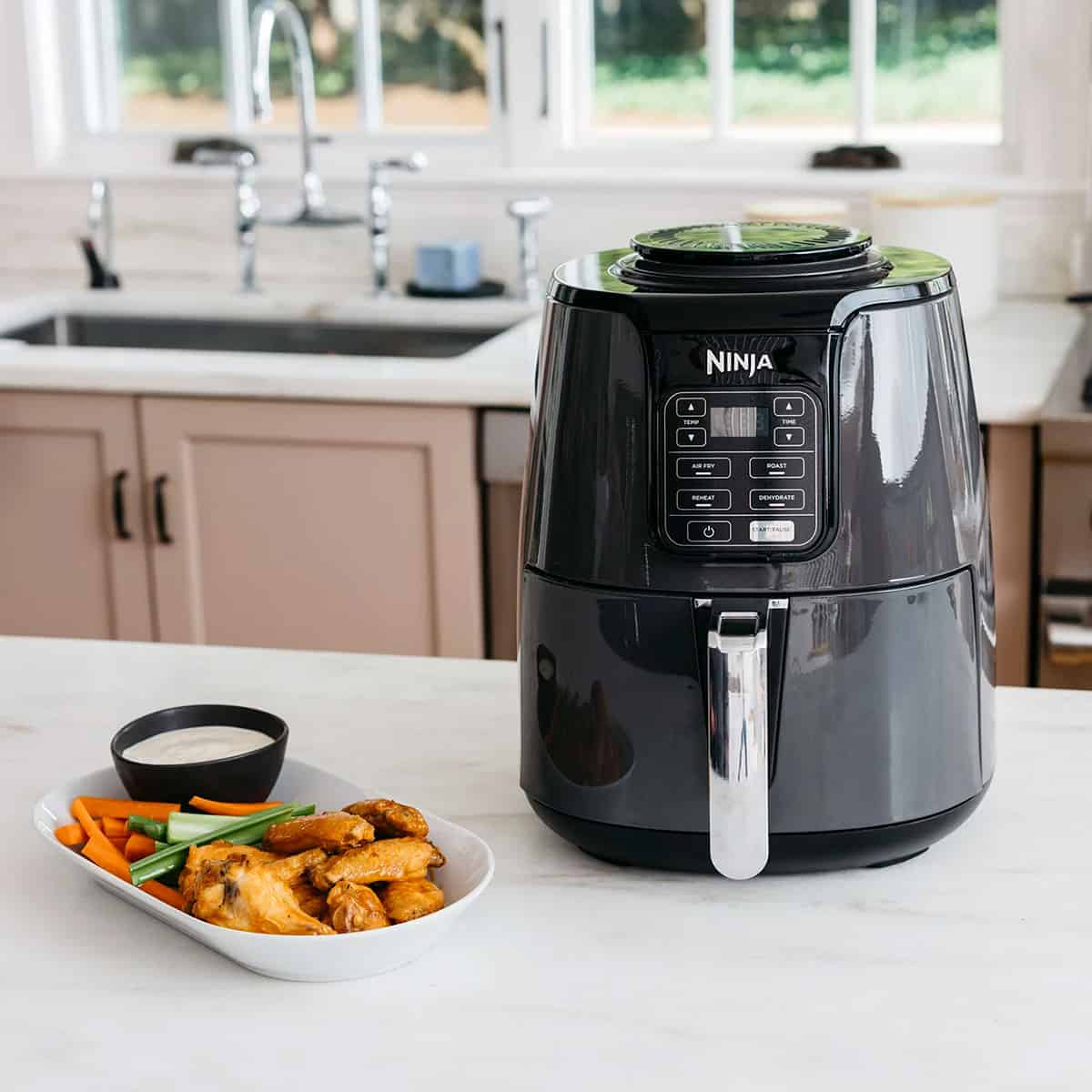 2. Preheat the Air Fryer
Just like with an oven, preheating your air fryer before cooking ensures even and consistent results.
Some air fryers have a preheating function and they should let you know when the food can be added after 2-3 minutes of preheating. For best results, make sure your air fryer can get up to the temperature you've chosen before adding the food.
3. Seasoning and Breading
Make sure to season your food before cooking. This helps enhance the flavors and allows them to infuse during the air frying process. By seasoning beforehand, you can ensure that every bite is packed with deliciousness.
Another tip is to avoid excessive breading. While breading can add texture to your dishes, too much of it can hinder proper air circulation and result in a less crispy coating. So, it's best to use a moderate amount of breading to achieve that perfect balance of crunchiness.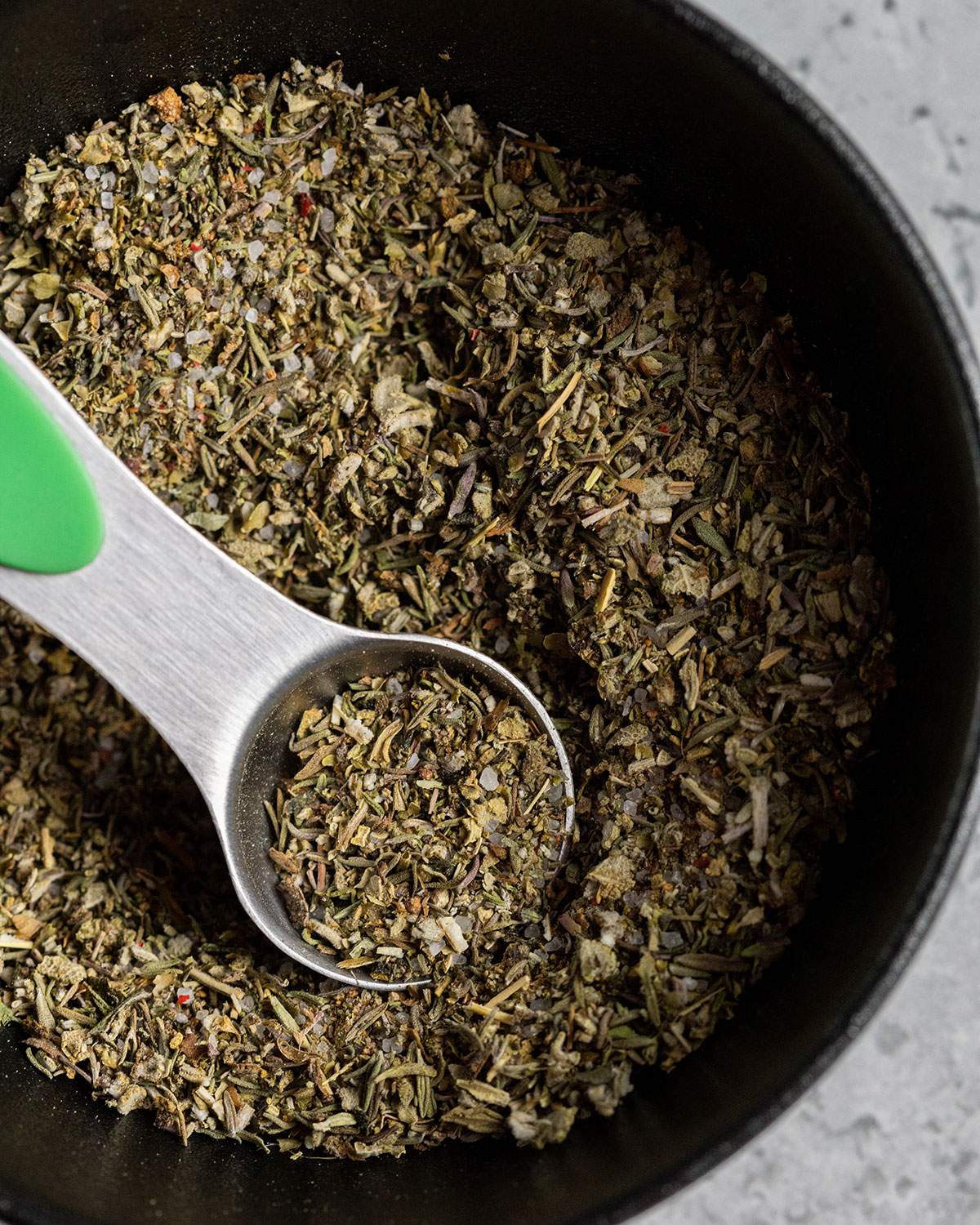 4. Using Oil in the Air Fryer
Getting the perfect crisp in your air fryer food is all about adding the right amount of oil. That's why I highly recommend getting yourself a small spray bottle and filling it with your favorite cooking oil. It's a game-changer!
With the spray bottle, you can easily add a light coating of oil to your food, ensuring that delightful crunch. Trust me, it's so much easier than using a brush or trying to drizzle oil onto the food. Plus, it's handy for giving your air fryer basket a quick spritz to prevent sticking.
The Best Oil Sprayer for Your Air Fryer
While there are aerosol sprays with oil on the market, I prefer using a small hand-pumped spray bottle. Why? Well, some aerosol sprays may contain compounds that could damage the coating of your air fryer basket. So, it's better to play it safe with a simple spray bottle.
My personal favorite is a garlic-flavored, heat-resistant olive oil - It adds a delicious touch to my air-fried creations!
How Much Oil to Use in an Air Fryer
Now, let's talk about using the right amount of oil. While air fryers require less oil than traditional frying methods, it's essential to use an appropriate amount for the best results. Don't skimp on the oil, but also don't go overboard. You want enough to create that lovely crispness without making your food greasy. Follow the recommended guidelines in your recipes to get that balance just right.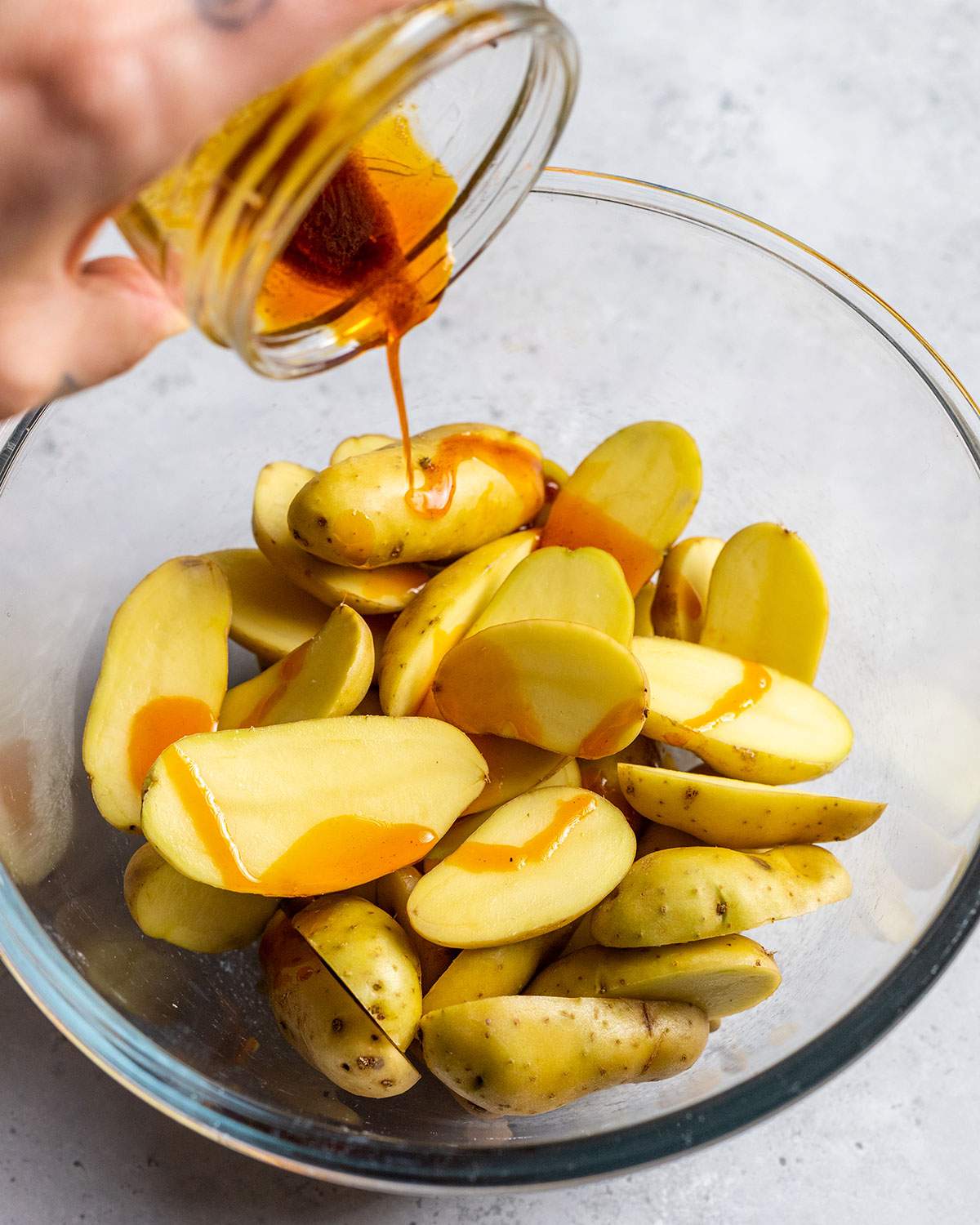 To take crispiness to the next level, I have a little trick for you: Before air frying, lightly coat your food with a cooking spray all around, then place it into the preheated air fryer afterwards. Way better than spraying the oil right into the air fryer! This helps prevent sticking and promotes that perfect crunch. It's a simple step that makes a big difference.
So, get yourself a spray bottle, fill it with your preferred oil, and enjoy the magic of adding just the right amount of oil to your air fryer creations. Trust me, it's a small investment that will elevate your cooking game and make every bite a delight!
5. Loading the Air Fryer Basket
It can be tempting to cook a large amount of food at once, especially when you're in a rush. However, overcrowding the basket can result in uneven or partially uncooked food, and it may even make your food soggy instead of crispy.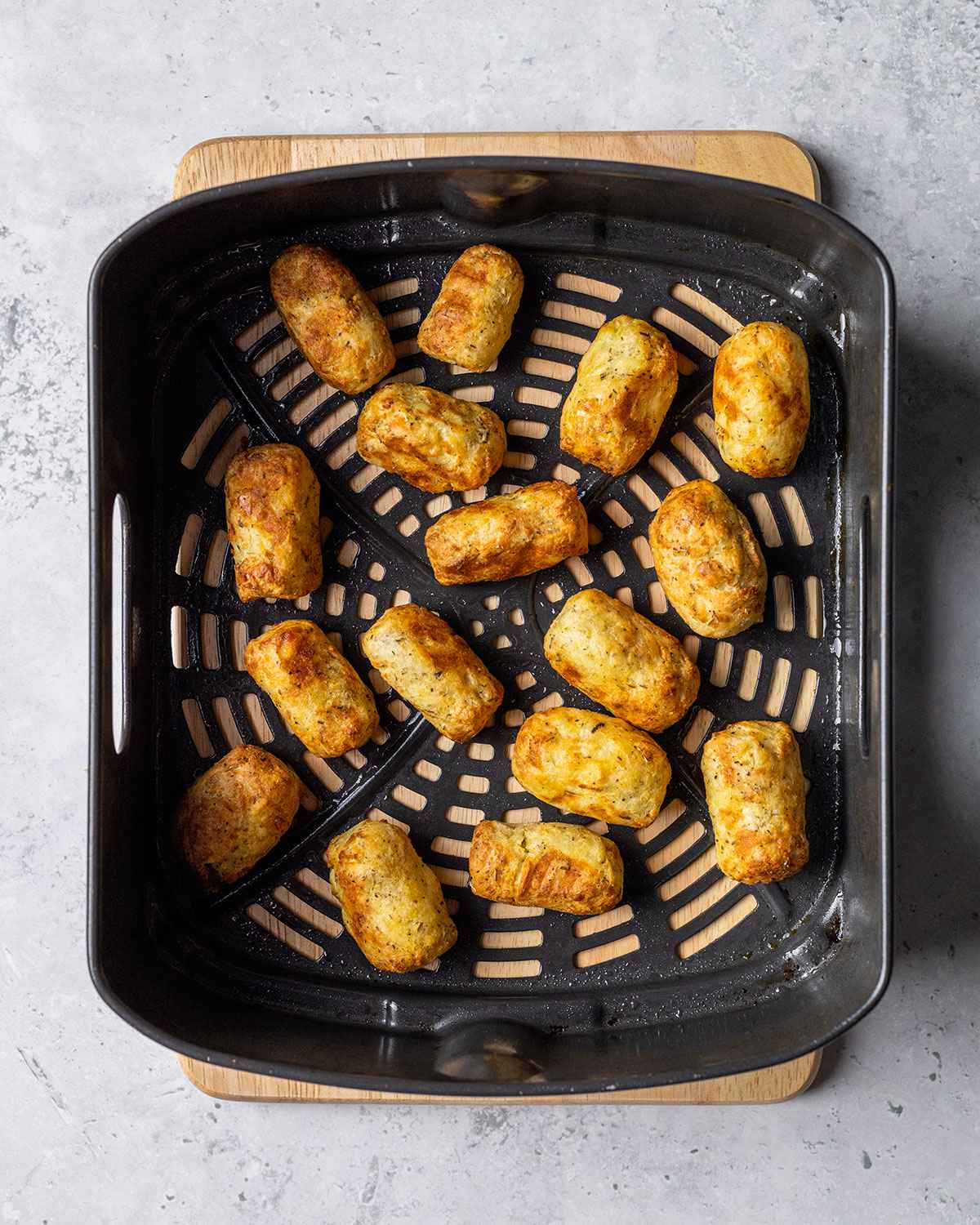 To ensure a delicious finished product, I recommend adding your ingredients in a single layer to the air fryer basket. This allows for proper air circulation and ensures even cooking.
If you have a large batch of food, it's best to cook it in multiple batches to maintain the desired crispiness.
6. Flip and Shake
Flip foods over halfway through the cooking process. This helps promote even browning and ensures that all sides of the food are cooked to perfection.
If you're cooking smaller foods like french fries, giving the basket a gentle shake a couple of times during cooking can also help redistribute the food and allow for more even cooking.
These simple techniques can make a big difference in the final result of your air-fried dishes, ensuring that they turn out crispy, golden, and full of flavor.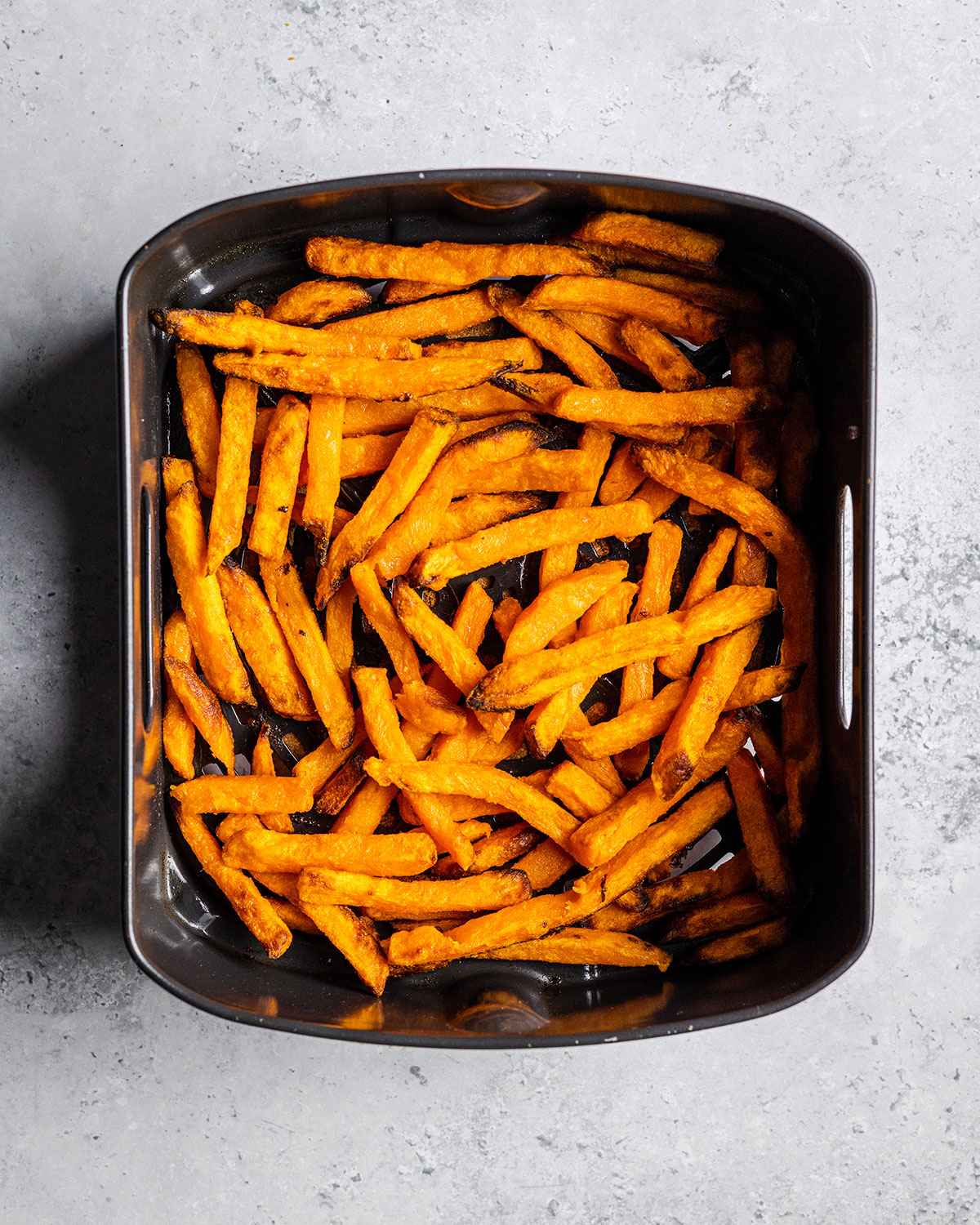 7. Cooking Times
Experimenting with different cooking times and temperatures is key to finding the perfect settings for your air fryer recipes. Each air fryer may have slight variations, so don't be afraid to try different combinations until you achieve the desired results.
Also, don't forget to adjust the cooking times based on the portion sizes. Smaller portions may require less time to cook, while larger portions may need a bit more time. It's all about finding that sweet spot to ensure your food is cooked to perfection.
While the air fryer does most of the work for you, it's important to keep an eye on the cooking process. This helps prevent overcooking or burning, ensuring that your food comes out delicious and mouthwatering every time.
8. Resting the Food
Let the food rest for a few minutes after cooking. This helps to retain moisture and allows the flavors to settle, resulting in a more enjoyable eating experience. So, resist the temptation to dive right into your crispy creations and give them a little time to rest before indulging.
9. Invest In Accessories
Investing in some accessories for your air fryer can greatly enhance your cooking experience.
Look around your kitchen - you might already have some oven-safe dishes or cake tins that can be used in the air fryer. Just make sure they don't come into contact with the heating element and that they fit into the air fryer basket.
To handle hot items safely, I recommend using heatproof oven gloves and tongs. These tools will allow you to remove your delicious creations without burning your hands. Remember to be cautious of hot air escaping when opening the air fryer.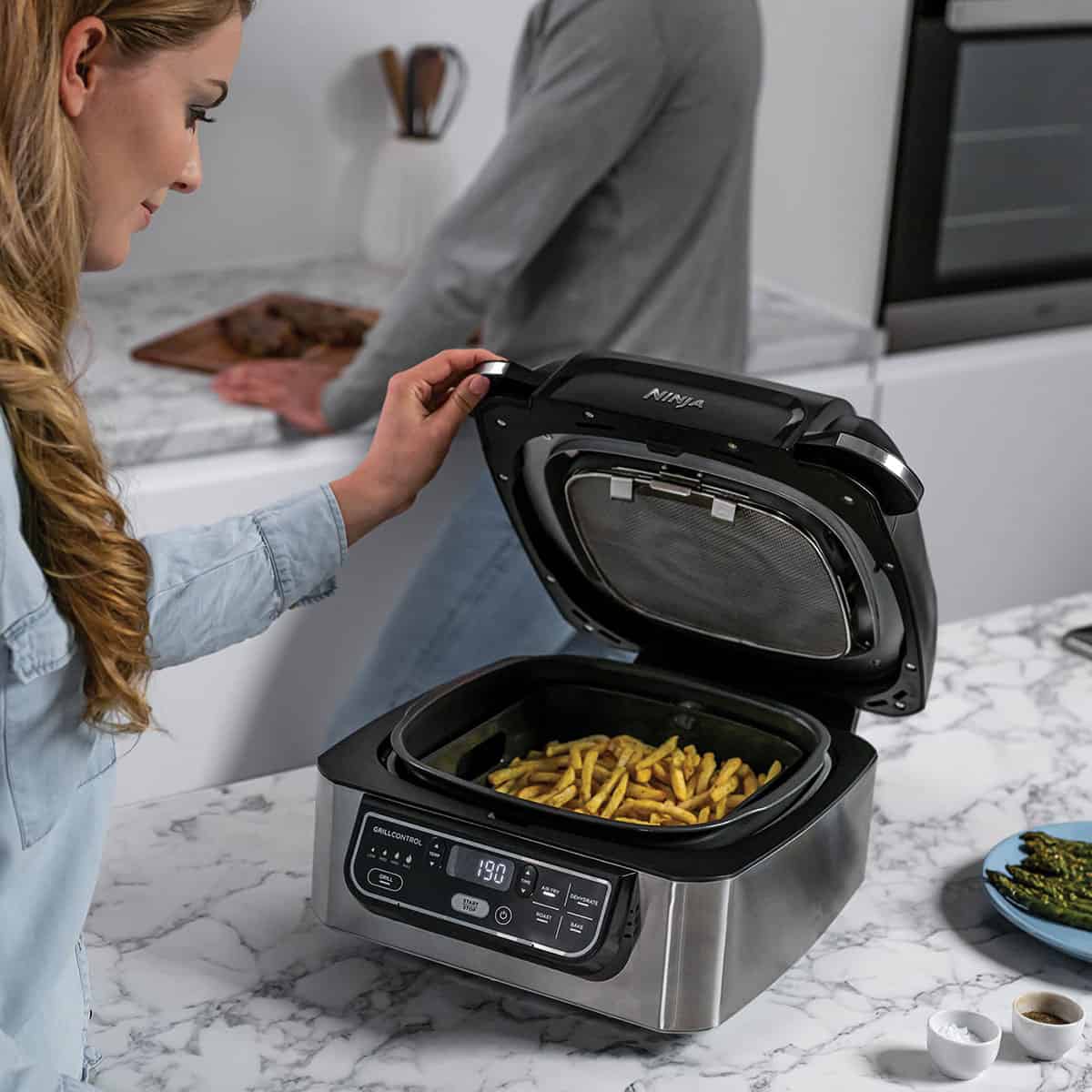 Bonus Tip 1: Don't Waste the Juices
Don't waste the collected juices from the bottom drawer just yet! Instead, why not explore the delightful possibilities they hold? These humble drippings have the power to add a flavorful boost to your dishes, taking your culinary creations to new heights. So, before you discard them, consider incorporating these liquid gems by drizzling or brushing them onto your final dish. You'll be surprised by the deliciousness they can bring!
Bonus Tip 2: Easy Clean Up
Make it a habit to clean your air fryer regularly, including the basket and tray. This ensures optimal performance and prevents any leftover residue from affecting the taste of your food.
For an easy clean up, line the bottom of your air fryer with aluminum foil before cooking. This helps to catch any drippings and makes cleaning up a lot easier!
For more detailed instructions on deep cleaning your air fryer, be sure to check out my in-depth blog post on How to Clean Your Air Fryer.
By following these tips, you can make the most out of your air frying experience and create crispy and flavorful dishes that will leave you and your loved ones wanting more.
Remember, these best practices are not set in stone but rather serve as helpful guidelines. Feel free to customize and adapt them based on your own preferences and the unique features of your air fryer. So go ahead, get creative with your recipes, and savor the delightful experience of air frying. Happy cooking!
More For Your Air Fryer
If you're hungry for more air fryer inspiration, be sure to check out my other air fryer articles and recipes that will take your air frying adventures to the next level:
Getting Started with Air Fryers - Everything You Must Know
How to Clean an Air Fryer
*Disclosure: This page may contain affiliate links and sponsored links that earn me a small commission, at no additional cost to you. You can find more information in my Privacy Policy.
 © Romy London / Romina Callwitz | All images and content are copyright protected. Please do not use my images and content without permission. If you wish to re-publish any recipes or images, please get in touch via email. Thanks for your support!