This ultimate vegan cheese sauce recipe is super creamy & crazy delicious!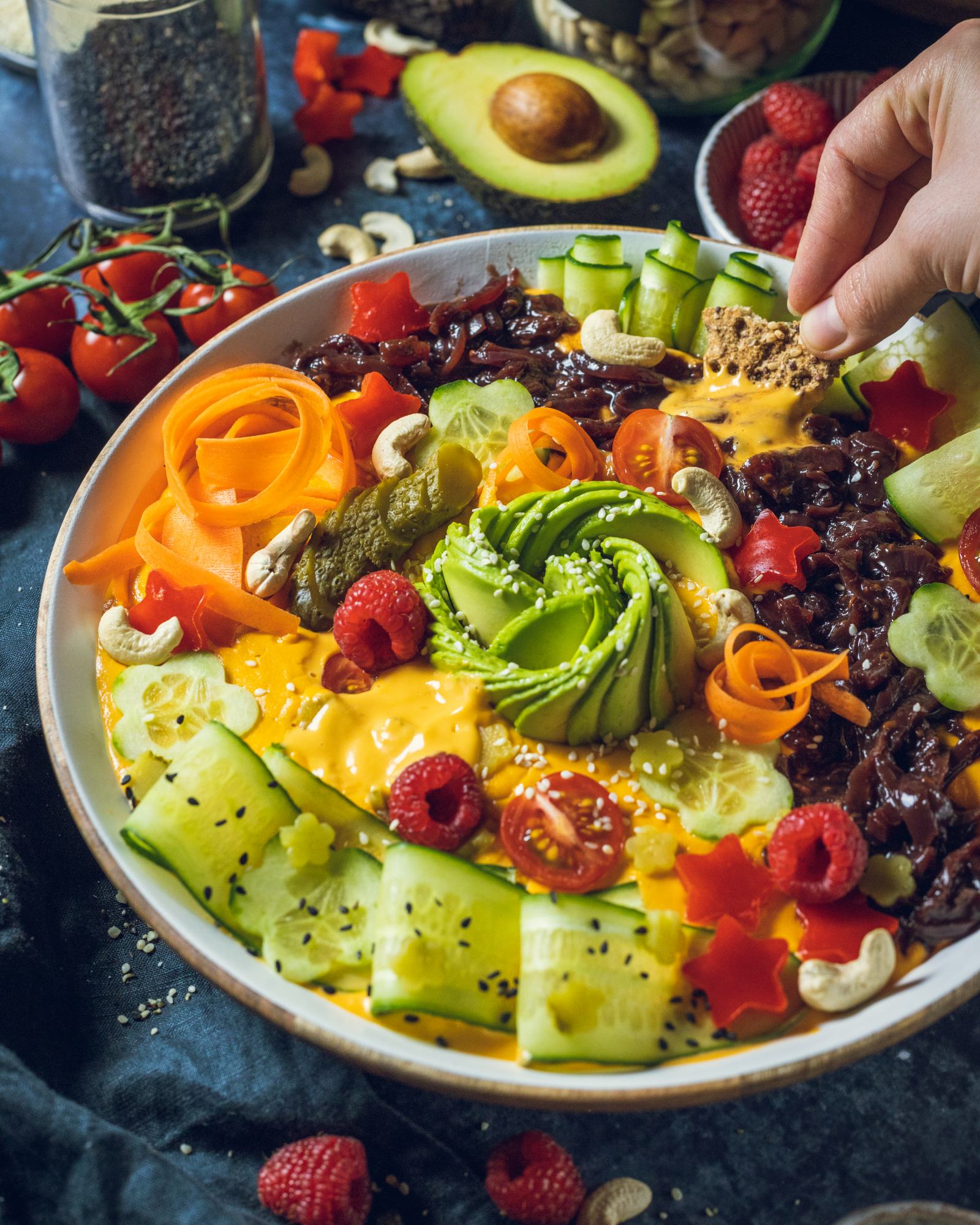 Vegan Cheese Sauce
Deliciously cheesy - that's how I like my recipes! This vegan cashew cheese sauce recipe is definitely a stunner for your next dinner party—imagine having a bowl of it on the table!—so I can only recommend taking some time to seriously decorate the cheese bowl and make it the centrepiece!
I've served my cheesy bowl with croutons, apple crackers and chutney, but if you simply want an indulgently cheesy bowl to dip some crackers or veggies in, you can, of course, skip making the croutons and crackers. You might even want to use this as a nacho cheese sauce and pour over tortilla chips for a Mexican feast!
When it comes to the chutney, however, I'd highly recommend giving this a go - it's a fantastic addition to this cheesy dip and the flavours complement each other just perfectly! You can find the recipe for the chutney here.
What you'll need to make this Vegan Cheese Sauce Recipe
Ingredients
Potatoes & Carrots: On the one hand these are creating the wonderful colour of this amazing vegan cheese sauce, but also help thicken the texture and the potatoes give the sauce the sticky gooeyness that we all love from melted cheese.
Cashews/Cashew Butter: vegan cheeses made from nuts are some of my favourites! Cashews are perfect for this. They add some healthy fats to this recipe and make the sauce wonderfully creamy.
Nutritional Yeast: oh good old nooch, how I love thee! The best invention of the last century (or is it even older?)! Nutritional yeast flakes are what make the sauce taste extra cheesey and it's a vital ingredient for all kinds of vegan cheese recipes. You can get yours from local health food stores or simply order it online. I get mine from BuyWholeFoodsOnline.
Coconut Milk: the addition of coconut milk helps add volume to the sauce without making it too watery, as coconut milk is so wonderfully creamy! We're only adding a small amount, so don't worry - your cheese sauce won't be coconutty.
Spices: I love using sea salt, garlic and onion powder in this recipe. They create a wonderful flavour for this cheese sauce! Make sure to use powders over fresh garlic or onions as this will blend much smoother with the rest of the ingredients.
Tomato Paste: the tomato paste helps add the perfect cheese colour to your sauce! It also adds a light natural sweetness to the dish, that comes from the tomatoes.
Pickle Brine & Lemon Juice: this is definitely a hack to take your cheese sauce to the next level! I love adding pickle brine and lemon juice to add some acidity to the sauce, that's not only balancing the flavour profile but also comes with rich flavours itself. Yum!
Extra Virgin Olive Oil: adding a little oil to the recipe makes it extra creamy and also helps your blender create the perfectly smooth & cheesy sauce.
Tapioca Starch: tapioca starch is a magical ingredient that will make your sauce absolutely goo-ey! It's often also referred to as tapioca flour, so don't worry: these two are the same thing. Two important things to note about using tapioca flour/starch: Firstly, you need to mix it with a little water before adding it in with the rest of the ingredients - otherwise you might get lumps - and secondly, tapioca needs to be heated to activate its goo-ey character.
Equipment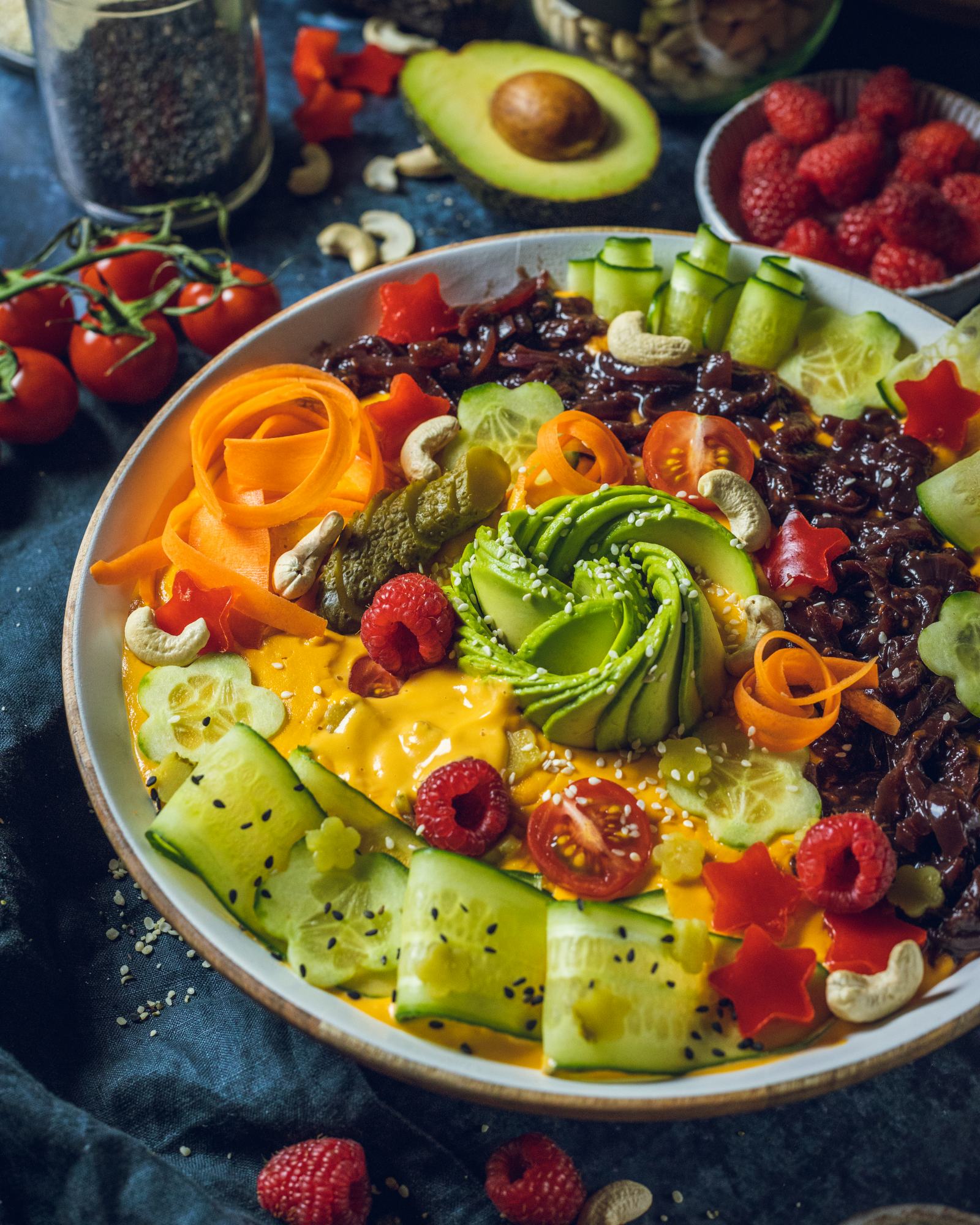 How to make Ultimate Vegan Cheese Sauce
To start with you'll want to peel and chop your carrots and potatoes before cooking them in slightly-salted boiling water. When they're soft, drain them - and that's the tricky part over!! 🙂
Now go ahead and take all your ingredients (except the tapioca starch) and put it in your blender and put it on a high speed until you've got a smooth paste.
Next, mix your tapioca starch with 5 Tbsp of water and add the mixture to the blender and put it on high speed for another minute.
Your sauce is practically ready, you just need to put on a low heat for five minutes and keep it warm until you're ready to serve.
How to serve vegan cheese sauce
Vegan cheese sauces are perfect for a variety of dishes. They're perfect for dipping, as well as the base for a cheesy pasta dish.
Why not serve this crazy delicious sauce in a large sharing bowl! Decorate with avocado, gherkins, cucumber, carrot shreds and raspberry & red onion chutney.
Here are a few other ideas of how to use this delicious vegan cheese sauce:
vegan mac & cheese
cheesy pasta bake
potato gratin
vegan cheese dip
cheesy broccoli
You might also enjoy these recipes:
This recipe is:
100% vegan
oh-so-creamy
naturally gluten free
super goo-ey
mega cheesy
addictive
simply delicious!
dairy free
📌 If you love Pinterest you can pin any of the images to your boards!
Print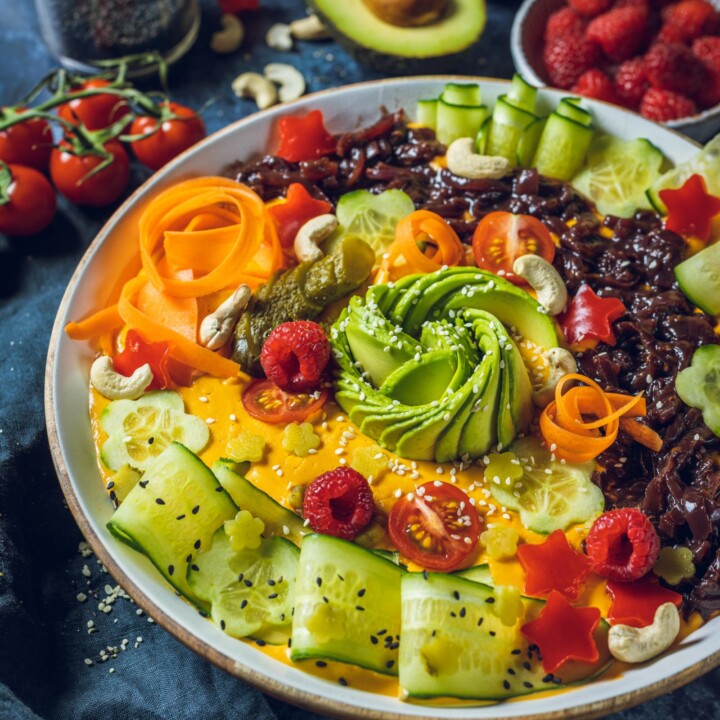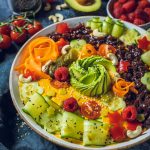 The Ultimate Vegan Cheese Sauce
Author:

Prep Time:

20

Cook Time:

10

Total Time:

30 minutes

Yield:

3

-4

1

x

Category:

Vegan Cheese

Method:

Stovetop

Cuisine:

English

Diet:

Vegan
---
Description
The ultimate vegan cheese sauce - amazing for dipping your favourite crackers and more!
---
550g

potato, cooked

350

carrots, cooked

100g

smooth cashew butter

5 Tbsp

nutritional yeast

80

ml coconut milk

2 tsp

sea salt

1 tsp

garlic powder

1 tsp

onion powder

1 Tbsp

tomato paste

2 Tbsp

pickle brine

3 Tbsp

Extra Virgin Olive Oil
juice of

1/2

lemon

1 Tbsp

tapioca starch

5 Tbsp

water
---
Instructions
Peel and cut the potatoes and carrots. Cook them in salted water until soft, then drain the water.

Add all ingredients (minus the tapioca starch) to a blender. Blend on high speed until you get a smooth consistency.

Combine the tapioca starch and water, then add this tapioca slurry into the blender and blend for 1 minute on high speed.

Transfer the sauce to a saucepan, gently heat for 5 minutes on medium heat to activate the tapioca. Keep warm until ready to serve.
---
Notes
Serve this vegan cheese sauce alongside my raspberry chutney, it's a match made in heaven!
Instead of cashew butter you can also use cashew nuts. Make sure. to either soak them in cold water for 4-6 hrs or boil them for 20 minutes (for the quick version) before adding them to the recipe.
Keywords: vegan cheese sauce, vegan cheese recipe, vegan cheese sauce recipe, easy vegan cheese
Love making scrumptious sauces? Check out these other vegan sauce recipes - here are some of my favourites:
*Disclosure: This page may contain affiliate links and sponsored links that earn me a small commission, at no additional cost to you. You can find more information in my Privacy Policy.
 © Romy London / Romina Callwitz | All images and content are copyright protected. Please do not use my images and content without permission. If you wish to re-publish any recipes or images, please get in touch via email. Thanks for your support!