60+ of the BEST Vegan Christmas desserts to serve up this festive season! All of these vegan desserts and sweet treats are perfect for Christmas season and to enjoy after your vegan Christmas dinner.
Vegan desserts don't have to be boring and in this collection of Vegan Christmas Recipes you will find plenty of options to choose from to create a delicious, crowd-pleasing Christmas dessert that's also vegan. Spread some holiday cheer and get creative in the kitchen!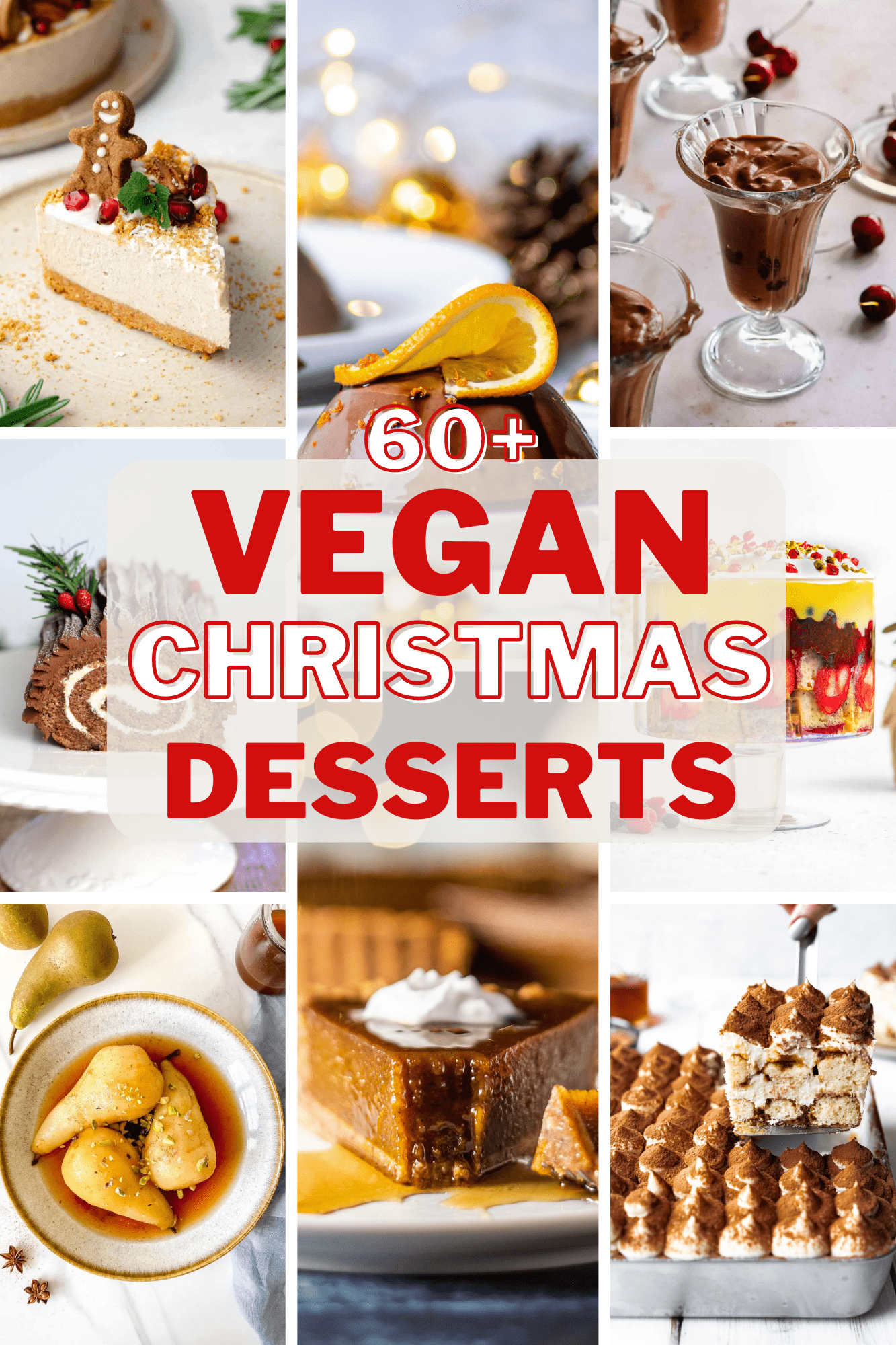 From vegan versions of traditional desserts, such as Christmas pudding, trifle, brandy snaps and Christmas cake to small batch bites, vegan ice cream & indulgent cakes - I hope you will find plenty of inspiration here to make your holiday desserts the best ones yet!
Merry Christmas & Happy Holidays 🎄
If you're looking for more vegan Christmas recipes, check out these German Macaroons with hazelnuts, create a Vegan Gingerbread House or create some delicious Vegan Spritz Cookies.
Looking for Vegan Christmas dinner ideas?
If you're still planning your Christmas dinner, here are a few fantastic vegan options that you could serve up your guests! As a main, try out this Vegan Wellington or a tasty Apple Nut Roast. If you're looking for a "meatier" option, check out this Seitan Wellington! And don't forget to serve up some delicious Vegan Yorkshire Pudding on the side - simply delicious!
*Disclosure: This page may contain affiliate links and sponsored links that earn me a small commission, at no additional cost to you. You can find more information in my Privacy Policy.
 © Romy London / Romina Callwitz | All images and content are copyright protected. Please do not use my images and content without permission. If you wish to re-publish any recipes or images, please get in touch via email. Thanks for your support!