Homemade vegan fudge is simply one of life's greatest pleasures! Ultra-rich and smooth, with the perfect fudgy texture and flavors of chocolate and hazelnut - this Chocolate Nut Butter Fudge only uses 2 simple ingredients and happens to be vegan.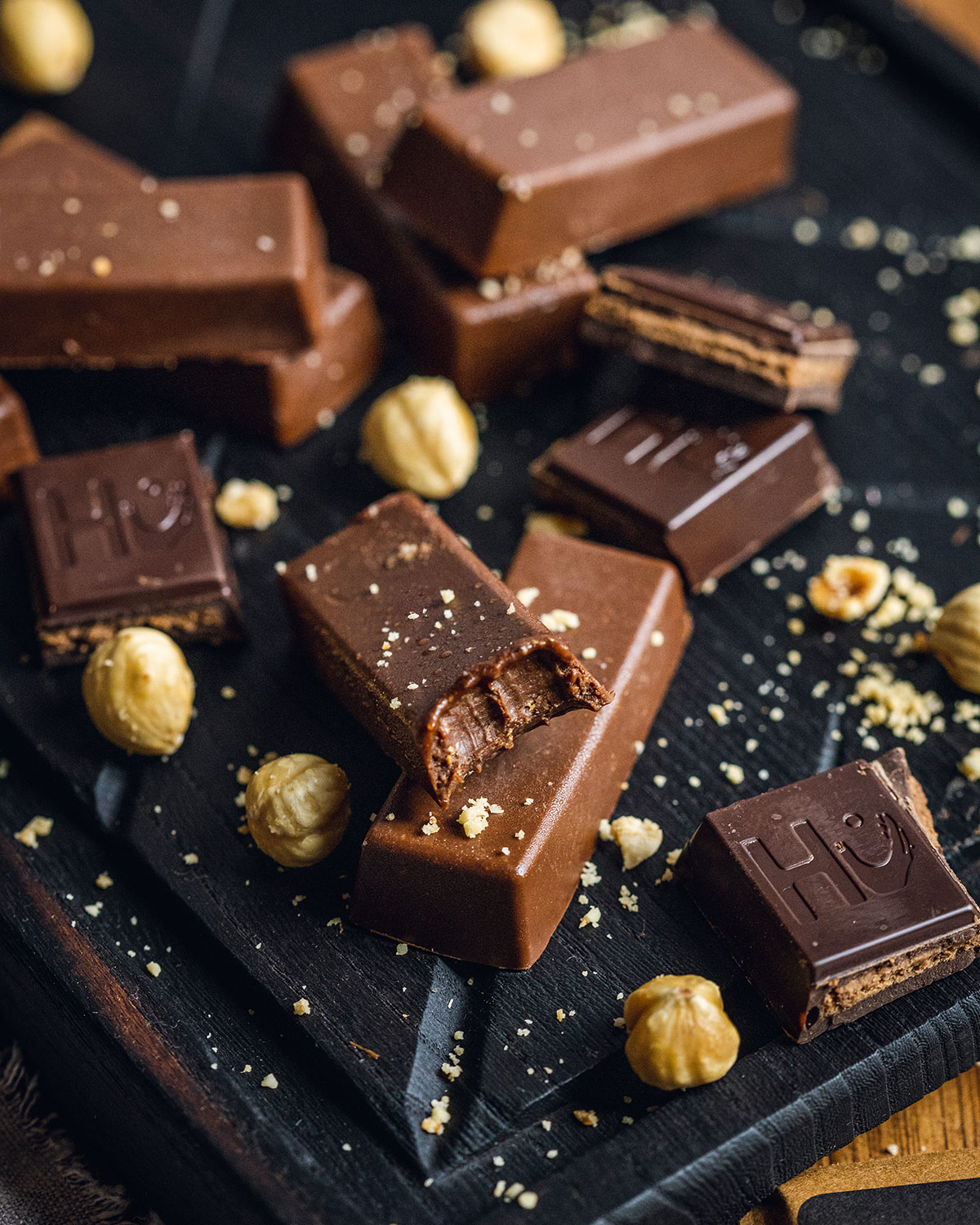 2-Ingredient Chocolate Nut Butter Fudge
If you've never made homemade fudge before, then you're in for a treat. You probably don't know how easy it actually is - in fact, you only need 2 ingredients to create this easy, vegan fudge! Truly magical.
Why this recipe works
There are a few things that I truly love about this simple fudge recipe:
it only needs 2 ingredients!
it's super smooth and melts in your mouth, dreamy!
it combines 2 of my favourite flavors - chocolate and hazelnut
the flavor reminds me of Nutella fudge
it's super quick to make
only minimal equipment needed - which means: less washing up! (always a big bonus!)
Equipment for making fudge
This recipe is super simple to make and you only need the following equipment:
a double boiler: I usually place a heatproof glass bowl on top of a water filled saucepan. Just make sure that the water doesn't touch the bottom of the bowl as it could otherwise get too hot and burn your chocolate instead of melting it.
a small spatula: for some quick and easy stirring
a silicone mold: this is needed to shape your fudge. Handy to have, but not vital. You can also use a Tupperware and line it with baking parchment beforehand. What's important is that whatever you use is heatproof.
Ingredients for this Fudge Recipe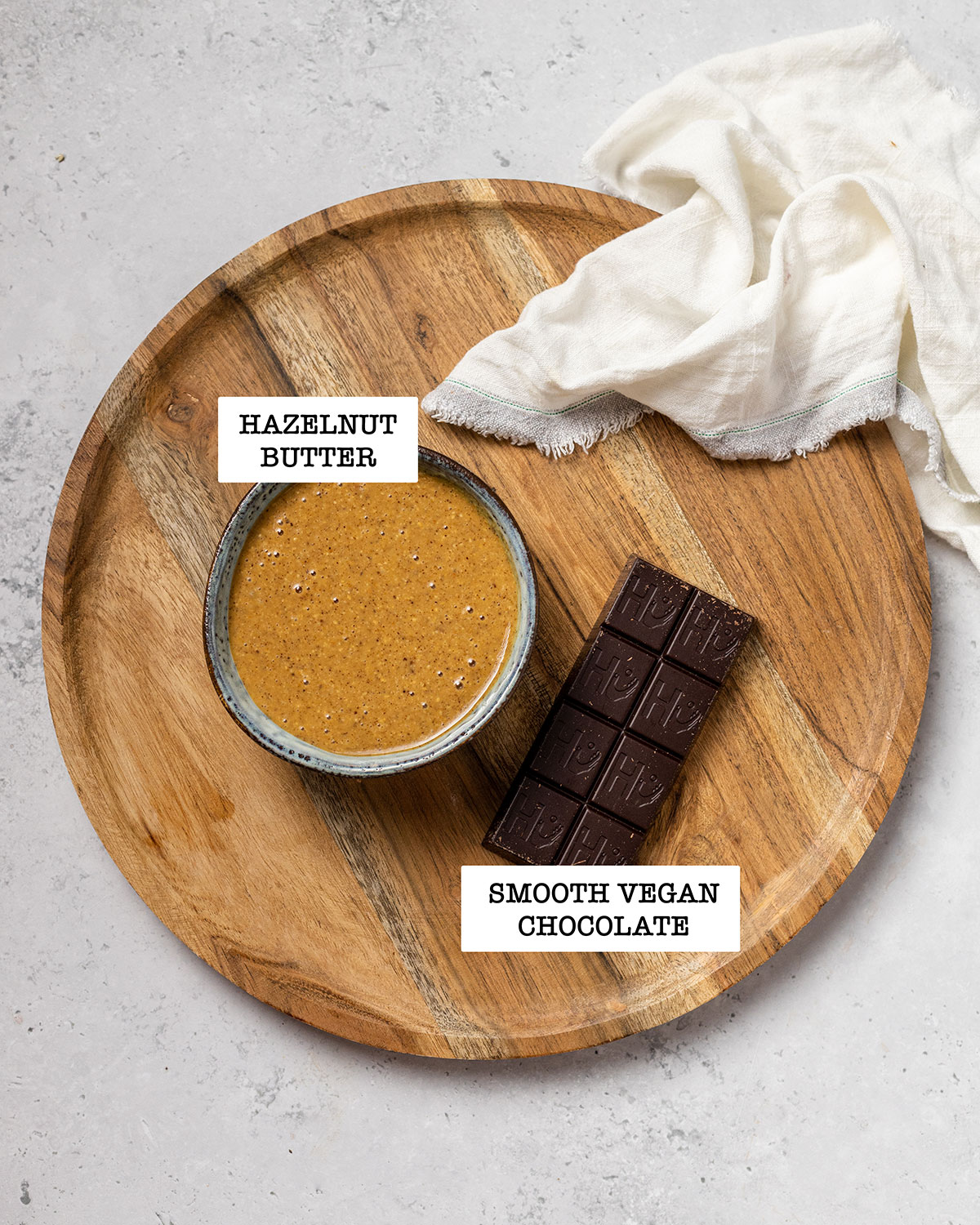 This treat is super easy to make with just 2 simple ingredients:
Vegan Chocolate: The chocolate that I've used for this recipe is from HuKitchen, but you can replace it with your favourite vegan chocolate. Just make sure it's a smooth one (no nut pieces etc) and that it melts smoothly. Preferably a vegan milk-style chocolate, but if you're more into dark chocolate, this recipe also totally works with vegan dark chocolate!
Nut Butter: I have used homemade hazelnut butter for this recipe. This combination gave this vegan fudge a 'nutella fudge' flavor, which was absolutely fantastic. You can easily replace the hazelnut butter with your favorite nut butter - such as peanut butter or almond butter.
How to make Chocolate Fudge
When I say that this vegan fudge is super easy to make, I'm definitely not promising too much!
Step 1: Melt the chocolate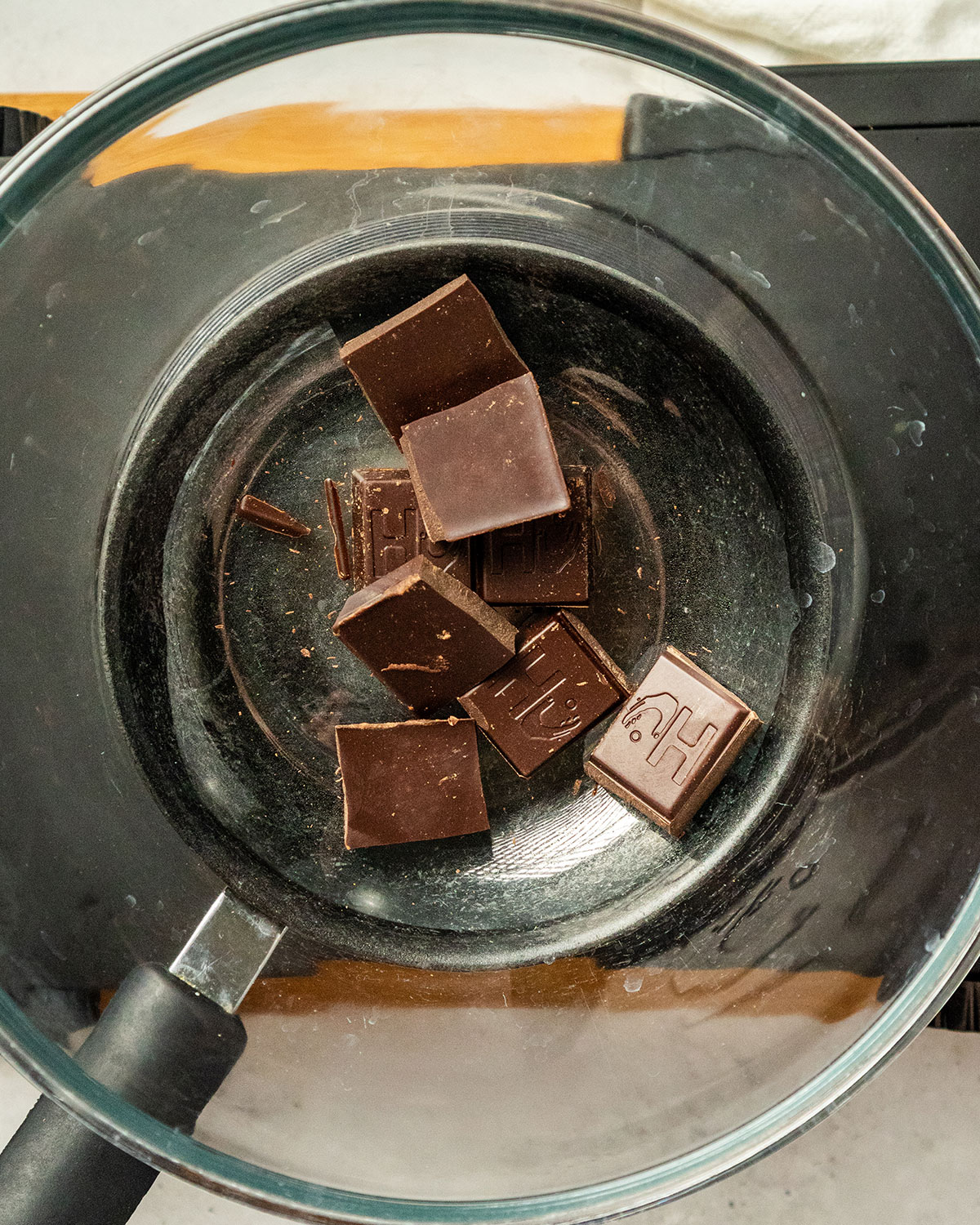 To make this chocolate fudge recipe, start by placing the chocolate into a double boiler. I like to use a heatproof glass bowl over a water-filled saucepan - just ensure that the water doesn't touch the bottom of the bowl.
Allow for the water to simmer on low heat until the chocolate in the bowl has completely melted.
You can slightly speed up this process by breaking the chocolate into smaller chunks before adding it to the bowl. However, do not increase the heat of the stovetop as this could burn your chocolate and result in lumpy and bitter fudge.
Step 2: Add the nut butter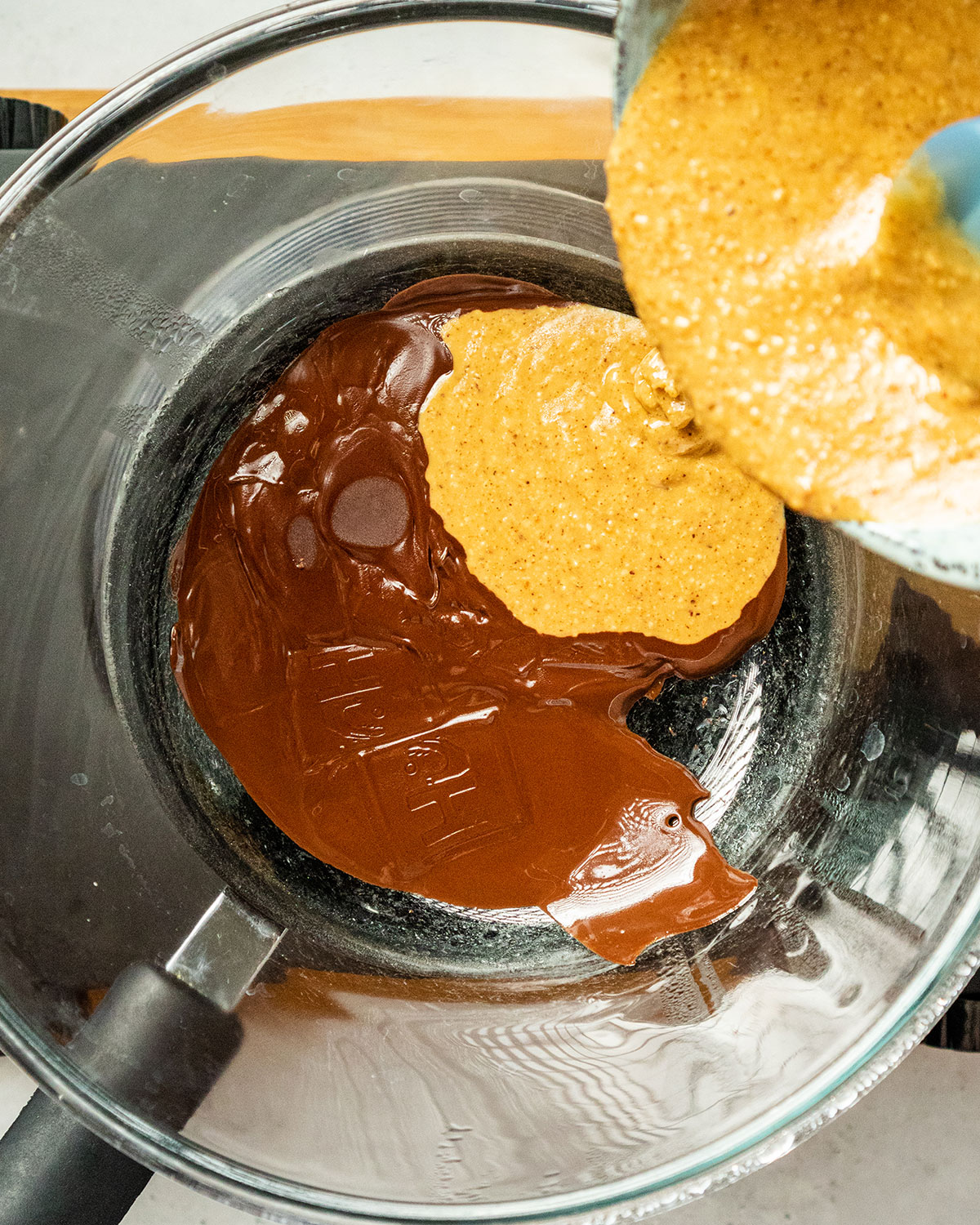 Once the chocolate is smoothly melted, stir in the smooth nut butter. Use a spatula to combine and remove from the heat.
Step 3: Shape the fudge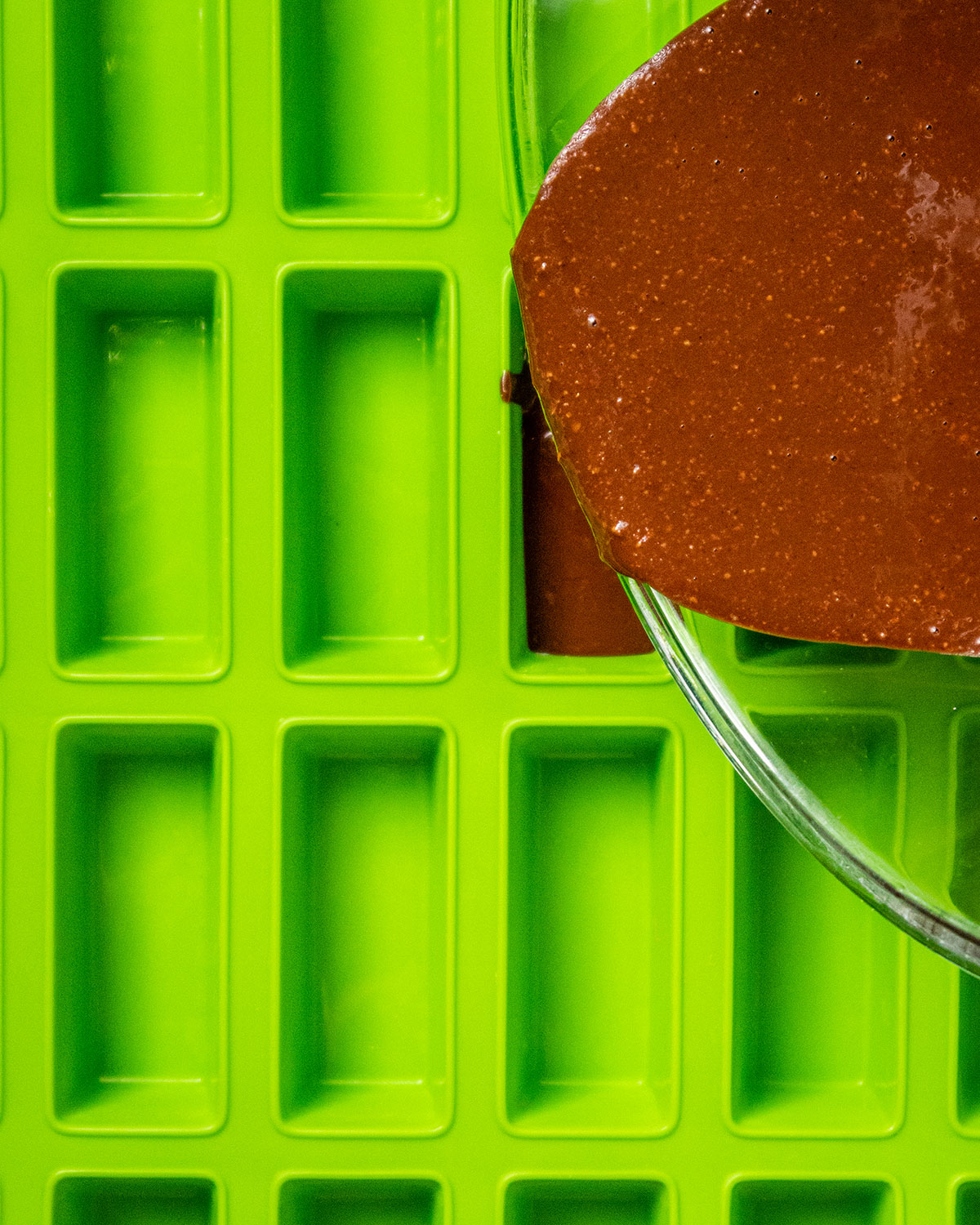 Pour the fudge mixture into a silicone mold and place it into the freezer for 1 hour to set. If you don't have space in your freezer, the fridge will also do, but it will require a longer time to set. I've always found it easier to freeze the fudge as it's then much easier to remove from the mold.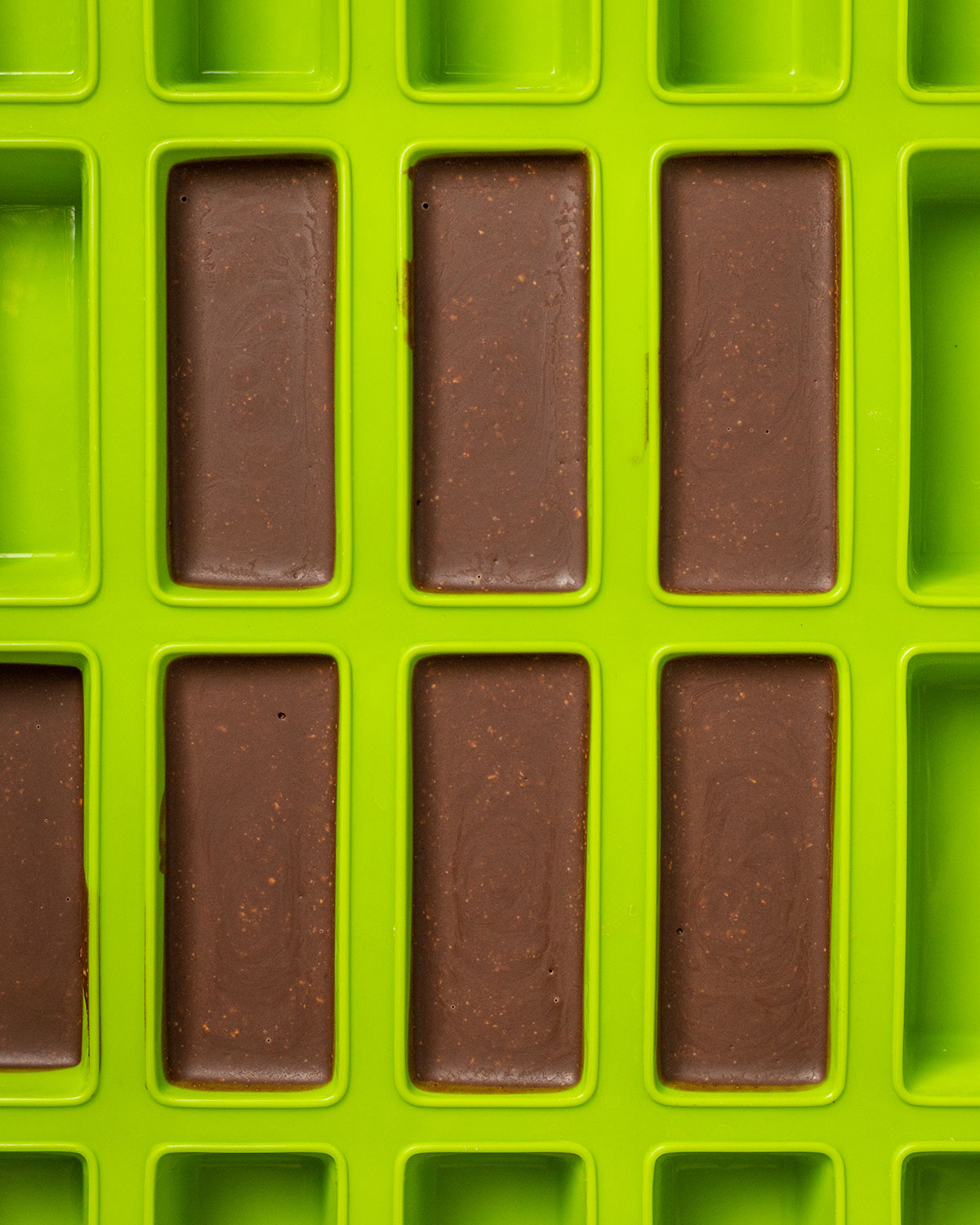 Frequently Asked Questions
Can I use any nut butter to make fudge?
Make sure to use a smooth nut butter that is only containing 1 ingredient. You can use smooth peanut butter, cashew butter, almond butter - whatever you prefer, but it needs to be smooth and not contain any added oils or flavorings.
How can I store the fudge?
The fudge is best stored in an airtight container in the fridge for up to 3 weeks.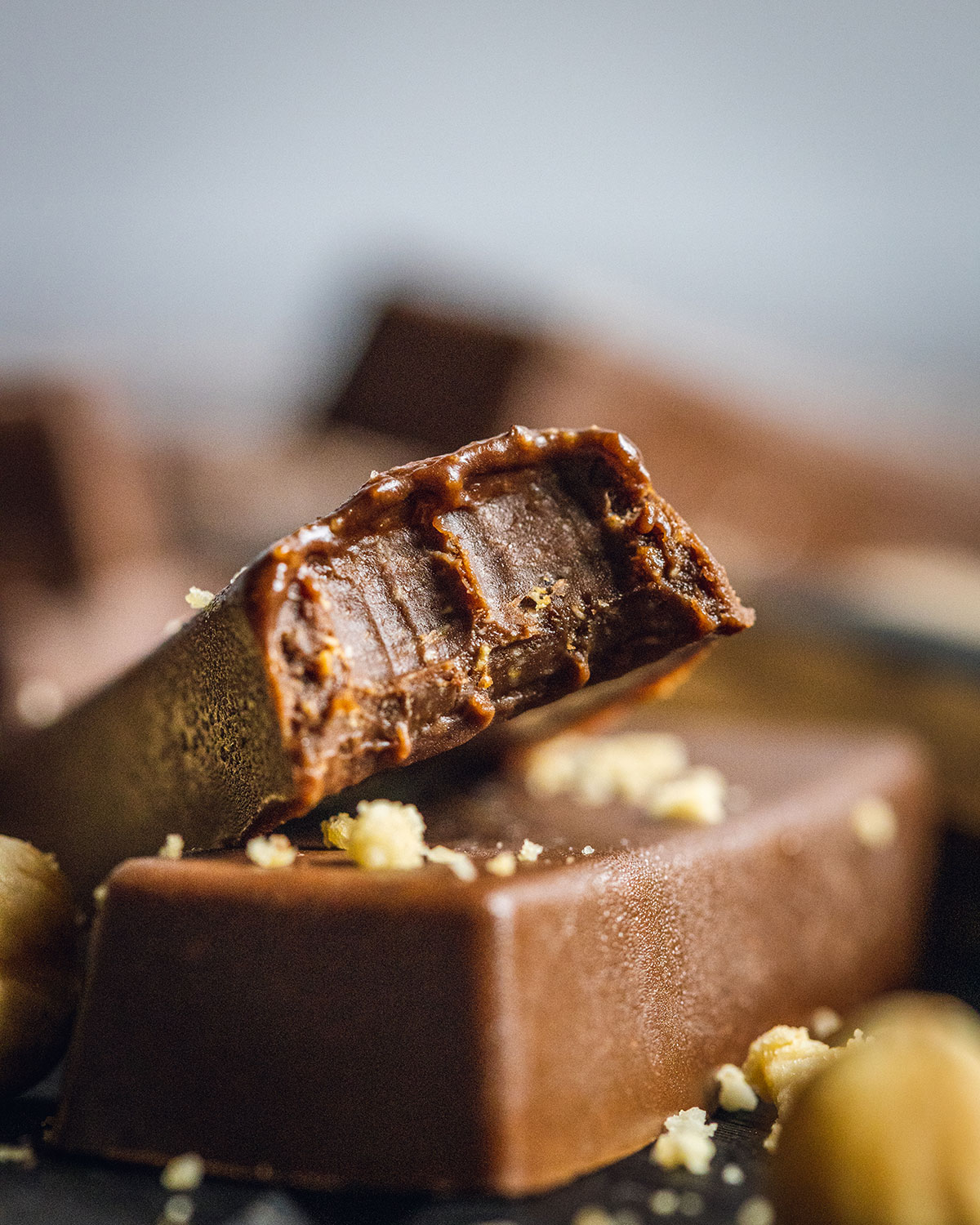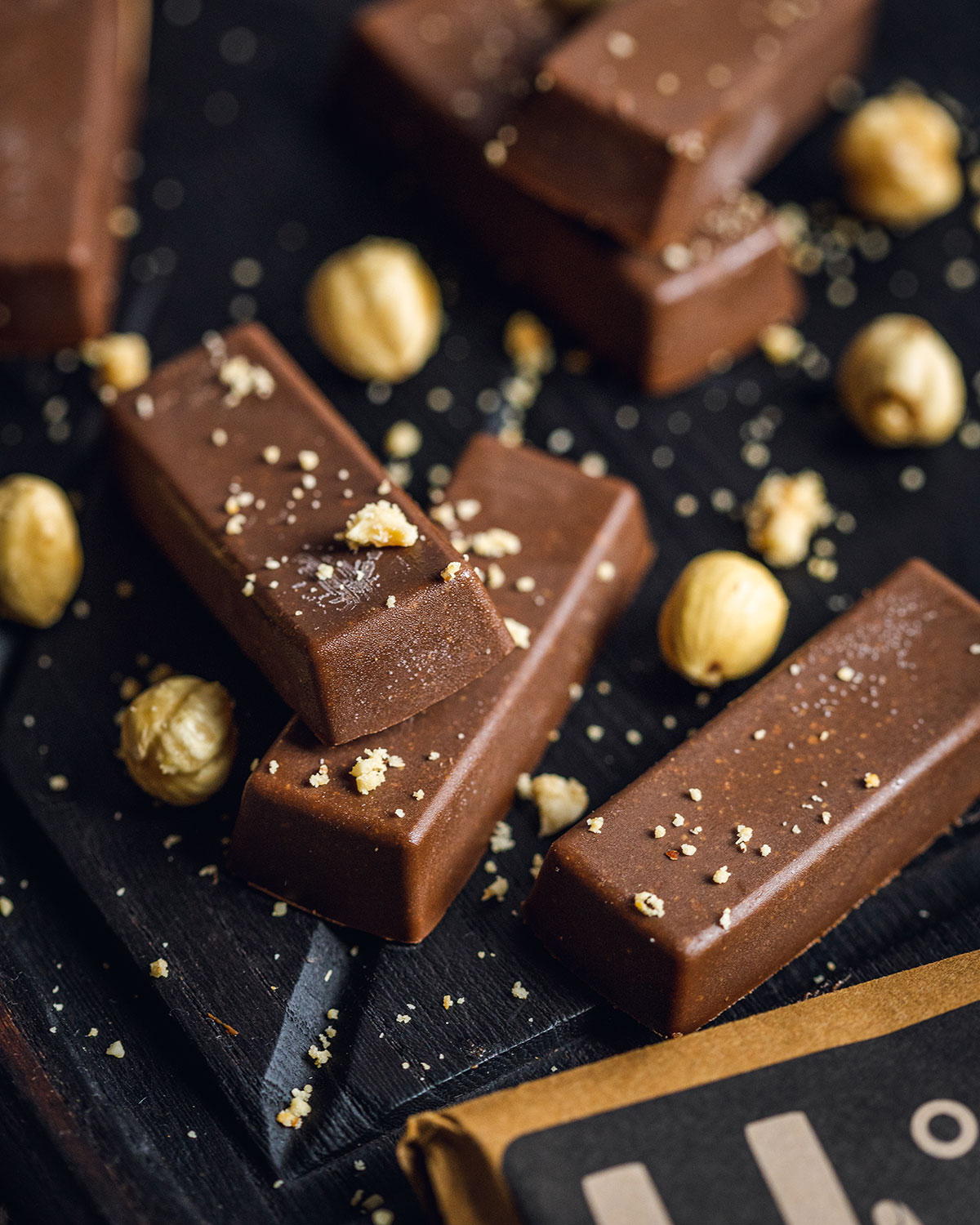 This fudge recipe is:
100% vegan
quick and easy to make
only using 2 ingredients
made with nut butter and vegan chocolate
super rich
simply delicious!
If you've tried and loved this recipe, I would love for you to leave a star rating and short review at the bottom of this recipe post ❤️
You might also enjoy these recipes: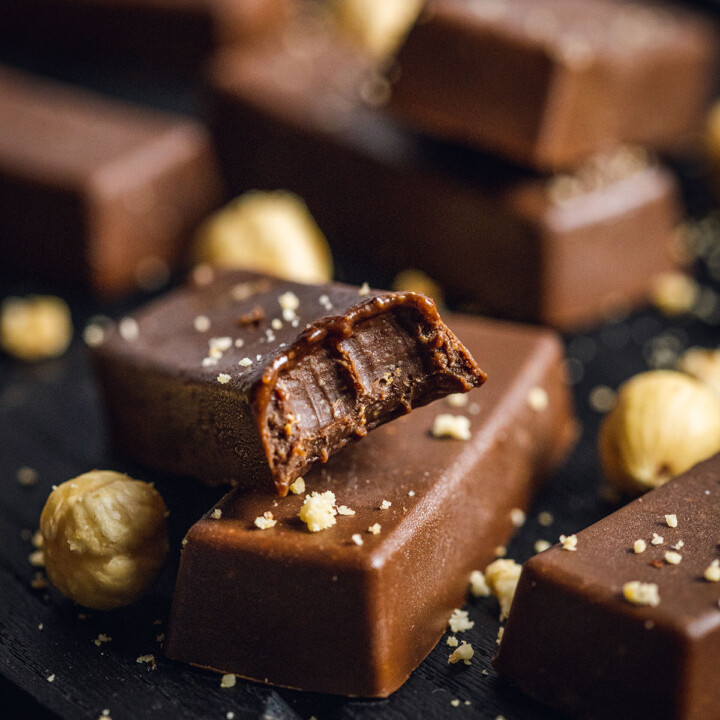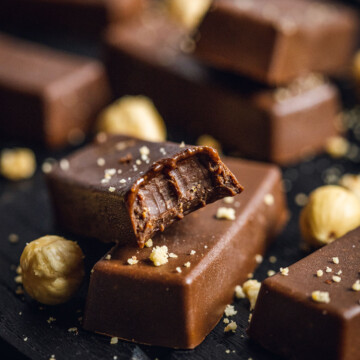 Chocolate Nut Butter Fudge
Super rich and smooth Chocolate Nut Butter Fudge that happens to be vegan and is made from only 2 ingredients - a super delicious and easy treat.
Equipment
1 Double boiler

1 Spoon or spatula

1 Silicone dish

(to shape the fudge when setting)
Ingredients
2.8

oz

smooth hazelnut butter

(80 g)

2.1

oz

smooth vegan chocolate

(60 g)
Instructions
Place the vegan chocolate into a double boiler over low heat and allow for it to gently melt.

Once melted, stir in the smooth hazelnut butter until well combined and remove from the heat.

Transfer the vegan fudge mixture into a silicone mould or something heat-proof. Place in the freezer for 1 hour to set.

Carefully remove the fudge from the silicone mould and store it in an air-tight container in the fridge.
Notes
Feel free to swap out the nut butter in this recipe for your favorite, such as smooth peanut butter.
To take this fudge recipe to the next level, sprinkle a few salt flakes on top before transferring the fudge to the fridge to set.
Store the fudge in the fridge and it will stay delicious for up to 3 weeks.
If - like me - you love Pinterest, you can find me here & if you like, you can pin the image below 😊
© Romy London / Romina Callwitz | All images and content are copyright protected. Please do not use my images and content without prior permission. If you wish to re-publish this recipe, please get in touch via email. Thank you so much for supporting romylondonuk.com!
*Disclosure: This page may contain affiliate links that earn me a small commission, at no additional cost to you. You can find more information in my Privacy Policy.