---
Scale
Ingredients
2 cup

of jumbo oats

1/4 cup

cashew butter or almond butter

1/4 cup

maple syrup

1/4 cup

coconut oil

4 tablespoons

ground cinnamon

1 tablespoon

ground cardamom

1 teaspoon

vanilla

2 teaspoons

sea salt

4 tablespoons

pumpkin seeds

4 tablespoons

flaked almonds
Optional: 1/4 cup raisins or sultanas
---
Instructions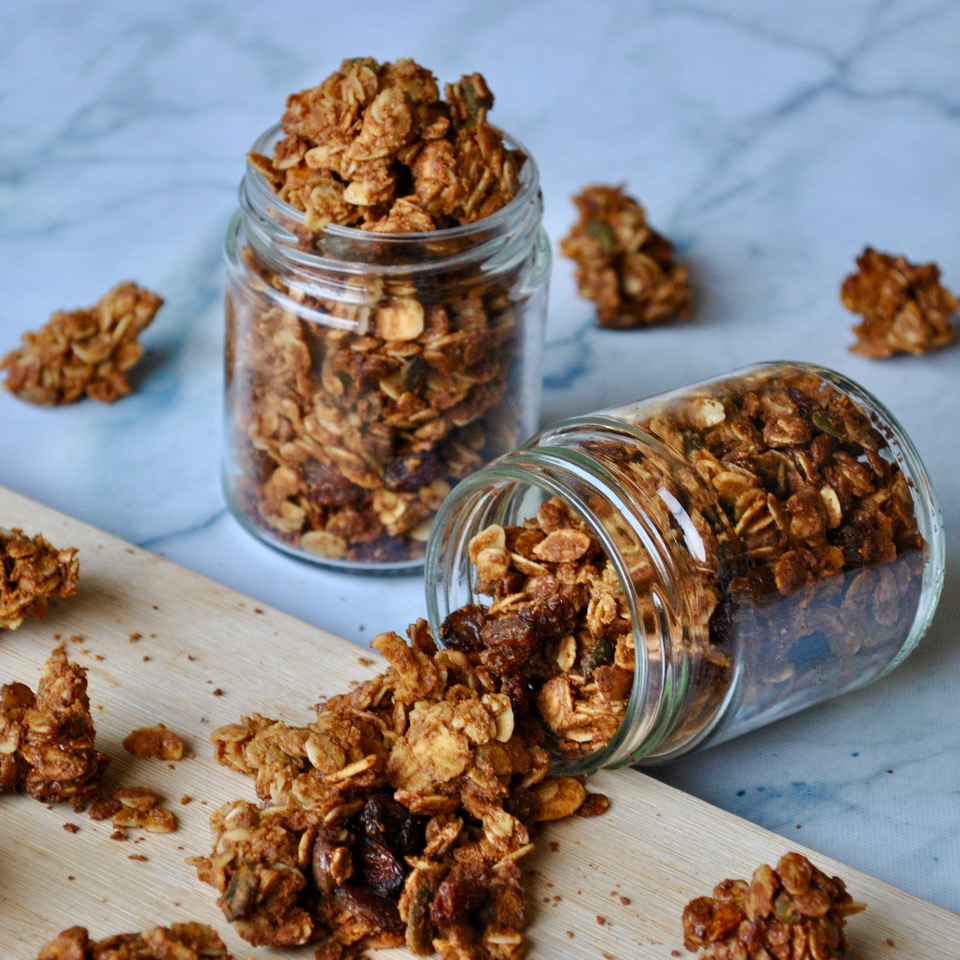 Preheat the oven to 170 C and line a baking tray with grease-proof paper.
Add the oats, seeds and nuts to a large bowl.
Melt the coconut oil in a frying pan over a low heat, then keep the heat on low and add the nut butter and maple syrup. Stir consistently until no lumps remain.
Remove the frying pan from the heat and stir in the cinnamon, cardamom, vanilla and sea salt.
Pour the wet mixture into the large bowl and mix until fully combined.
Spread the granola mixture into a very thin layer on the lined tray, using a spatula to press it together so that clumps form.
Bake for 25 minutes, then remove from the oven and stir to ensure even baking. Sprinkle over the raisins, and return to the oven for a further 10 minutes. Allow to cool fully before storing in an airtight container.
---
Keywords: granola, breakfast recipes, vegan