Been looking for the perfect morning fuel - especially before a weekend-morning work out? I feel you. Drinking hot coffee is usually not liked by my stomach, but without the kick is just missing.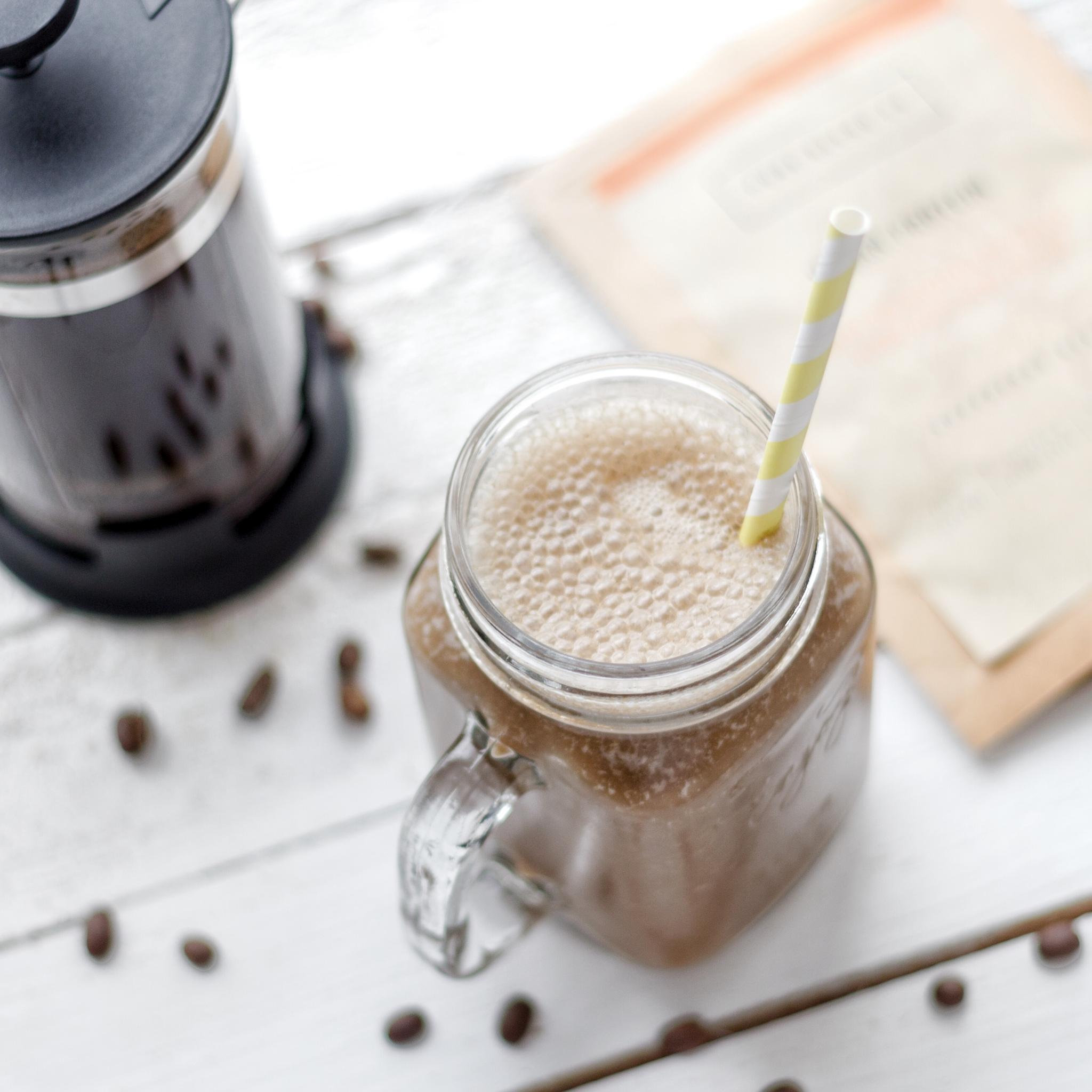 For the past few weeks I have started something new: cold brew coffee! So easy to make and simply have ready in the fridge - for when that protein shake is calling. Cause let's be honest: protein shakes and coffee are an unbeatable combination.
For the cold brew I simply grind some coffee beans and add them to a mason jar. Of course if you're buying ready-ground coffee, you can skip the first step.
Fill with cold water and close the jar, then leave in the fridge over night. Run through a filter the next morning, and return the liquid to the fridge to keep it nice and fresh. This will keep in the fridge for about a week - of course, if you don't finish it first 😉
Protein Coffee Shake
Ingredients:
- 1 cup cold brew coffee
- 1 cup ice
- 1 scoop of PureblendCo Vanilla & Maca protein powder
- 1 frozen banana
- 1 cup soy milk
Simply add to a blender and mix until smooth - enjoy!