These are truly great any time of the year - deliciously moist (yes, I did just use that word), sweet and gooey - but they are even better served alongside a dollop of vegan vanilla ice cream in the summer. A true treat!
Ingredients & Ingredient Notes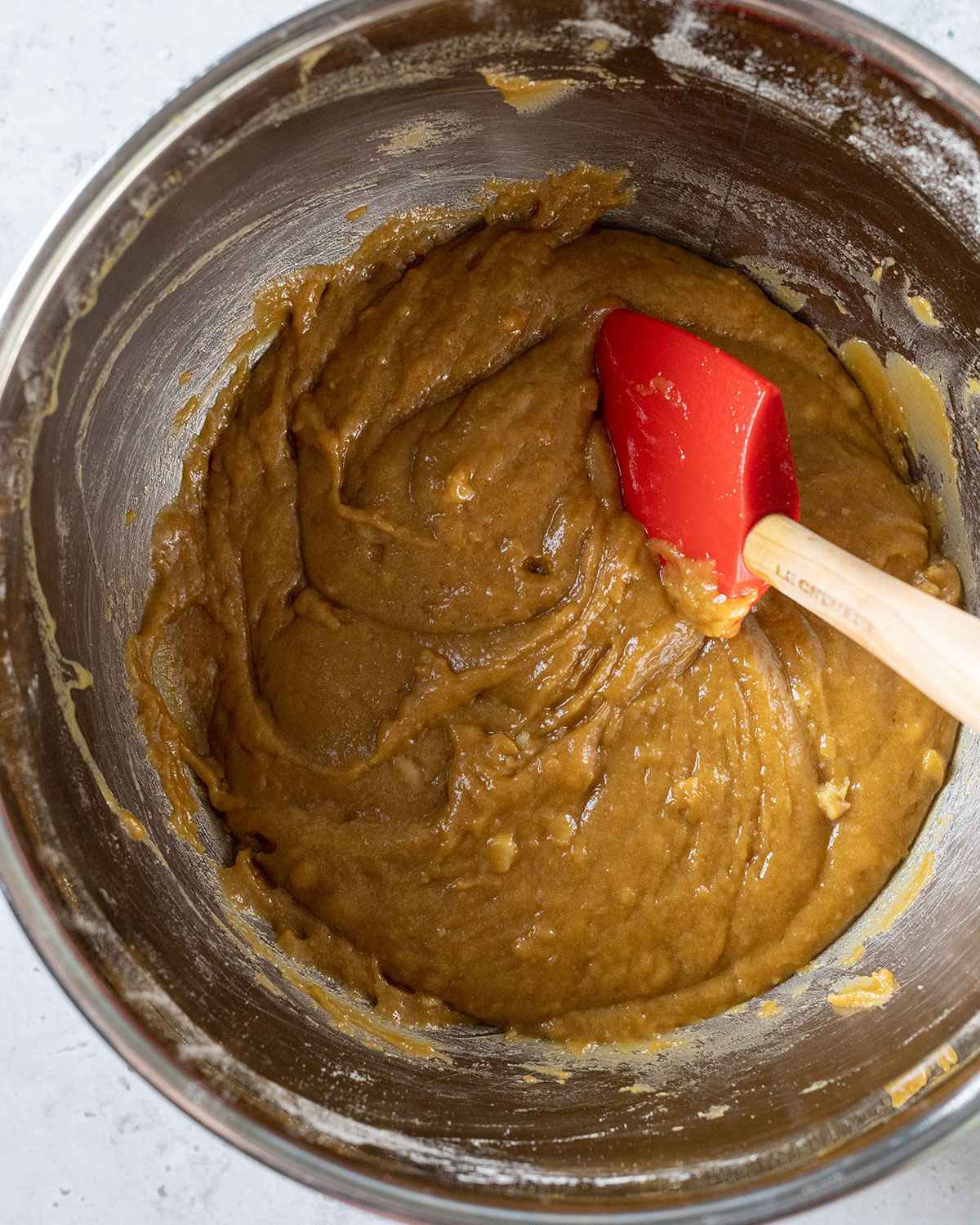 Chickpeas: we are using tinned chickpeas for this recipe. Make sure to use a tin of unsalted chickpeas with only chickpeas and water listed as the ingredients. Organic chickpeas are the best!
Flour: plain, a.k.a. all-purpose flour is the best one to use for this recipe!
Brown Sugar: I like to use soft light brown sugar for my Blondies recipes
Vegan Butter: nowadays, there are plenty of vegan butter options out there that you can use in your baking. The brands might vary depending on the supermarket, most of the time I use the Flora vegan butter block - unsalted of course.
Vanilla Extract: Best results, use a high-quality vanilla extract. You can replace this with vanilla powder or vanilla paste, in that case use 1/4 teaspoon instead of 1 teaspoon.
Don't forget to check out these other exclusive recipes for newsletter subscribers:
Vegan Chickpea Blondies
Deliciously sweet & gooey with vegan white chocolate - the ultimate treat!
Ingredients
120

g

chickpeas (cooked, or tinned), pureed

250

g

all purpose flour

1

pinch

salt

250

g

soft brown sugar

1.5

tsp

baking powder

200

g

vegan butter, melted

2

tsp

vanilla extract

white chocolate chips

optional
Instructions
Preheat the oven to 180C.

Start by blending the chickpeas into a puree.

In a bowl, whisk together the flour, salt, sugar and baking powder.

Add the melted butter and vanilla extract until combined into a smooth batter.

Transfer the batter into a prepared sheet pan and smooth out into an even layer. Top with white chocolate chips (optional).

Bake for 30-40 minutes or until the top is golden and a toothpick comes out clean.
Latest Recipes
 © Romy London / Romina Callwitz | All images and content are copyright protected. Please do not use my images and content without permission. If you wish to re-publish any recipes or images, please get in touch via email. Thanks for your support!