Let me introduce you to your new favorite dip: peanut hummus! If you love peanut butter, then this one is definitely for you. With the nutty flavors of smooth peanut butter, this hummus recipe is super easy to make in a food processor or blender and ready in just a few minutes,
I love serving it as a dip alongside carrots, cucumber and sliced peppers, but it's also delicious as a sandwich topper or on colorful rainbow bowls!
Vegan Peanut Butter Hummus
This recipe is:
delicious with both sweet and savory foods
easy to make in a blender or food processor
addictive
a healthy snack
great, not just for peanut butter lovers!
vegan & gluten-free
super nutty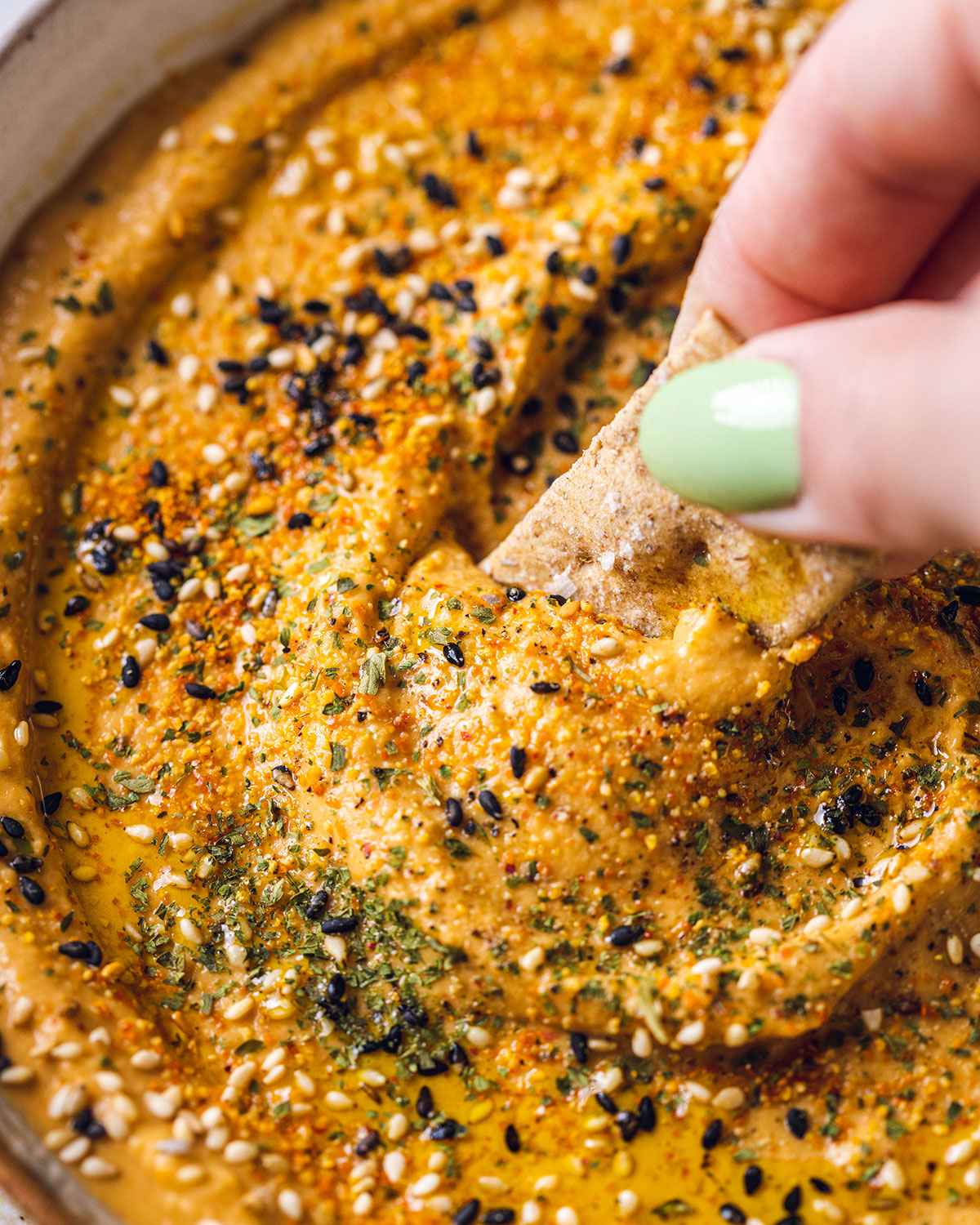 Ingredients for this recipe
Here's what you need to make this hummus:
Ingredients:
tinned chickpeas
fresh lemon juice
smooth peanut butter
smoked paprika powder
garlic powder
tamari soya sauce
toasted sesame oil
cold water
salt and pepper to taste
Optional garnish:
chili oil
dukkah
shichimi
fresh coriander
sesame oil
Equipment:
Food processor or blender
How to make Peanut Hummus
Step 1: Preparation
Measure out all ingredients for the hummus and transfer them to the food processor. If you don't have a processor, you can alternatively use a blender as well, but you might have to stop and scrape down the sides to get your hummus to a smooth consistency.
Step 2: Blending
Process everything until the peanut hummus is smooth. Adjust the texture to your personal liking by adding small amounts of cold water to the processor.
Step 3: Serving
Transfer the hummus into s serving bowl and serve it as a dip alongside veggies and crackers. The peanut hummus also tastes great on freshly toasted bread or on top of salad bowls and Co.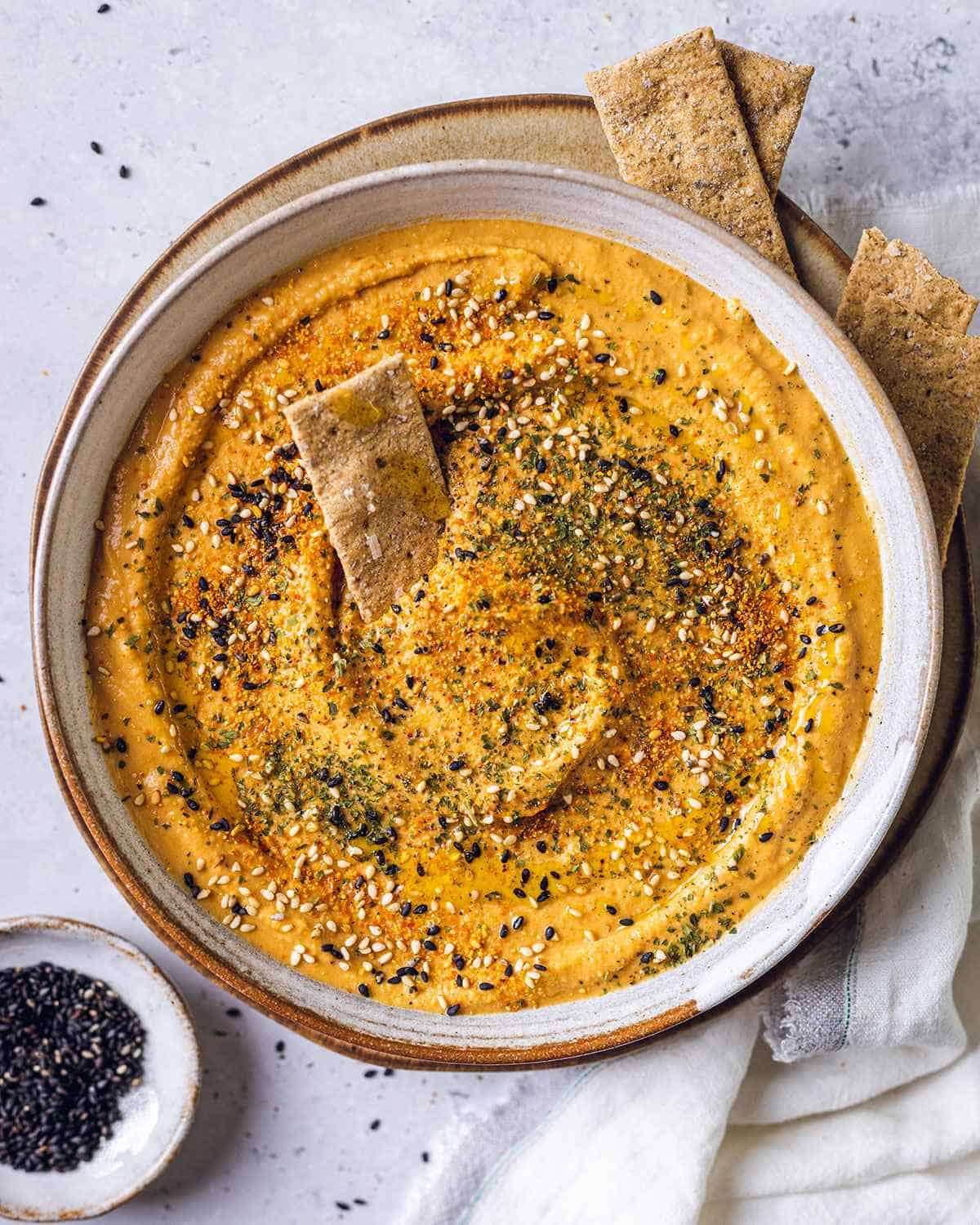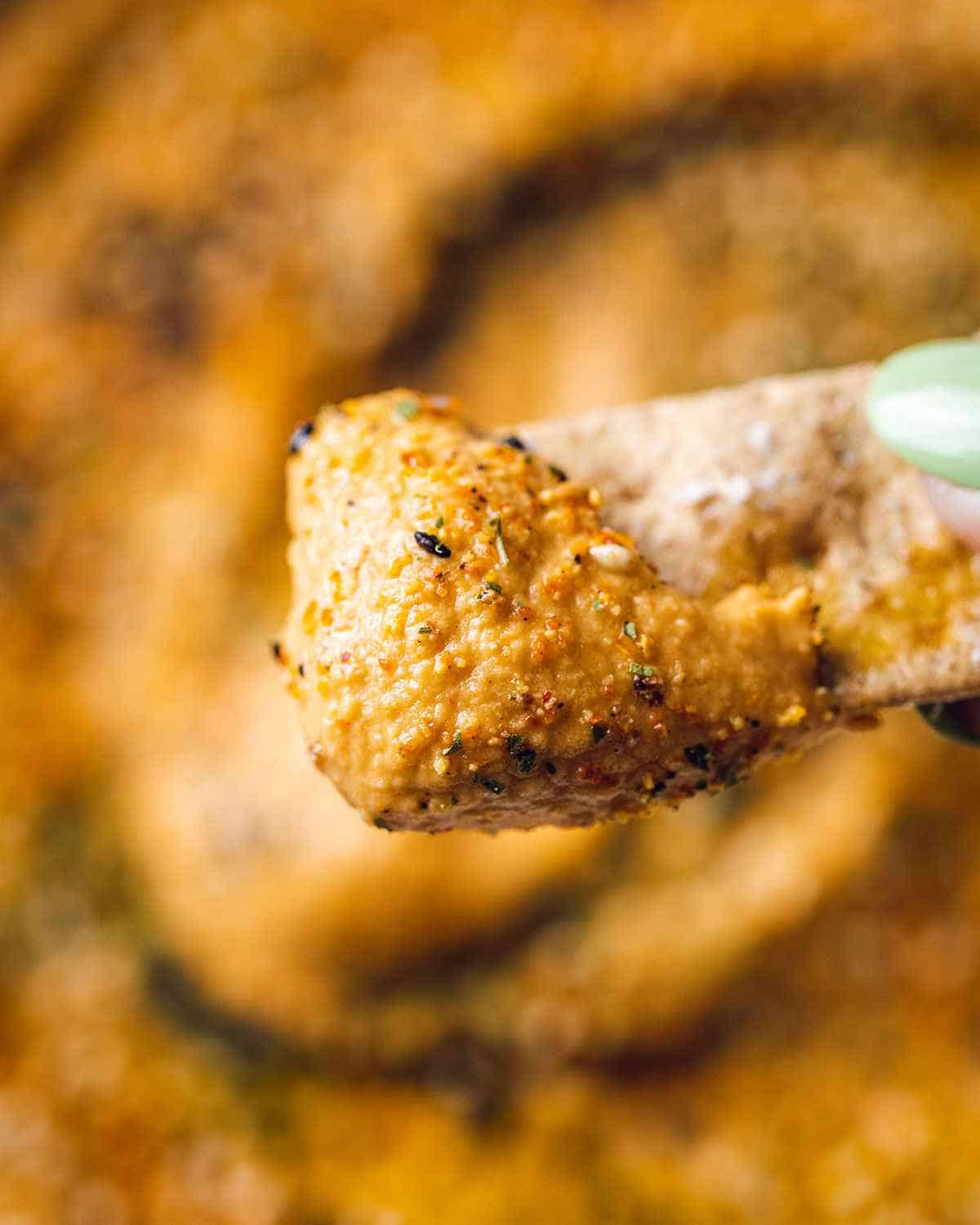 Check out the latest recipes from the blog: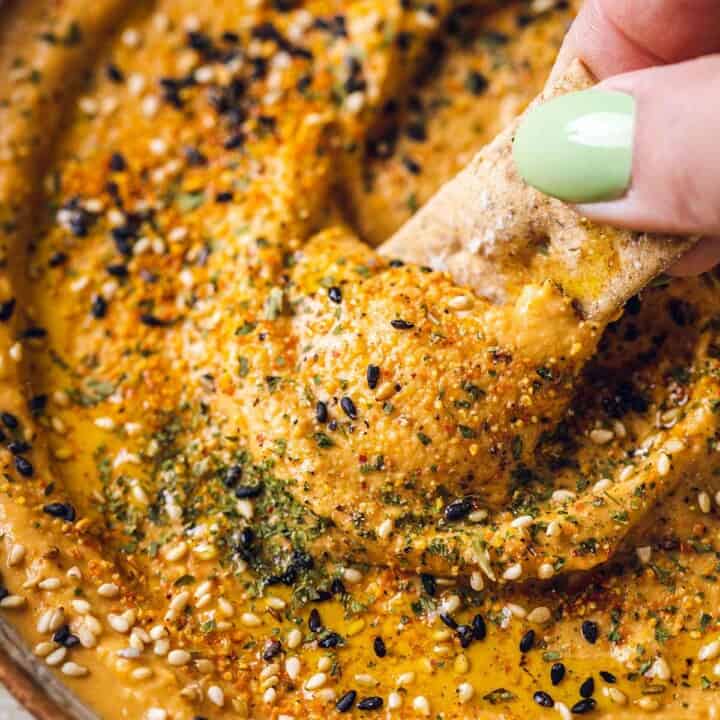 Vegan Peanut Hummus
This peanut hummus recipe is super easy to make in a blender! It's delicious as a dip or on a toasted sandwich and works with both sweet and savory flavors - a great all-rounder, not just for peanut-butter lovers!
Ingredients
1

14-oz

tin of chickpeas (400 g)

(8.5 oz/240g drained weight)

2

tbsp

smooth peanut butter

3

tbsp

fresh lemon juice

2

tsp

tamari soya sauce

1

tsp

toasted sesame oil

1

tsp

smoked paprika powder

1/2

tsp

garlic powder

salt and pepper

to taste

cold water
Instructions
Place all ingredients into a food processor and process until smooth.

Adjust the texture of your peanut hummus by adding small amounts of water until it has your desired texture.

Transfer the hummus into a seving bowl and get dipping!
 © Romy London / Romina Callwitz | All images and content are copyright protected. Please do not use my images and content without permission. If you wish to re-publish any recipes or images, please get in touch via email. Thanks for your support!