Deliciously sweet, zesty and refreshing - this Matcha Lemonade Recipe is inspired by the classic Starbucks Matcha Lemonade and the perfect drink for a hot summer day!
This recipe is:
inspired by the Starbucks drink
super easy to make at home
full of anti-oxidants
deliciously sweet and refreshing
best served ice cold
sweet and zesty
adjustable to your own tastebuds
naturally vegan
wonderfully refreshing for summer
made with only 3 ingredients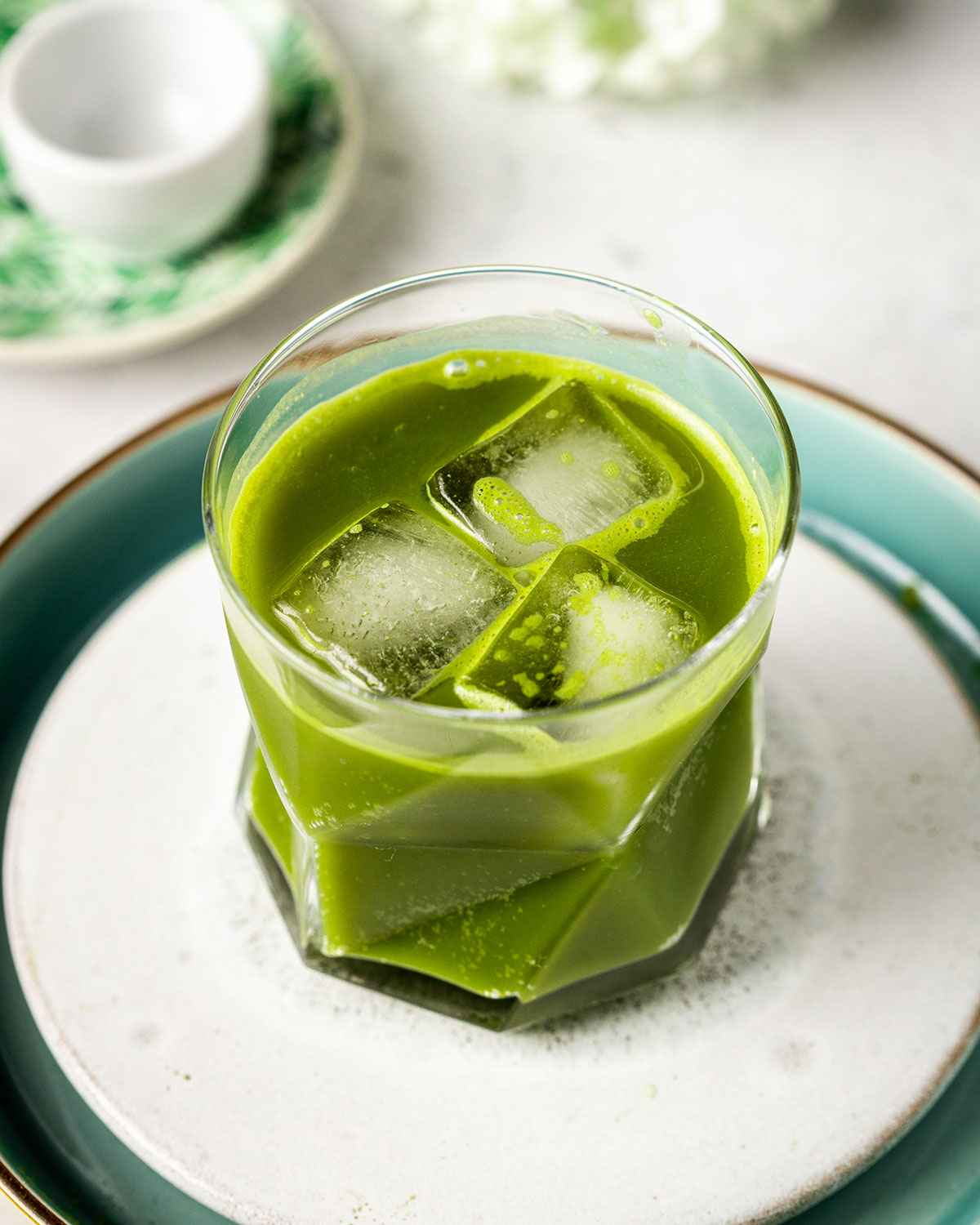 This copycat recipe for Starbucks Matcha Lemonade is a refreshing combination of sweet matcha and zesty lemonade. It's best served cold and over ice for the ultimate refreshment and it's simply the most perfect drink on a hot summer's afternoon.
Making your own matcha lemonade at home is much easier than it may sound and in his recipe post, I'm showing you how to make your own matcha Starbucks drink at home. All you need is a few simple ingredients and you're good to go!
Why this recipe works
There are a few things I love about this recipe, such as:
it's super refreshing and the perfect afternoon pick-me-up on a hot summer day
it's much easier to make than you may think and only needs 3 ingredients!
by making this delicious matcha drink at home, I can choose exactly how much matcha and lemonade goes into it and create the perfect mix for my own tastebuds
this drink can also be made with homemade lemonade!
you can make this drink both still and sparkling
the caffeine in the matcha green tea powder gives you a perfect energy boost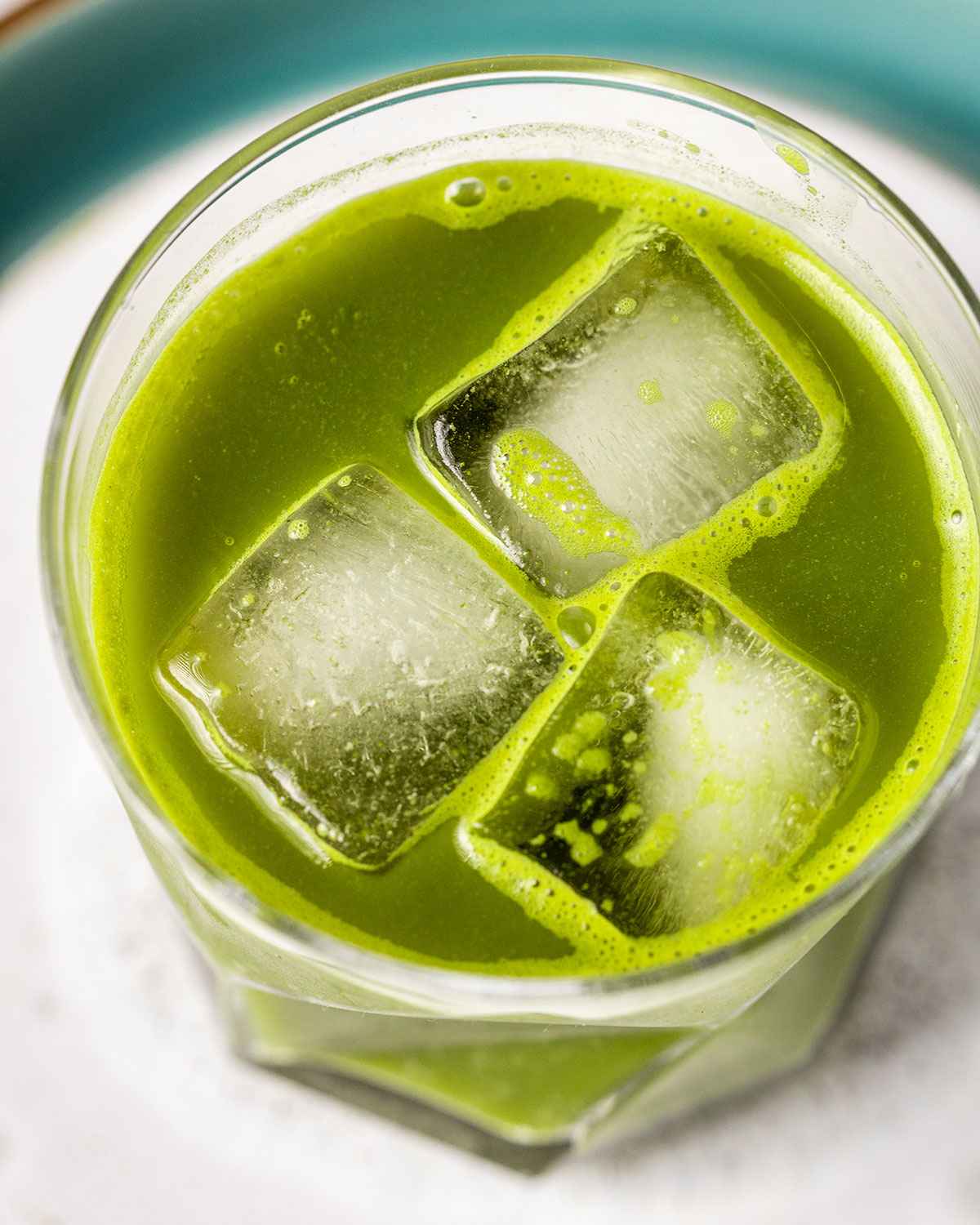 What is matcha?
Matcha is a Japanese green tea. Matcha powder is made from the whole green tea leaves – after harvest, they are dried and then ground into powder, giving it a distinctive green color.
Matcha is mainly produced in Japan. It is high in antioxidants and contains natural caffeine. It is traditionally used to make matcha tea, but can also be used in a variety of cooking and baking recipes.
Is matcha healthy?
Matcha on its own is considered healthy in moderation, but Starbucks generally uses a matcha mix that consists of matcha green tea powder and sugar, making it less healthy than traditional matcha.
When making your own matcha drinks at home, however, you can easily make them sugar-free or simply use sugar and sweeteners to your own preference.
If you want to experiment with matcha, why not give these recipes a go:
Where to buy matcha?
I live in the UK and I personally buy my matcha from either Clearspring or Teapigs. They are both great quality and simply delicious in this drink!
Ingredients for this recipe
This Starbucks-inspired Cold Matcha Lemonade is super easy to make at home and all you need is the following ingredients: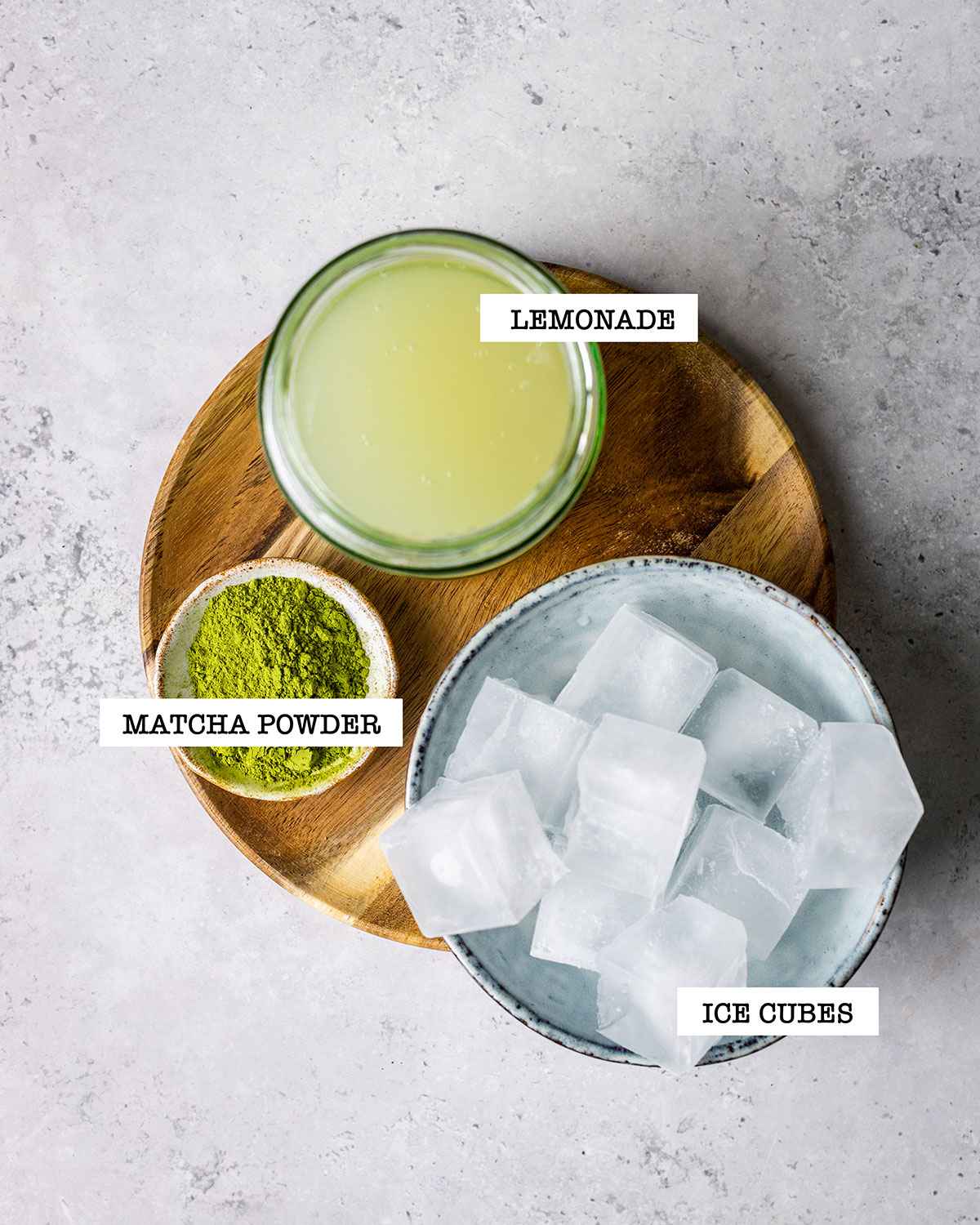 Ingredients:
Matcha Green Tea Powder: The green tea powder I like to use is either Clearspring or Teapigs. They both taste fantastic, but might not be available outside the UK. I recommend checking Amazon or your local health food stores if you need a stock up.
Lemonade: I like to use San Pellegrino Limonata when making this drink at home, but you can swap this for your favorite lemonade.
Ice cubes: Starbucks make their ice cubes from filtered water, so I recommend doing the same. I always filter drinking water with a Brita filter at home, so for this recipe, I've used the filtered water for my ice cubes. If you're not too fussed, then just use whichever ice cubes you have accessible.
Equipment:
small whisk
small bowl or jug
Ingredient Substitutions
There are a few options to make matcha lemonade, so if you don't have an ingredient to hand, or simply prefer it differently, then here are some tips:
Lemonade: I use store-bought San Pellegrino for my matcha lemonade, but you can swap this for your favorite lemonade or simply make your own at home. It can be either still or sparkling, based on your personal preference.
To make this recipe healthier, you can mix sparkling water, sweetener, and fresh lemon juice instead of using store-bought lemonade.
Ice: I prefer small ice cubes in my drinks, but you can totally use crushed ice as well, or leave the ice out completely.
How to make Matcha Lemonade (Step-by-Step)
The steps for this recipe are super simple, but please read them in full before making a start.
Step 1: Create a matcha paste
For this recipe, we start with the matcha powder in a small bowl. Pour in 2-3 tablespoons of your lemonade of choice and use a small whisk to combine the ingredients into a smooth, liquid paste.
Step 2:
Place the ice cubes into your glass of choice, then pour lemonade into the glass leaving enough room for the matcha paste. Pour the paste in last and watch the magic! Stir to combine with a straw and you're ready to serve!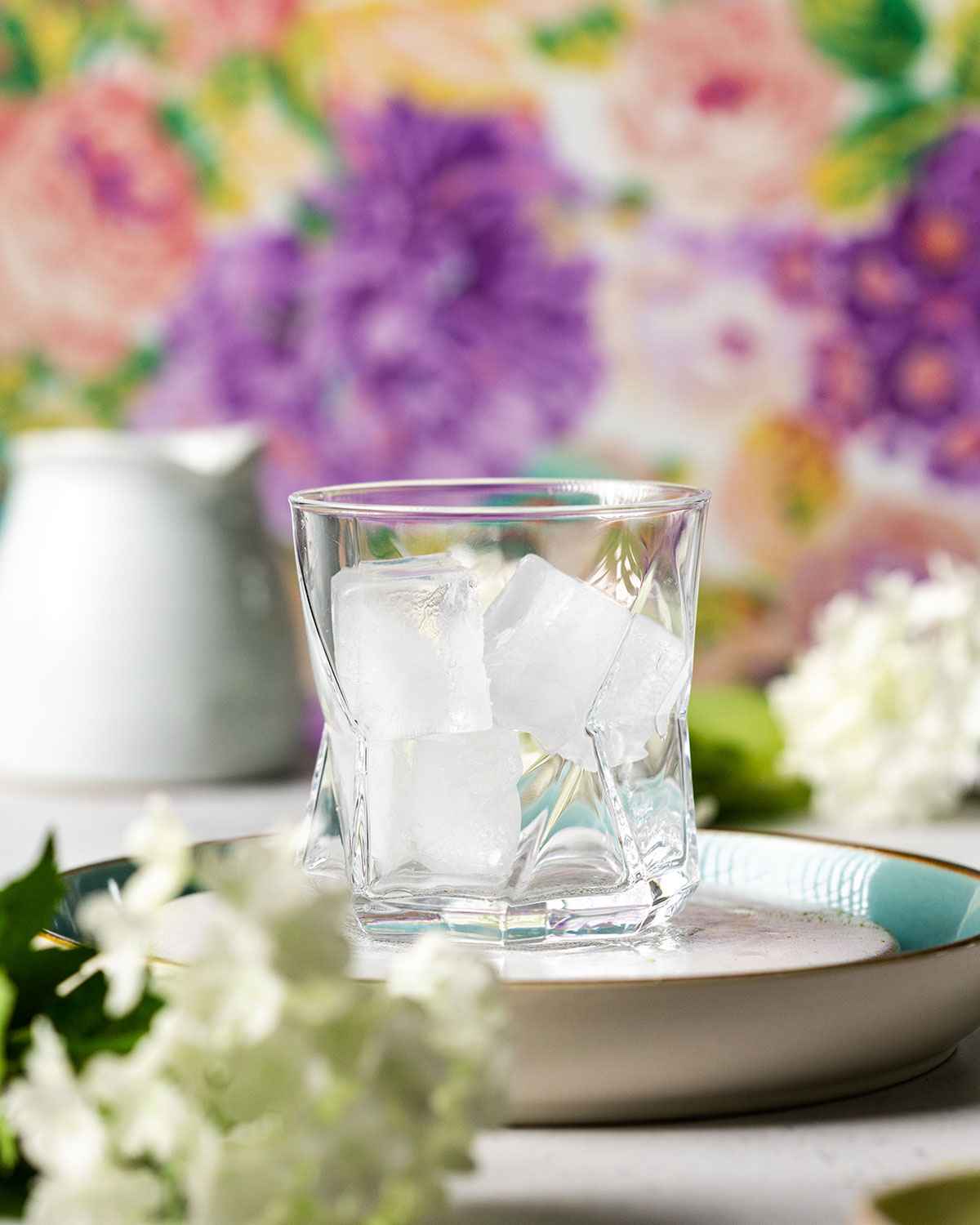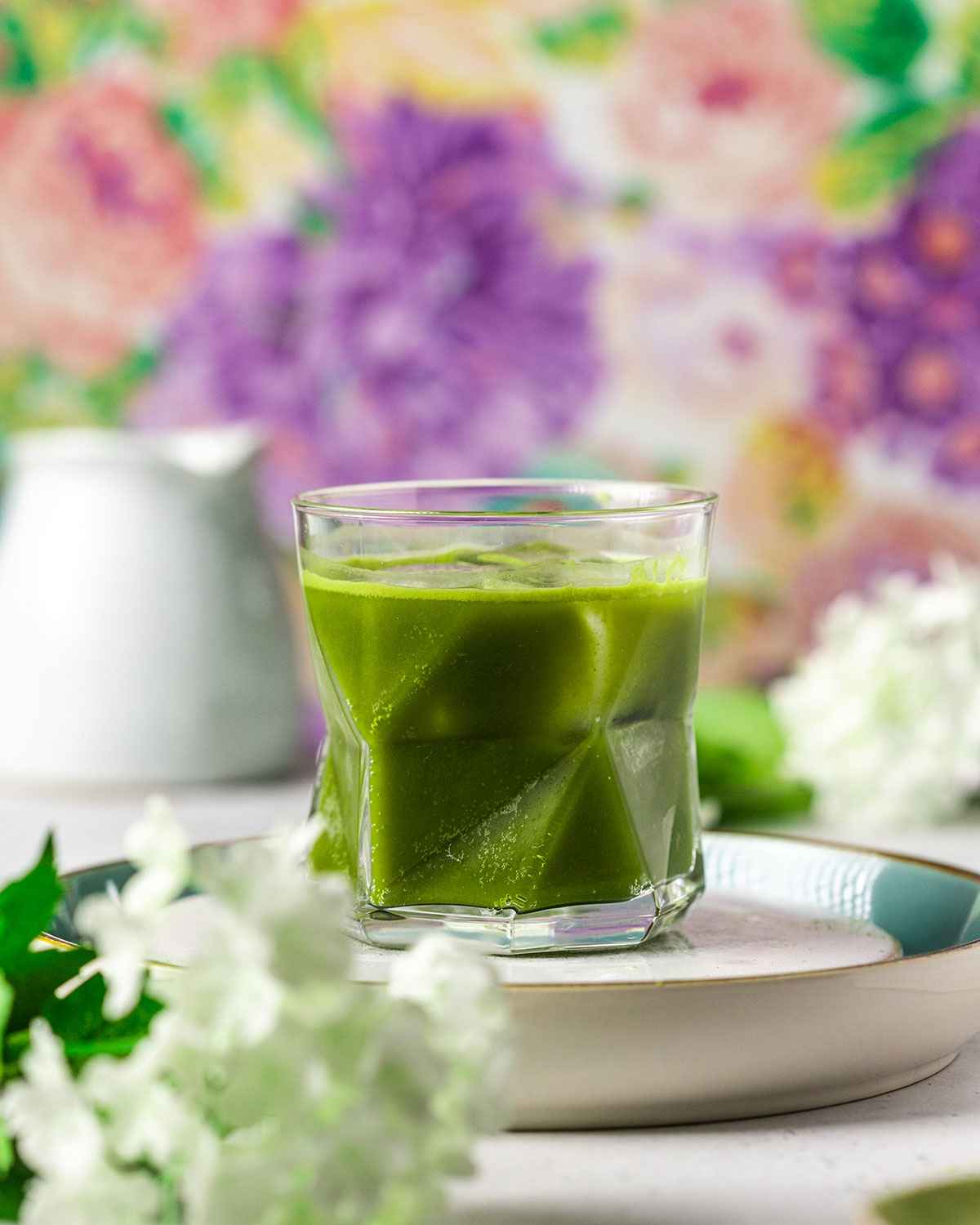 How to serve
The matcha lemonade is best-served ice cold over ice - for the ultimate refreshment!
And if you're looking for a perfect treat to enjoy alongside this refreshing lemonade, try my Vegan Matcha Cookies with White Chocolate or my Vegan Lemon Cookies! Both are a delicious combination with the zesty drink.
Frequently Asked Questions
Where to buy the original Starbucks Matcha Tea Blend?
The Starbucks Instant Matcha blend is not sold in the UK or US, and can only be found in some locations around Asia, such as Singapore and Japan.
Why does matcha powder not dissolve in water?
Matcha powder is essentially made from green tea leaves. They are dried and ground up into a powder. The leaves don't dissolve in water and therefore also the matcha powder does not dissolve.
When making drinks such as this Starbucks Matcha Lemonade or Matcha Latte, the matcha powder is whisked into the drink, and the tiny powder particles are basically suspended in the liquid.
To smoothly blend in the matcha powder, you need to whisk it vigorously or use a blender or milk frother, depending on the drink you are preparing.

Can I make the Starbucks Matcha Lemonade sugar-free?
At Starbucks, they use a matcha tea blend for all of their matcha drinks. This tea blend consists of matcha tea powder and sugar. As all their matcha drinks are made with this mix, any of the matcha drinks can sadly not be ordered sugar-free or low-sugar. In this particular drink, the Starbucks lemonade also contains sugar.
If you're making this drink at home, however, simply use plain matcha powder for the mix, and you can replace the lemonade with a sugar-free alternative or simply make your own with a sweetener instead - making this drink easily sugar-free!
Where can I buy the Starbucks Matcha Blend?
Starbucks currently uses a Starbucks VIA Matcha tea blend – VIA is their own line of instant drink powder and it comes in portioned packs for individual use. That's how they manage to make the Starbucks Matcha Latte taste the same throughout their cafés.
The Starbucks Instant Matcha blend is not sold in the UK or US, and can only be found in some locations around Asia, such as Singapore and Japan.
What are the ingredients for Starbucks Matcha Lemonade?
The Starbucks version of this drink uses matcha, lemonade, and ice. For the matcha, Starbucks uses its own matcha blend which contains both matcha green tea powder and sugar.
📌 If you love Pinterest you can pin any of the images to your boards!
You might also enjoy these recipes: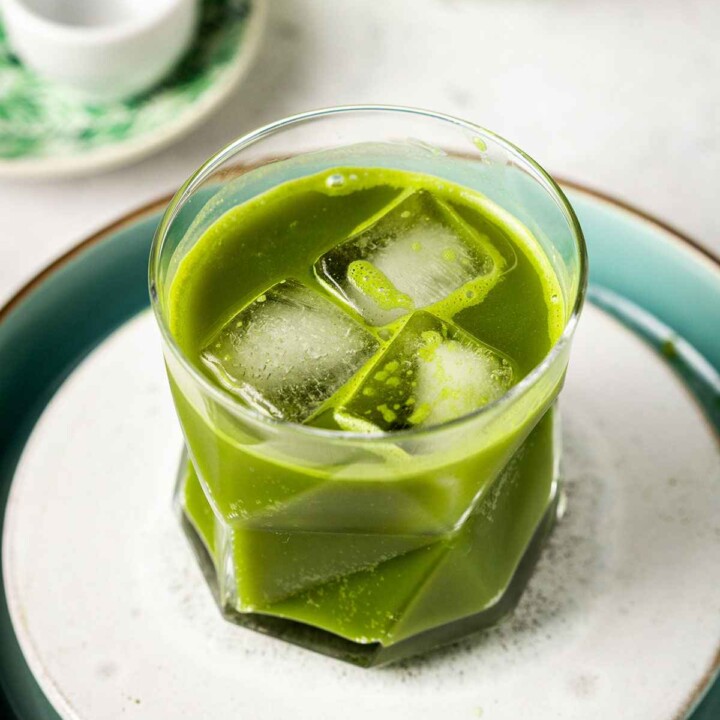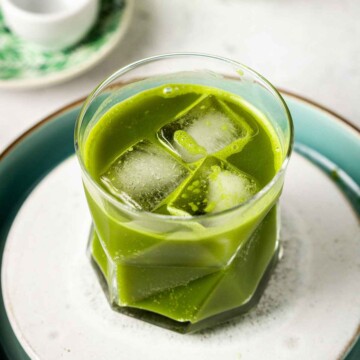 Starbucks Matcha Lemonade
sweet, refreshing, easy to make, inspired by the Starbucks Matcha Lemonade
Equipment
1 small whisk

1 small bowl or jug
Ingredients
1/2

tsp

matcha green tea powder

1

cup

lemonade (250 ml)

1

handful

small ice cubes
Instructions
Place the matcha powder into a small bowl and add 2-3 tablespoons of the lemonade. Use a small whisk to combine both ingredients into a runny paste without any lumps.

Place the ice cubes into a glass of your choice and pour in the rest of the lemonade.

Pour the matcha paste over the top and watch the magic happen as the green matcha slowly sinks through the drink.

Stir with a straw to combine and enjoy cold!
Notes
Sugar-free: you can make this homemade Starbucks drink sugar-free by swapping the lemonade for a sugar-free alternative. Or simply make your own lemonade with sparkling water, fresh lemon juice and a sweetener of your choice.
Recent Recipes
 © Romy London / Romina Callwitz | All images and content are copyright protected. Please do not use my images and content without permission. If you wish to re-publish any recipes or images, please get in touch via email. Thanks for your support!