Easy homemade pumpkin spice mix - for all the pumpkin spice-inspired recipes this season!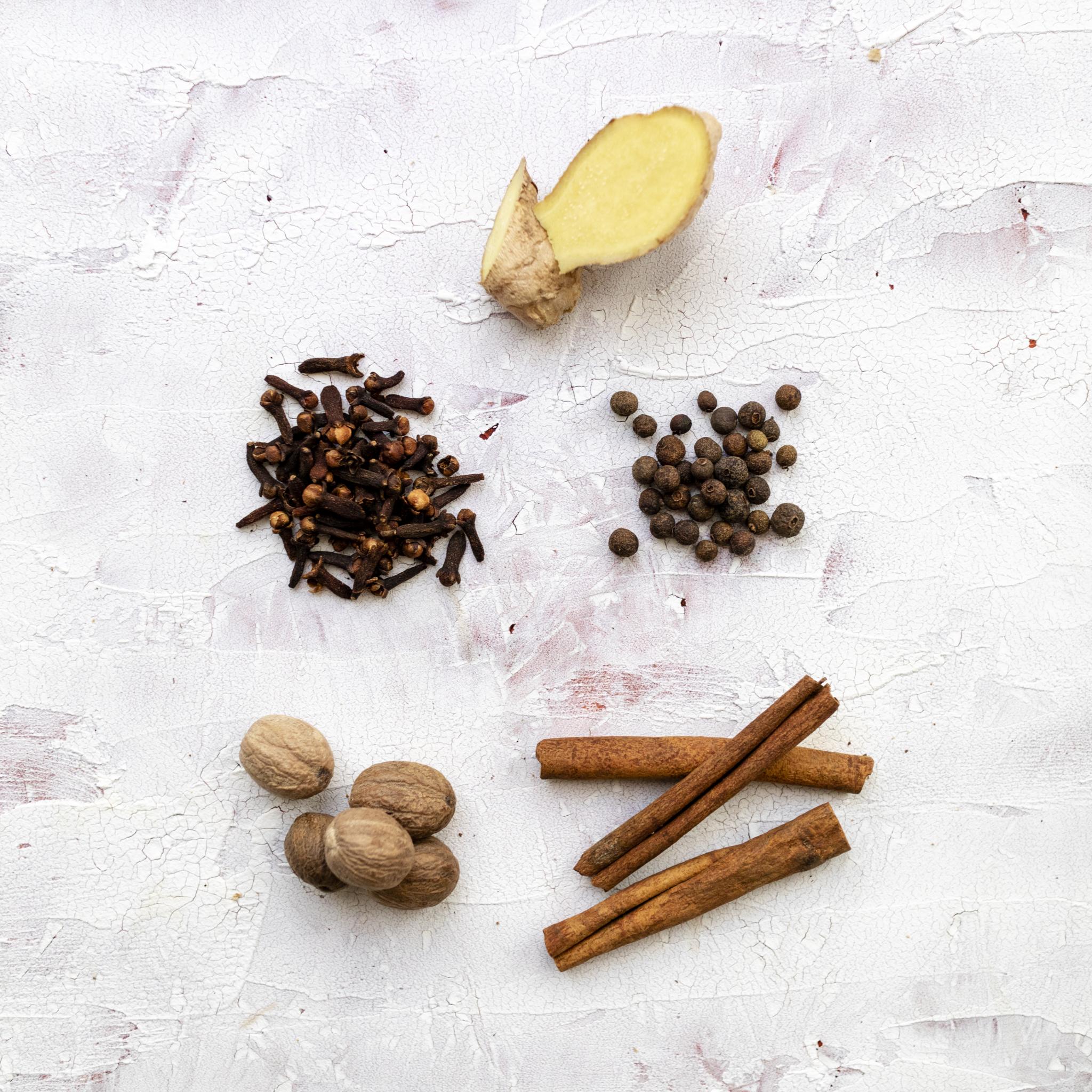 DIY Pumpkin Spice Mix
Oh yes, it's that time of the year: pumpkin spice everything is popping up literally everywhere. And yes, my blog is not an exclusion cause I too love me a good pumpkin spice everything - so today I'm showing you my homemade pumpkin spice mix recipe!
For years I have seen all these wonderful pumpkin spiced recipes online, wondering 'where did they all get the pumpkin spice from?' and I've actually had a couple of desperate trips to the store & coming back empty-handed. I simply have to face it: it's not widely available in the UK! (maybe a gap in the market?) So: I simply have to make my own - which, as I found, is actually super easy and only requires a few simple ingredients from the spice rack.
What you need for this pumpkin spice mix
Ingredients
ground cinnamon
ground ginger
ground all-spice (optional)
ground cloves
ground nutmeg
It's best if you have all the ingredients to hand in a dried and ground form, however, if you're missing one of the powders, simply grind them in a spice grinder or with a pestle and mortar. Run the powder through a fine sieve afterward to filter out any larger bits.
Equipment
How to make pumpkin spice mix at home
The recipe instructions for the seasonal spice mix are pretty straightforward, so I'm giving it to you straight: Combine all your powdered ingredients in a bowl until well mixed and store in an air-tight container, ready for use!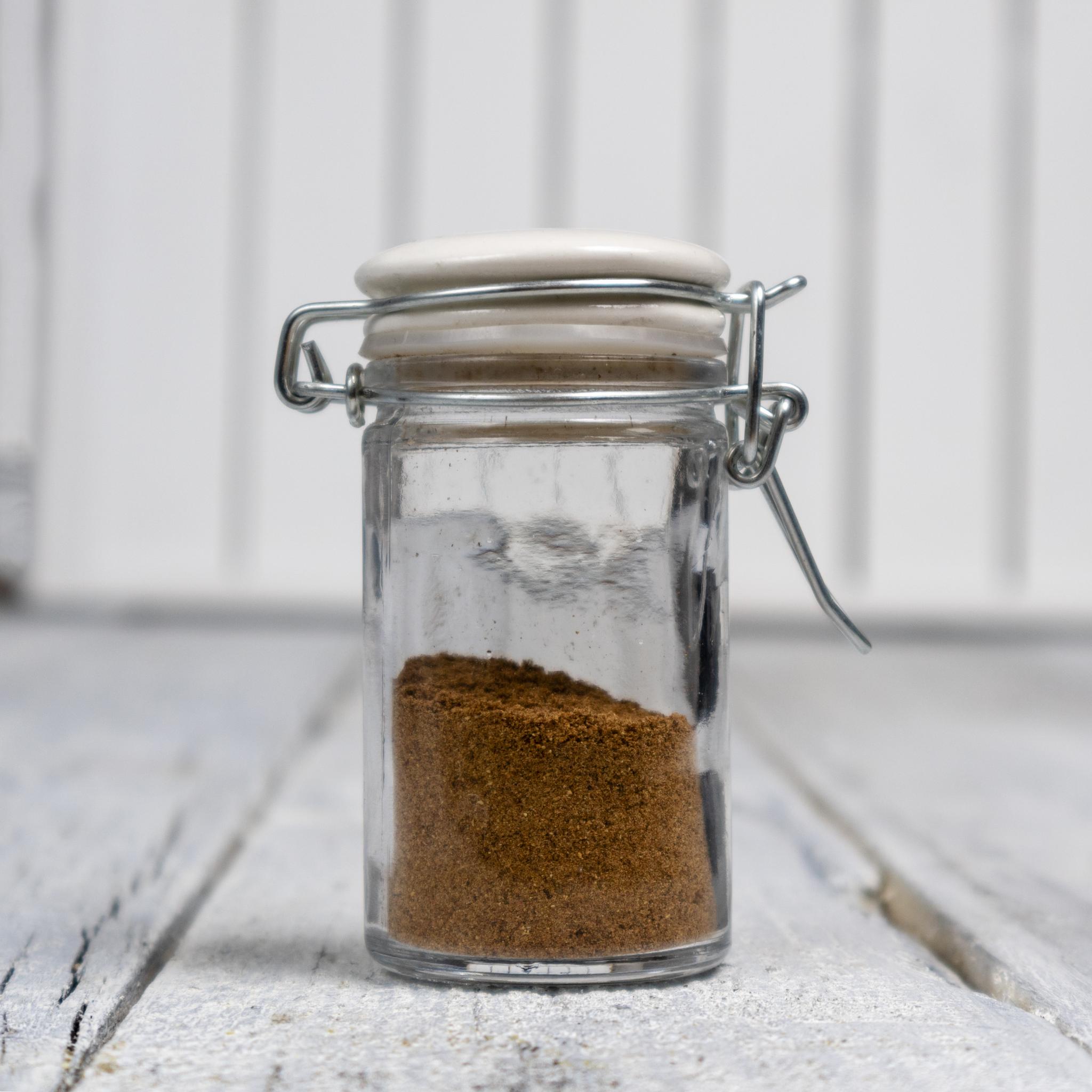 How to use this homemade spice mix
There are a number of delicious and seasonal recipes to use pumpkin spice seasoning, here are a few you that I've tried and tested myself:
The options are endless and you can also mix your pumpkin spice into your smoothies, your protein shakes, into yogurt or pudding or you can create your very own homemade pumpkin spice latte - to get straight into full-on autumn/fall mode!
This recipe is:
100% vegan
gluten-free
easy to blend
versatile
flavourful
the perfect flavour for fall/autumn
great in pumpkin pie
You might also enjoy these recipes:
📌 If you love Pinterest you can pin any of the images to your boards!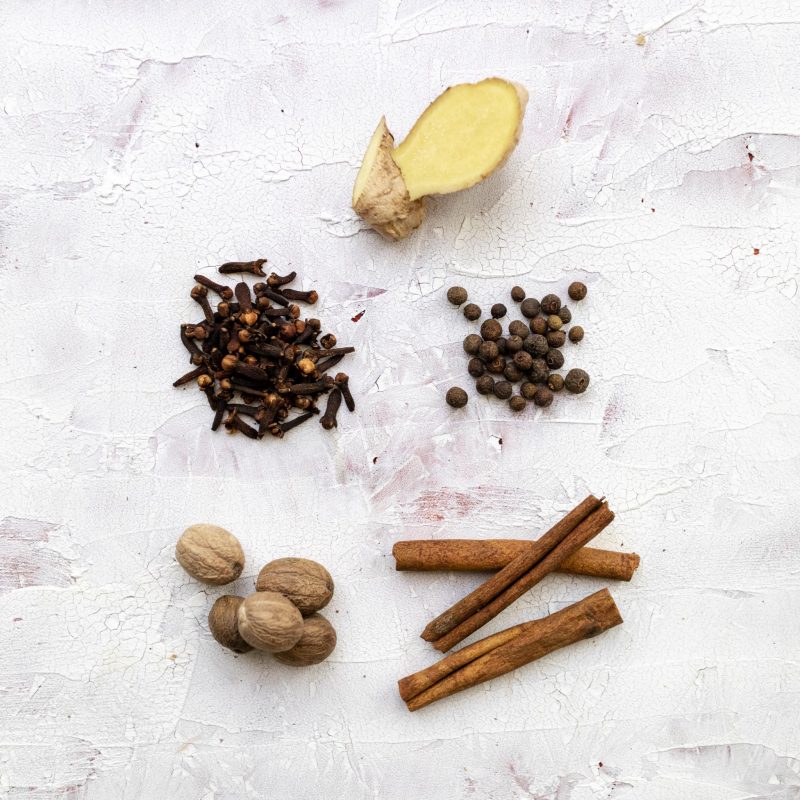 Homemade Pumpkin Spice Mix
Easy homemade pumpkin spice mix recipe - so simple to make and perfect for all the pumpkin spice recipes this season!
Ingredients
3

tbsp

ground cinnamon

2

tsp

ground ginger

1/2

tsp

ground nutmeg

1/2

tsp

ground allspice

optional

1/2

tsp

ground cloves
Instructions
If you don't have any ready-ground spices to hand, place them whole into a spice grinder and grind them into a powder - or alternatively use a pestle and mortar.

Super simple: Mix the spices together in a small bowl. Store the mixture in a closed jar or spice container.
Notes
If you don't have any ground allspice or cloves to hand, then add some regular dried cloves or allspice to a spice grinder to grind them into a powder. Best put the powder through a strainer to filter out any larger bits before blending your spice mix.
Looking for some more pumpkin recipes for the season? Look no further and give these ones a go:
*Disclosure: This page may contain affiliate links and sponsored links that earn me a small commission, at no additional cost to you. You can find more information in my Privacy Policy.
 © Romy London / Romina Callwitz | All images and content are copyright protected. Please do not use my images and content without permission. If you wish to re-publish any recipes or images, please get in touch via email. Thanks for your support!