In November 2019 I was invited to escape from London for a Vegan Spa Break at Careys Manor Brockenhurst in the New Forest - and what a wonderfully relaxing trip it was!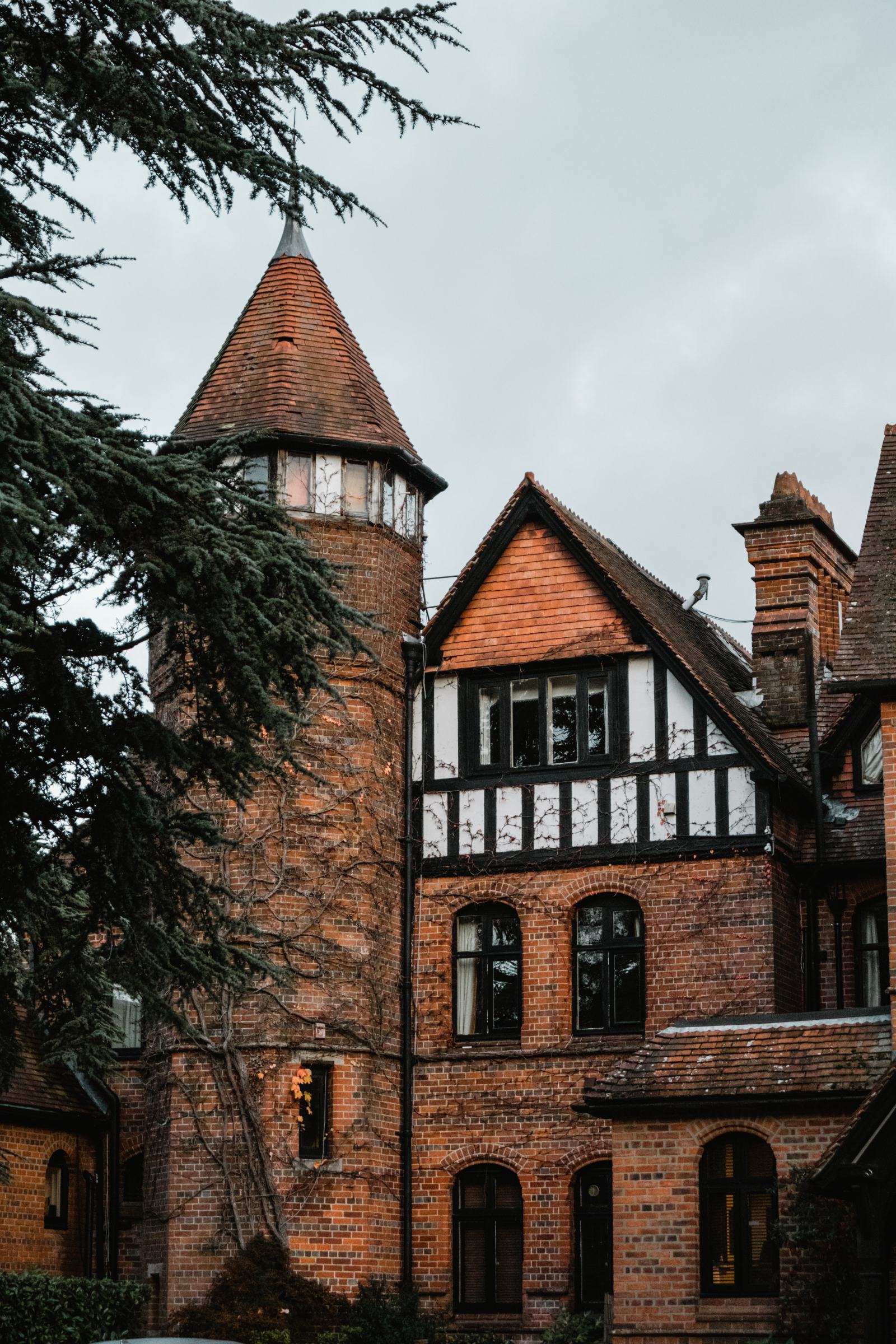 And if I get invited to a New Forest Spa Break - who am I to say 'no' to that? 😉
Vegan Spa Break in the New Forest
Travelling to the Brockenhurst (New Forest) from London
Traveling down by train from London to Brockenhurst in the New Forest within only 1.5 hrs, my friend Marie-Claire and me could not have been stunned more with the beautiful exterior of Careys Manor Hotel. If 'British countryside' were to be impersonated by a building, then ladies & gentlemen - you have found it here. With its rich history & beautiful old brickwork, the hotel's main building instantly invites to leave the stresses of everyday life behind and made me feel grounded and at home from the time we arrived.
The stunning hotel grounds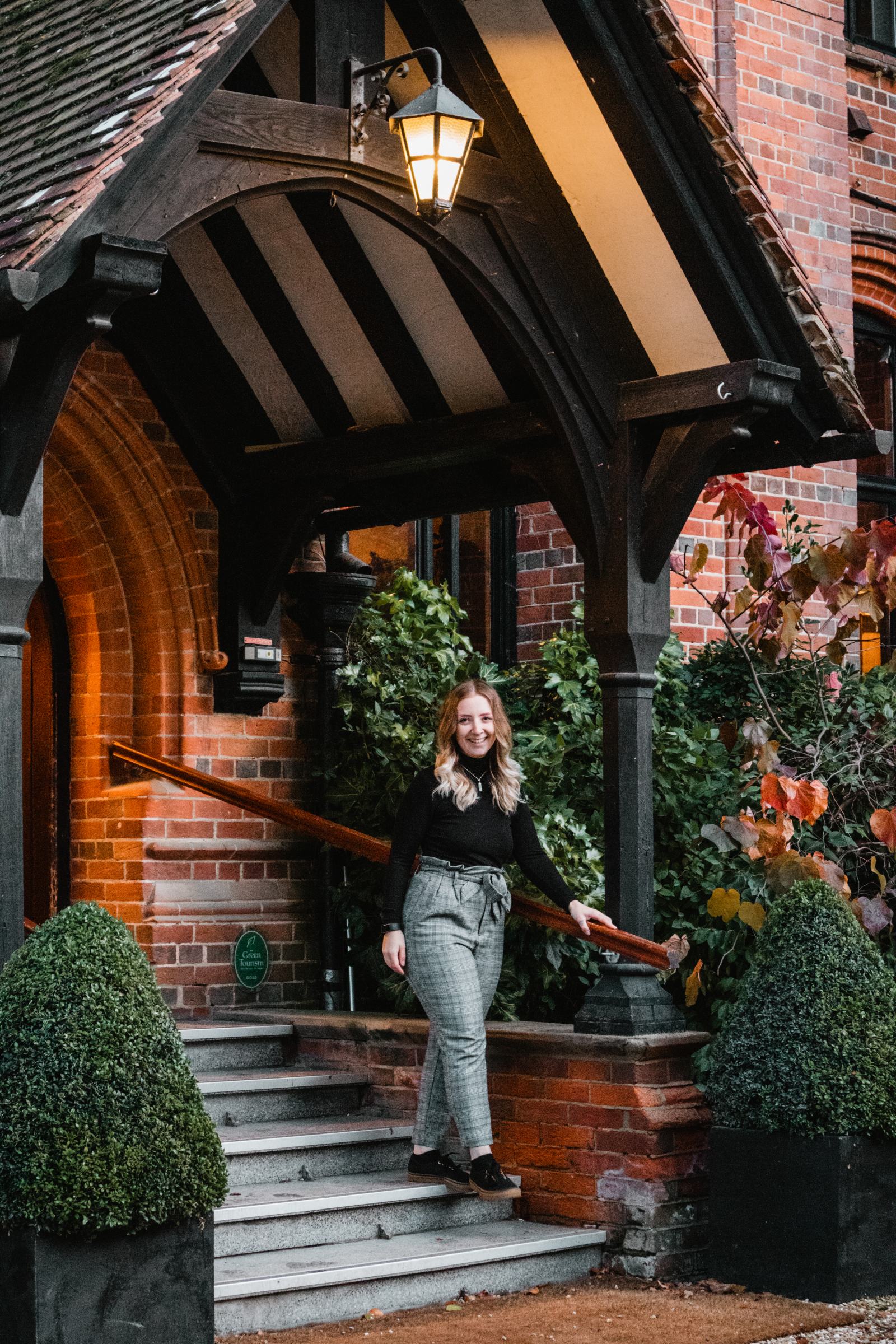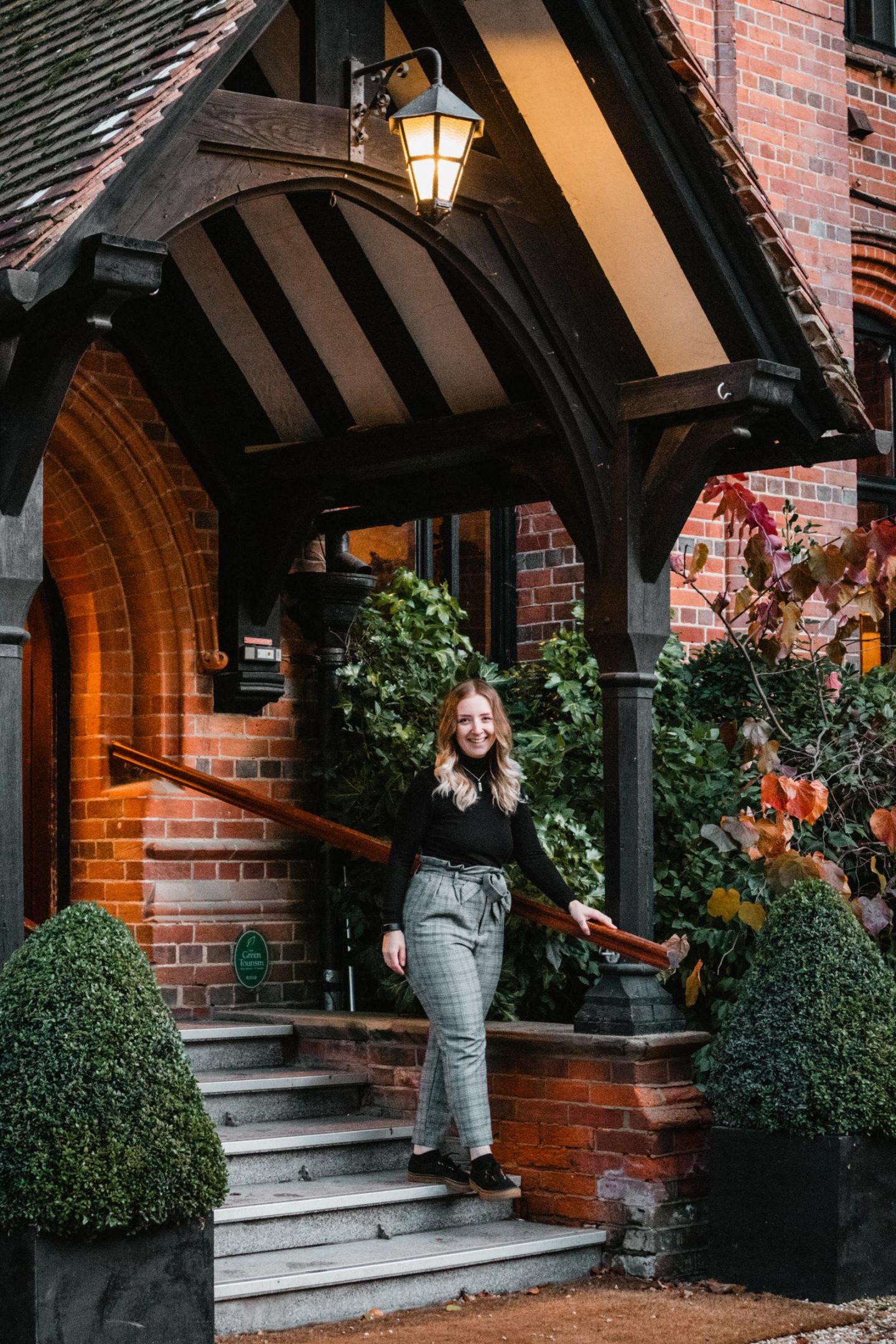 Surrounded by trees and sitting in-midst the New Forest, the theme of nature continues upon entering the reception area of the hotel: Wooden door arches lead straight into the beautiful entry area, from which you can admire the beautiful wooden staircase leading straight into the first and second floors of the hotel. Decorated with a crackling fireplace and a stunning wooden mirror which can only be described as a piece of art, the reception area invites to take your time to fully arrive from head to toe. It was a must that Marie-Claire and me took our time to relax by the fire place and enjoy the warmth after a brisk walk through the hotel grounds.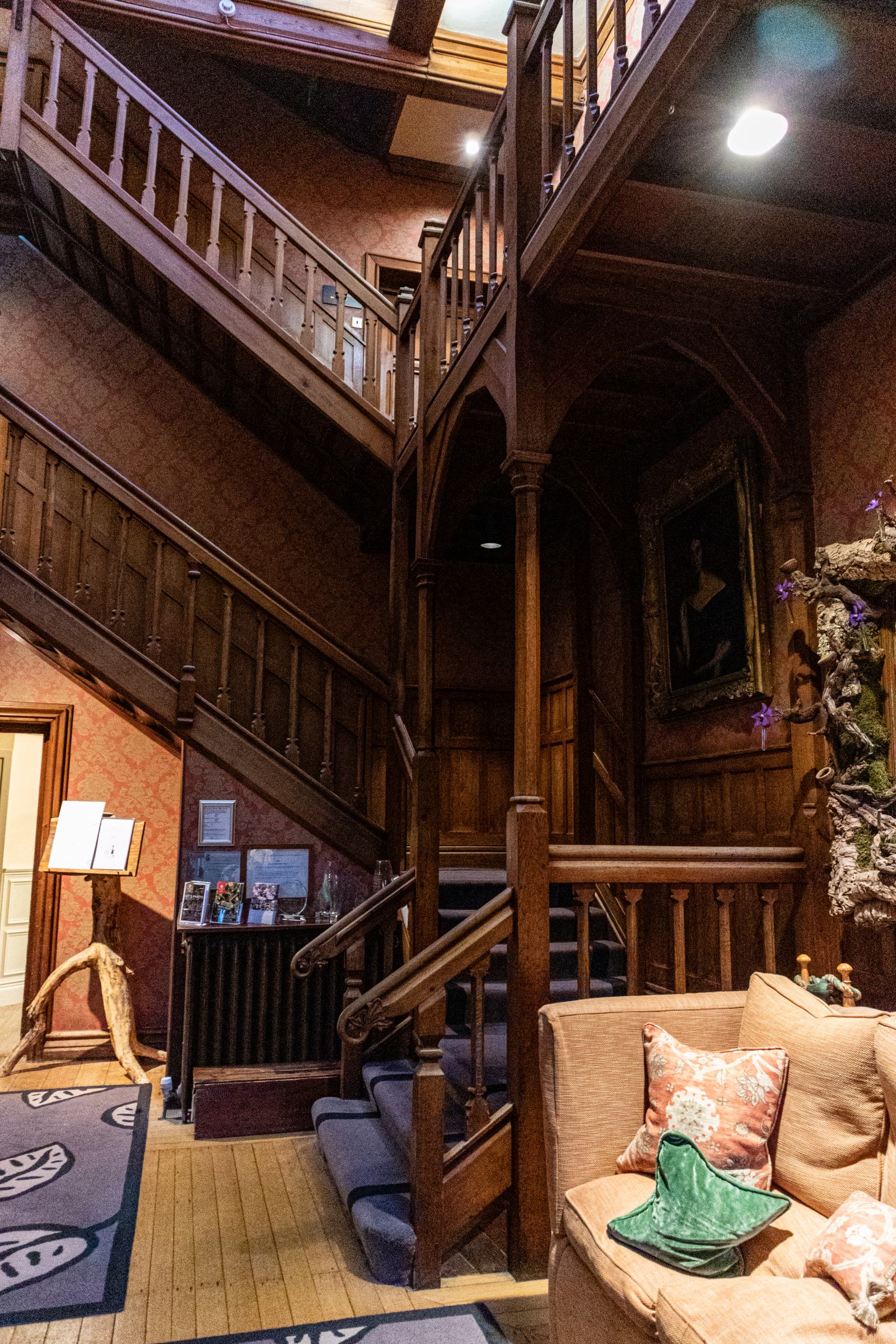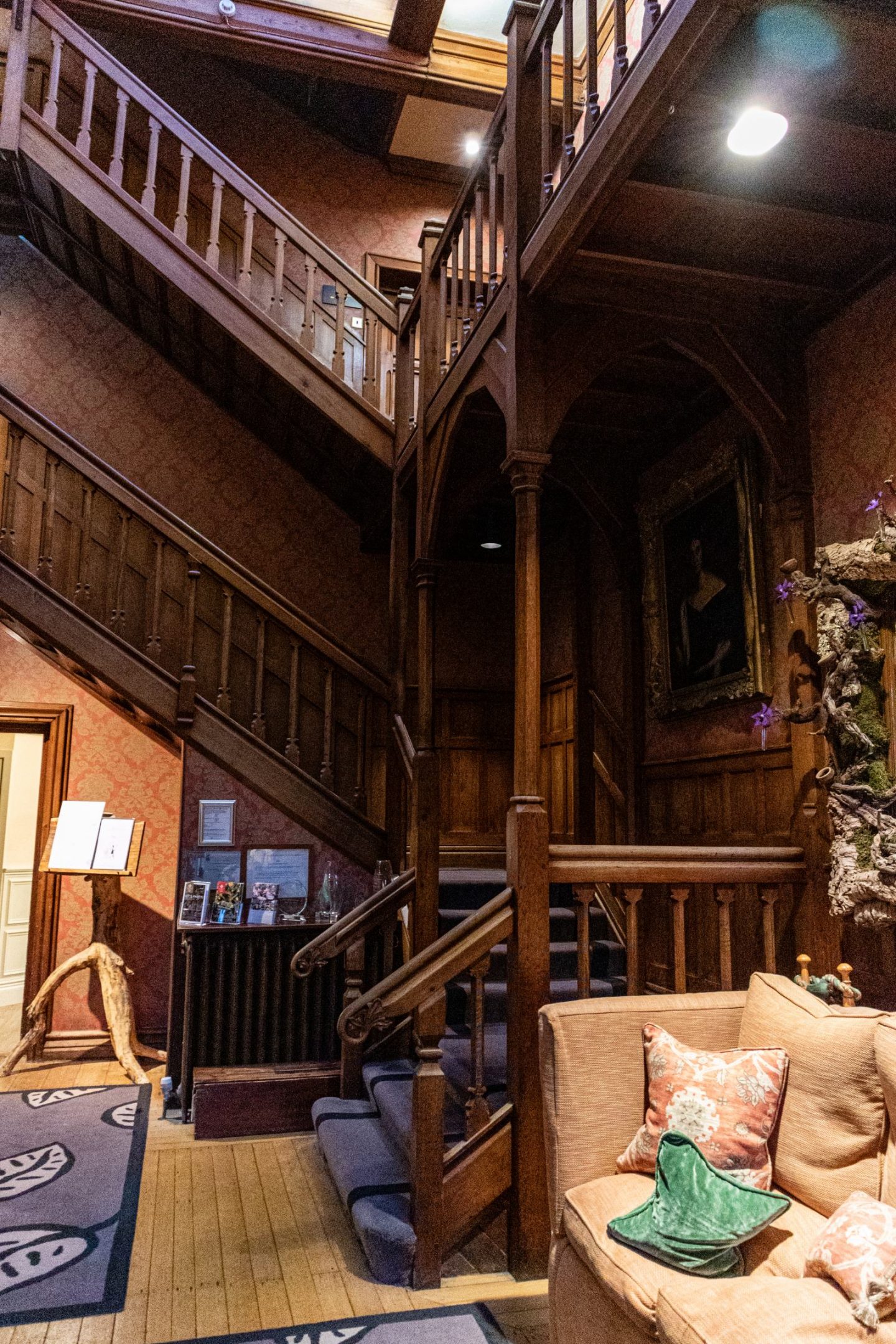 More impressions from the hotel & (autumnal) surroundings - I had to pick 3 favourite things about the look of the hotel, it'd be the gorgeous wooden staircase, the stunning 'Rapunzel' tower and the beautiful glass work on the window next to the reception.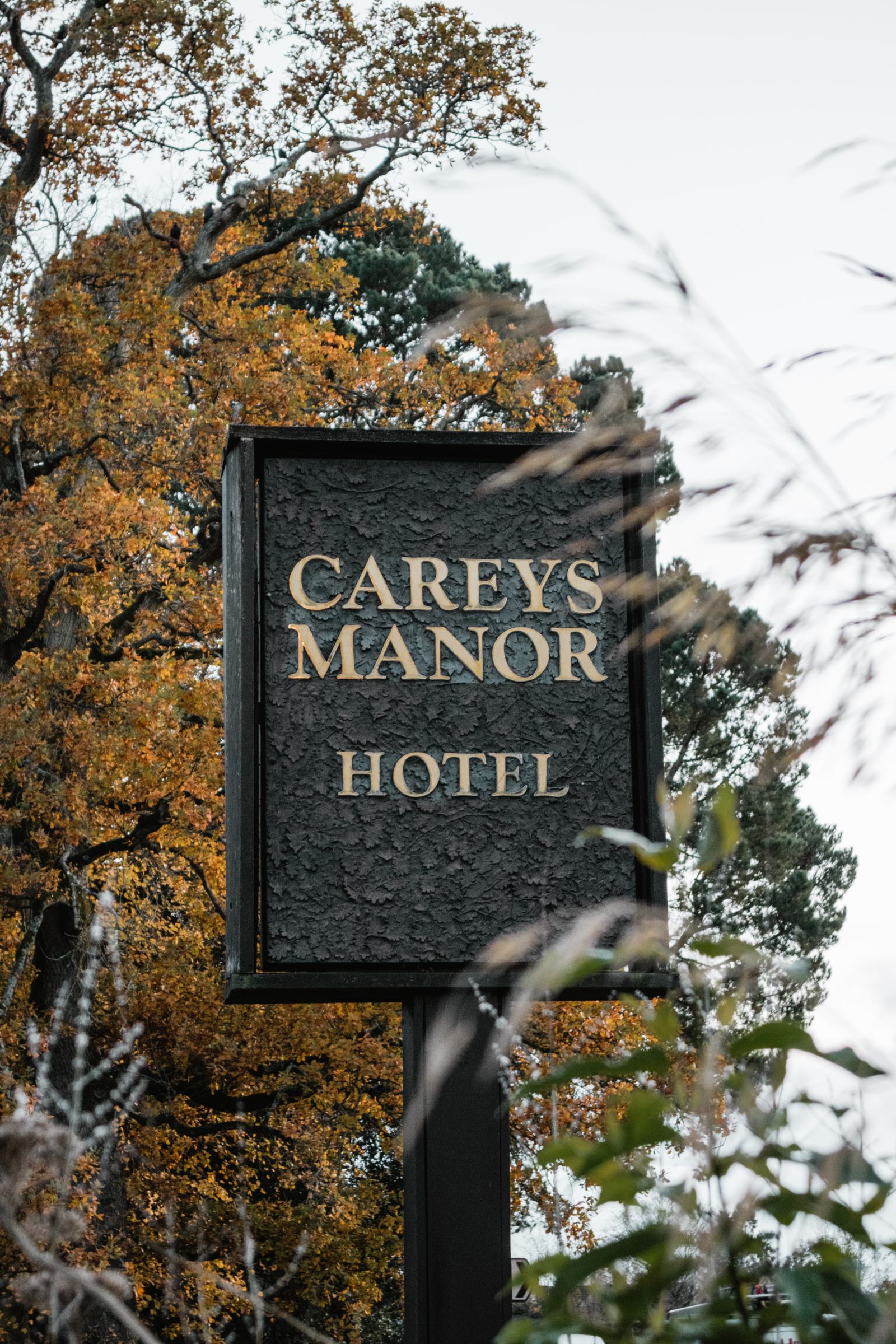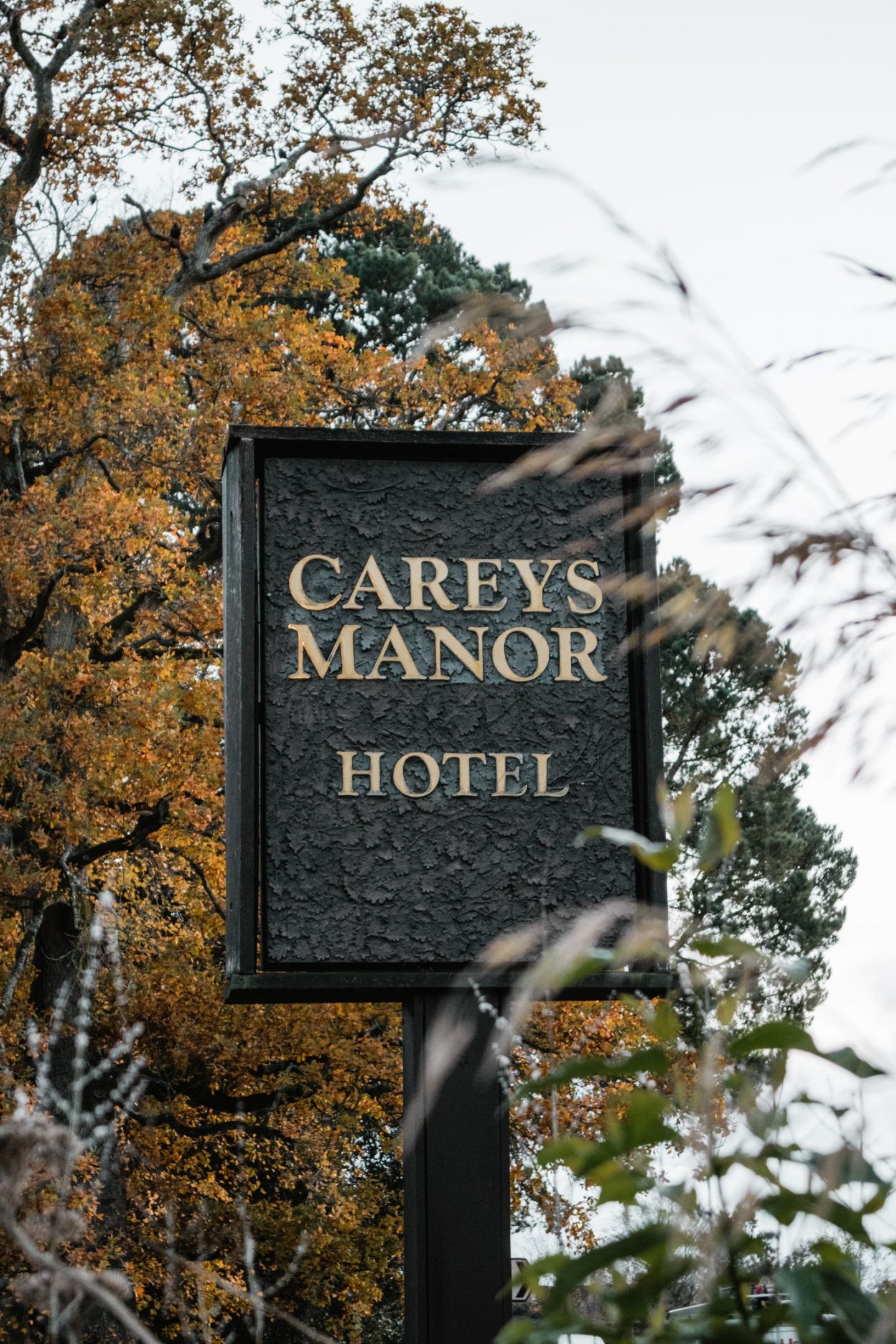 The rooms
Reviewing their gorgeous suites and stunning 4 poster rooms, it comes with no surprised that Careys Manor Hotel has won multiple awards for their detail-oriented facilities.
During our visit to the hotel, we stayed in one of their cosy, garden rooms - with direct access to the hotel's back garden. Each garden room comes with a set of outdoor chairs to enjoy the nature views and sunrise in warmer weather (or warmer coats, if you're brave!). The upper level 'garden' rooms come with private balconies, so you can enjoy the beautiful view no matter which floor you are located on.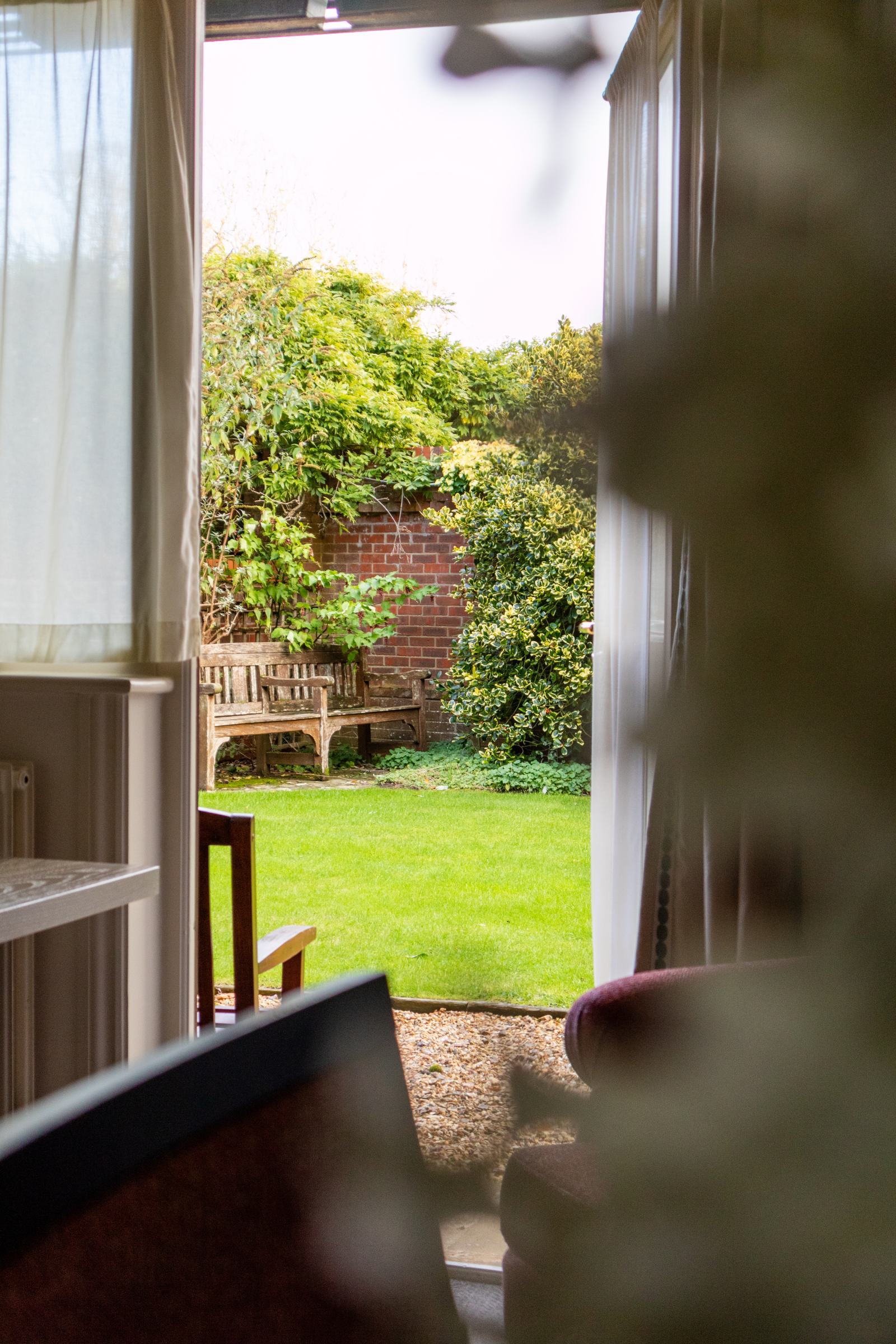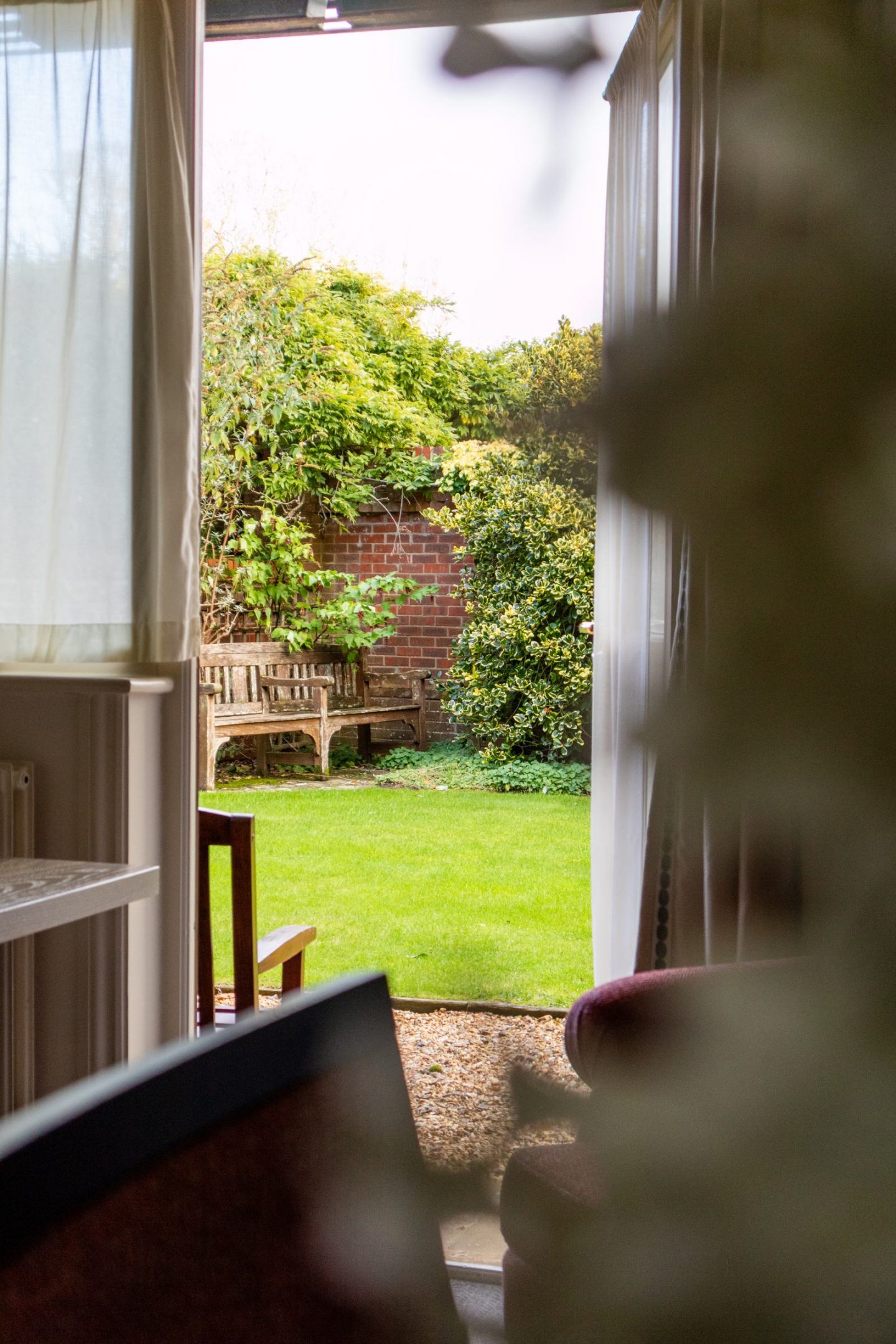 Vegan Food at Careys Manor Hotel
Equipped with 3 restaurants, there's plenty to choose from at Careys Manor Hotel. For World Vegan Day 2019, the hotel has introduced their vegan dining experience at their resident restaurant 'Cambium' which is located beside the reception area and also the setting for the daily hotel breakfast (which is served from 7 am until 10 am).
Besides Cambium, there are 2 other restaurant options available: The Zen Garden, which is located beside the spa area and can also be accessed from the spa and offers exotic dishes, and Le Blaireau, which is the resident French bistro.
The vegan dining menu at Cambium offered a variety of dishes to choose from, all created with a healthy twist and a good serving of delicious plants.
The starters
For my starter, I picked out the Butternut Squash Soup, topped with smoked chestnut mushrooms, whilst Marie-Claire went with the salt baked root vegetables, pomegranate granola and herb salad.
The soup was the perfect starter for me - especially as it was the first frosty day of autumn and a seasonal soup was just too perfect not to start with. The Butternut Squash Soup was also topped with a Balsamic drizzle which worked a treat & added a delicious tanginess to the hearty soup.
The vegan mains
For the vegan main there are currently 2 options to choose from: BBQ Cauliflower with Israeli Couscous, lemon, Ras el Hanout, and Coconut Yogurt and a Roast Beetroot with blackberries and red onion, served with Cavolo Nero and charred Tenderstem Broccoli. Alongside the mains, there are a bunch of sides to choose from, ranging from a few salad options to Tenderstem with almond pesto, Glazed carrots with star anise, new potatoes with mint salsa, and mashed potato with olive oil and herbs, all of which are prepared freshly in the restaurant's kitchen.
The desserts
And can you believe it: We didn't even make it through to dessert as we were both so stuffed & satisfied from this scrumptious meal - and we've both had a starter after all!
However, the dessert menu included a very delicious sounding Bramley Apple & Cinnamon Compote with Blackberry Sorbet, a Roast Pear served with Dark Chocolate Sorbet & Griottine Cherries and a Strawberry, Pineapple & Mint Salad served with Mango Sorbet - all of which sound absolutely fantastic, so if you're into dessert, definitely leave some space for a taste of it.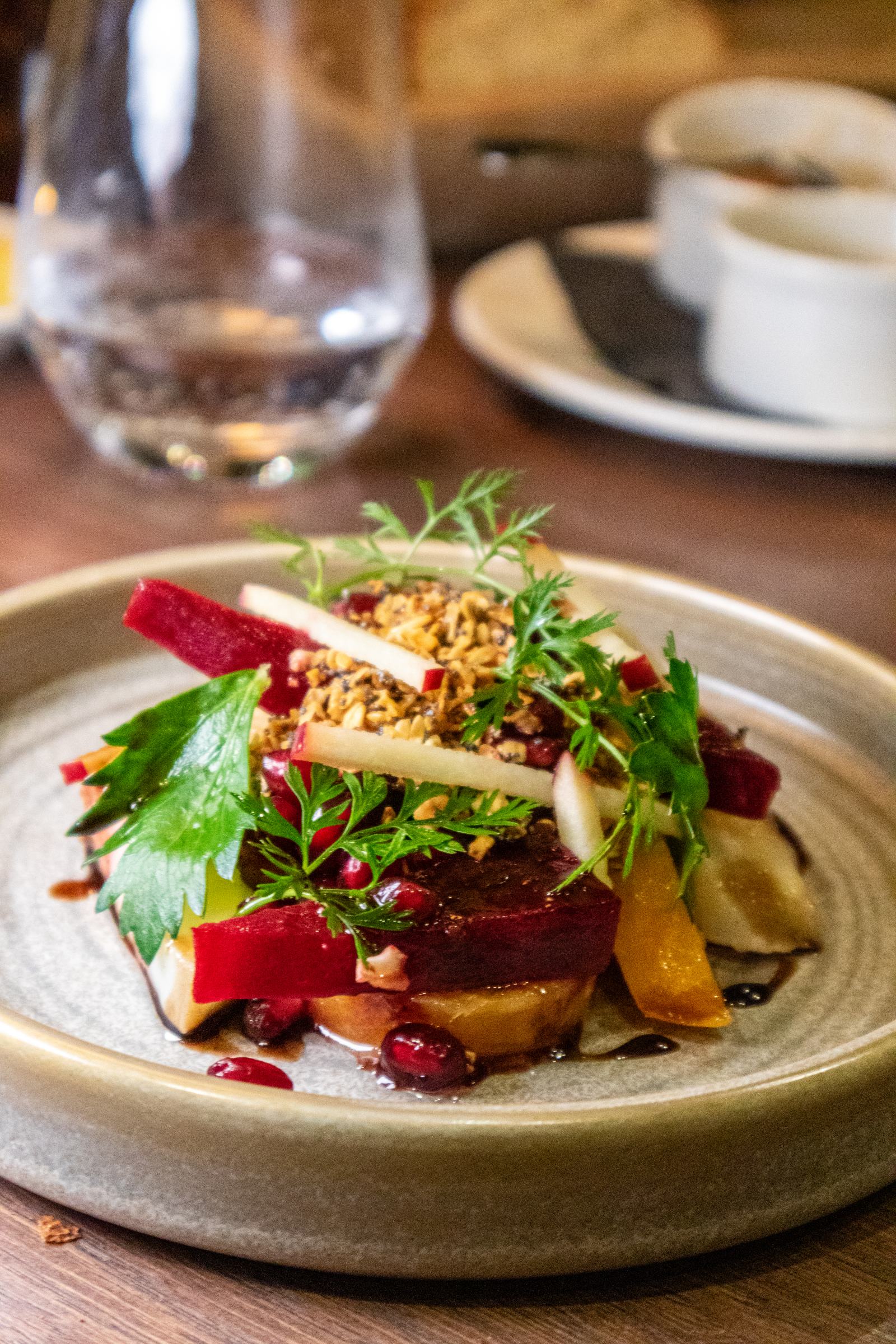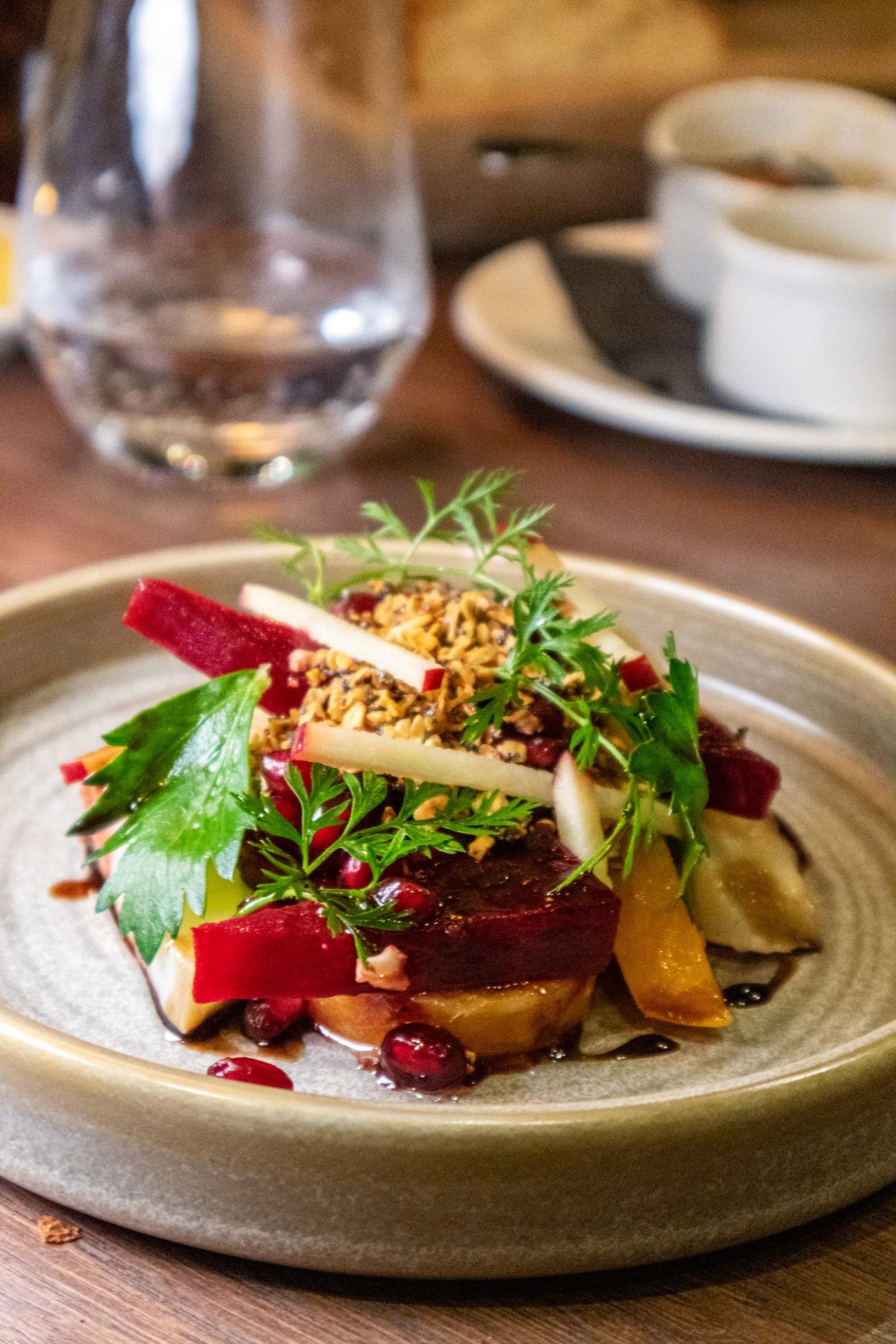 Vegan Breakfast
The breakfast options at Careys Manor Hotel also offer plenty of options for vegan visitors. From cereal to a wide range of fruits, nuts, and seeds, as well as marmalades and delicious locally baked bread, vegan butter, chia pudding & almond milk pots, fried mushrooms & tomatoes... there are multiple delicious options to start the day - and plant milks can be requested if needed. The breakfast buffet also included a range of gluten-free options, such as gluten free muesli, which can easily be whipped up into a delicious breakfast bowl with fresh fruits, nuts and seeds. Also, breakfast 'a la carte' can be ordered, if something like an avocado toast tickles your fancy - and the restaurant staff are super friendly and happy to adjust the dishes to your dietary needs.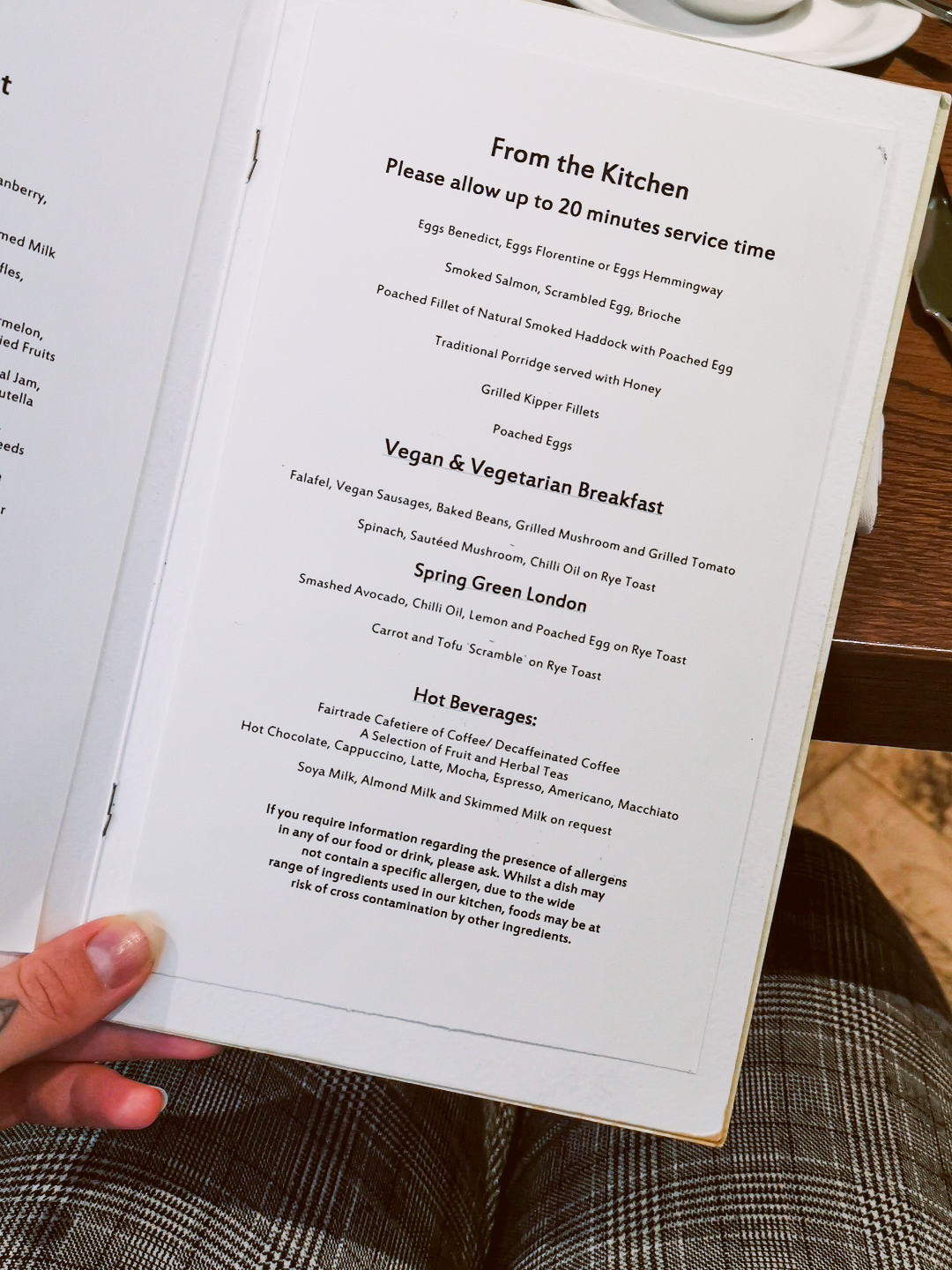 Vegan Afternoon Tea
In addition to vegan dining, Careys Manor Hotel also offers a Vegan Afternoon Tea - perfect after a morning full of relaxation in the spa! During our trip to Brockenhurst, we didn't get to try the Afternoon Tea however as we had decided to go with a vegan dinner instead - so I can't make any recommendations around the afternoon tea. Hopefully, I'll get around to digging into delicious vegan pastries and co during the next visit.
Putting the 'spa' in Vegan Spa Break - the spa facilities at Careys Manor Hotel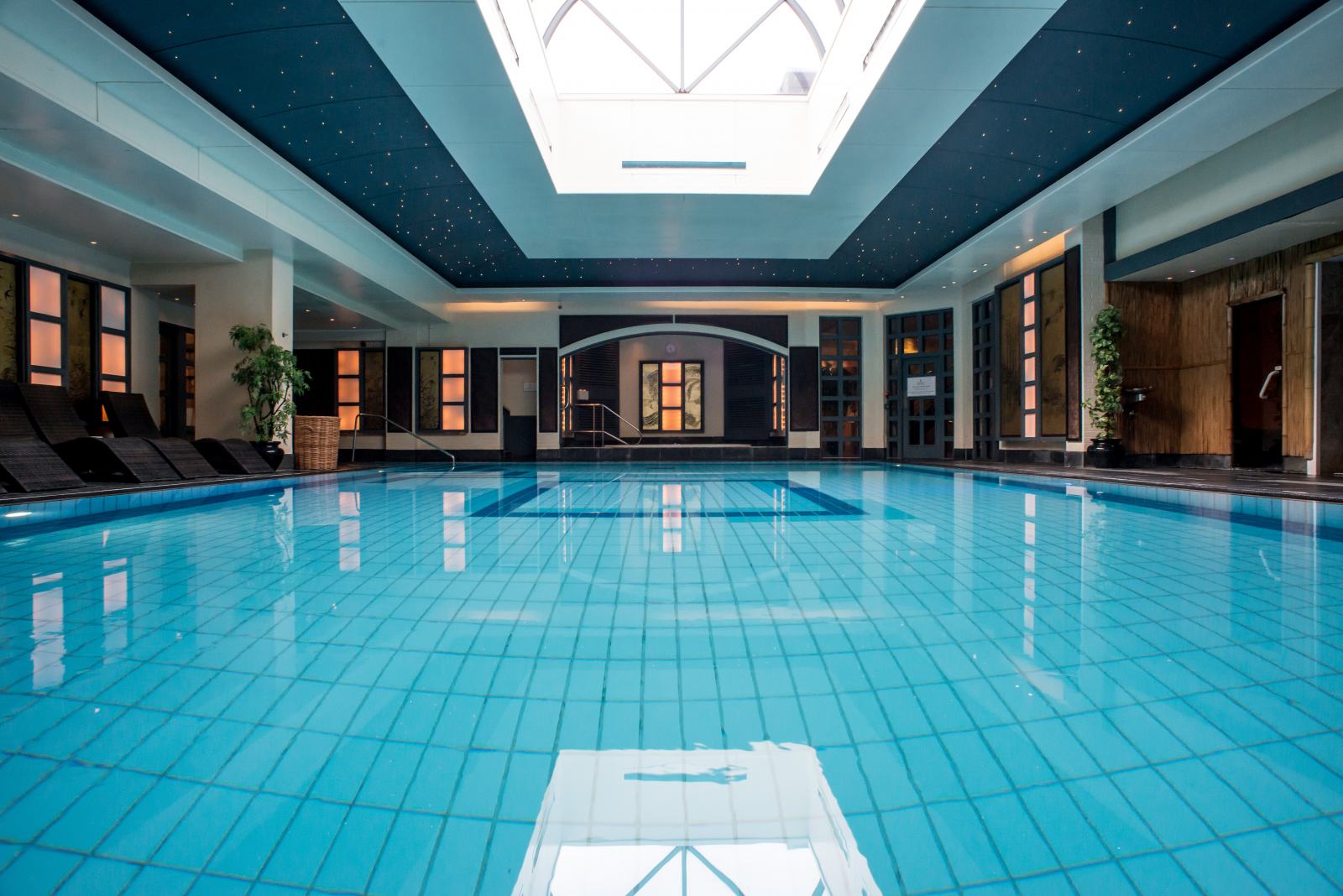 Would I really be promising too much, if I tell you that this has been the most beautiful New Forest spa I've been to date? I don't think so! I mean - just check out the beautiful pool and starlight ceiling at Careys Manor's 'SenSpa'. Marie-Claire and I both enjoyed a late-night swim here - in the evenings the light is dimmed to a dark blue, with the glistening star ceiling surrounding the pool being an absolute highlight to look at and setting a perfectly relaxing scene to wind down.
All hotel guests at Careys Manor have access to the main pool area, a small sauna and steam room, Jacuzzi, and their gym on the first floor. And if you're up for a full Vegan Spa Break full of next-level relaxation, you can book one of their New Forest spa packages giving you access to the rest of their stunning spa area, including a large Hydrotherapy Pool, Herbal Sauna, Crystal Steam Room, Laconicum, Tepidarium, Experience Showers, Health Showers, Ice Room, Rhassoul Mud Room, Hammam Rooms, Vichy Showers, Relaxation room, Quiet Room, Thai Temple studio, Gymnasium, 18 Luxurious treatment rooms, Zen Garden Thai Restaurant and the SenSpa Boutique. There's definitely plenty to experience within their luxury spa facilities - if you ask me, the perfect way to spend a cold and/or rainy day!
Vegan Spa Treatments at Careys Manor's Senspa in the New Forest
In addition to the spa facilities, you can also book any of their treatments as a hotel or spa guest, including massages, detoxifying Rhassoul Mud Treatment from the Atlas Mountains, several Hammam and Vichy treatments combining relaxing body polish with massage, as well as manicure, pedicure or deeply relaxing Ayurvedic head massages, and more - leaving you feeling pampered from head to toe.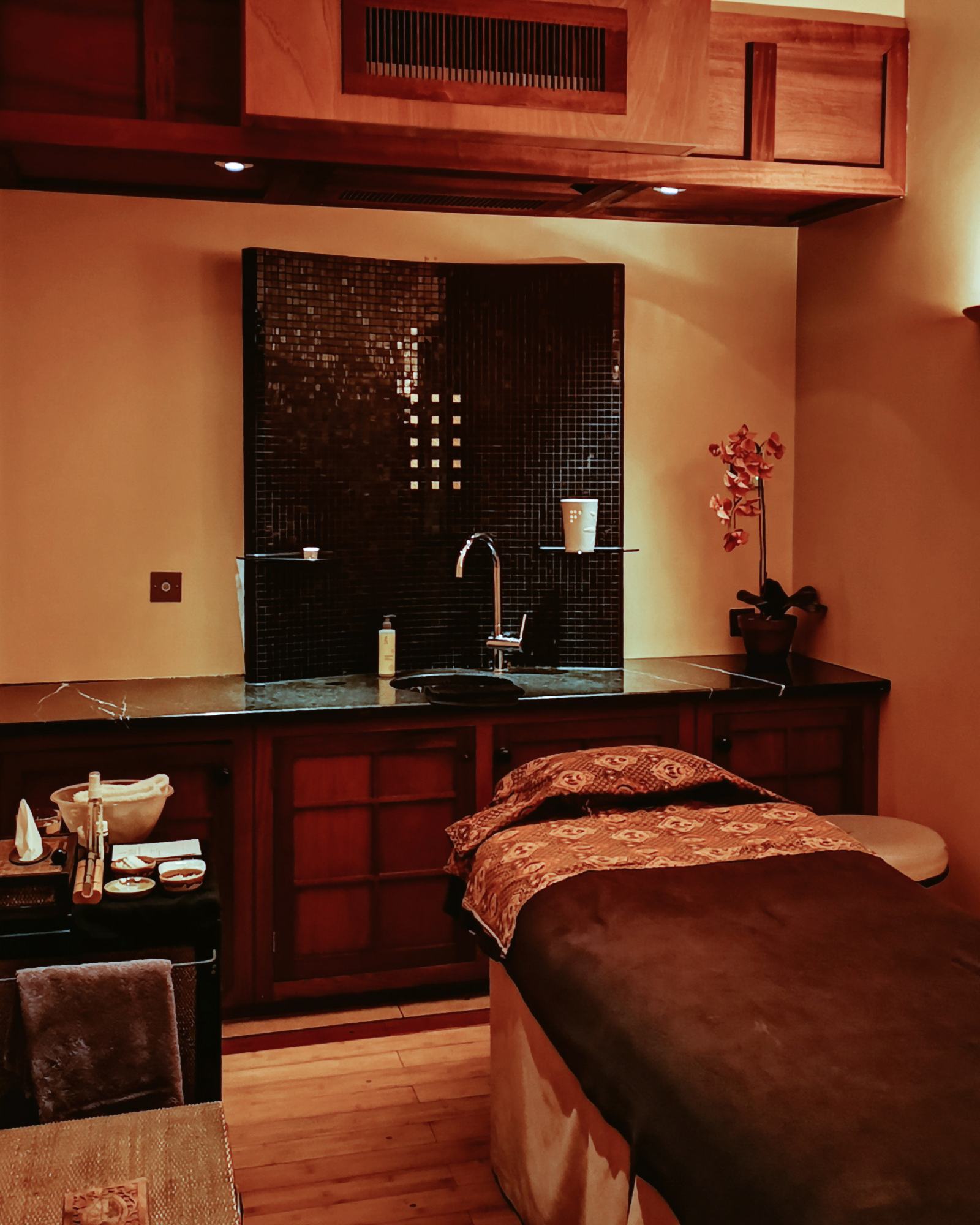 One of the treatments I had the pleasure to try out at Careys Manor is their brand new vegan Plant Power Face & Back Rejuvenation.  The treatment consists of a relaxing back massage, followed by a detoxifying facial - which also includes a  heavenly face, head, and neck massage that'll send you straight into relaxation paradise.
The products used within the Plant Power Face & Back Rejuvenation belong to the Eminence Stone Crop range, which is one of the vegan-friendly ranges used at Careys Manor's SenSpa. The entire treatment has the ability to treat multiple skin concerns as well as relieve muscle tension and stress.
Prior to starting your treatment, every guest at SenSpa gets to fill in a questionnaire including a few health & safety requirements but also your personal preferences when it comes to your perfect massage. The therapist is then able to personalise your massage based on your personal needs & preferences, which makes you feel well cared for and truly allows you to make the most out of your treatment.
In my honest opinion, at SenSpa I've had the best massage I've found in any of the New Forest Spa Hotels so far. The massage therapist fully adapted the treatment experience to my preferences which really helped take the tension out of my back and face (& particularly jaw) muscles and has left my skin feeling super hydrated and 'rejuvenated' - I guess I can say the treatment truly held up to its name!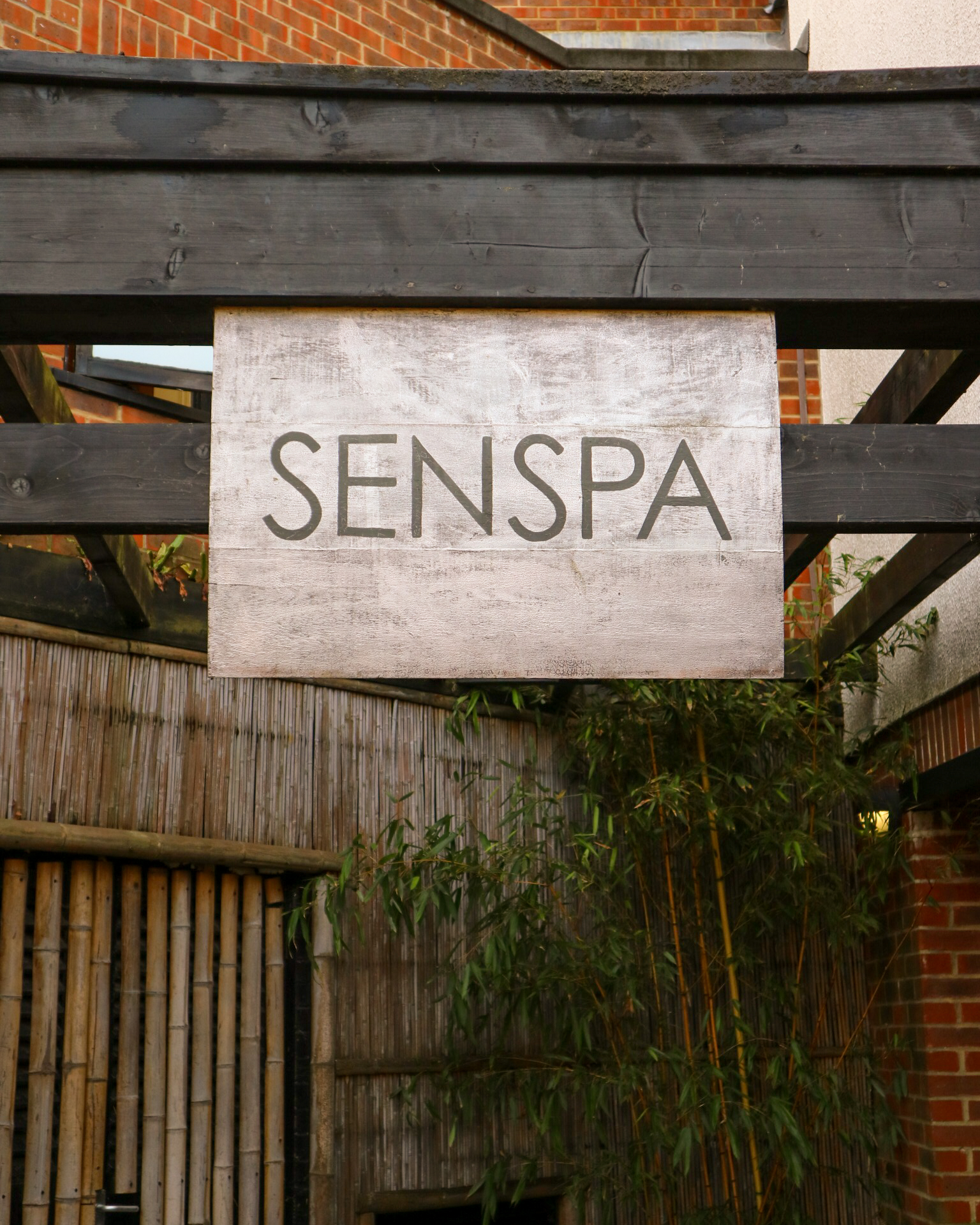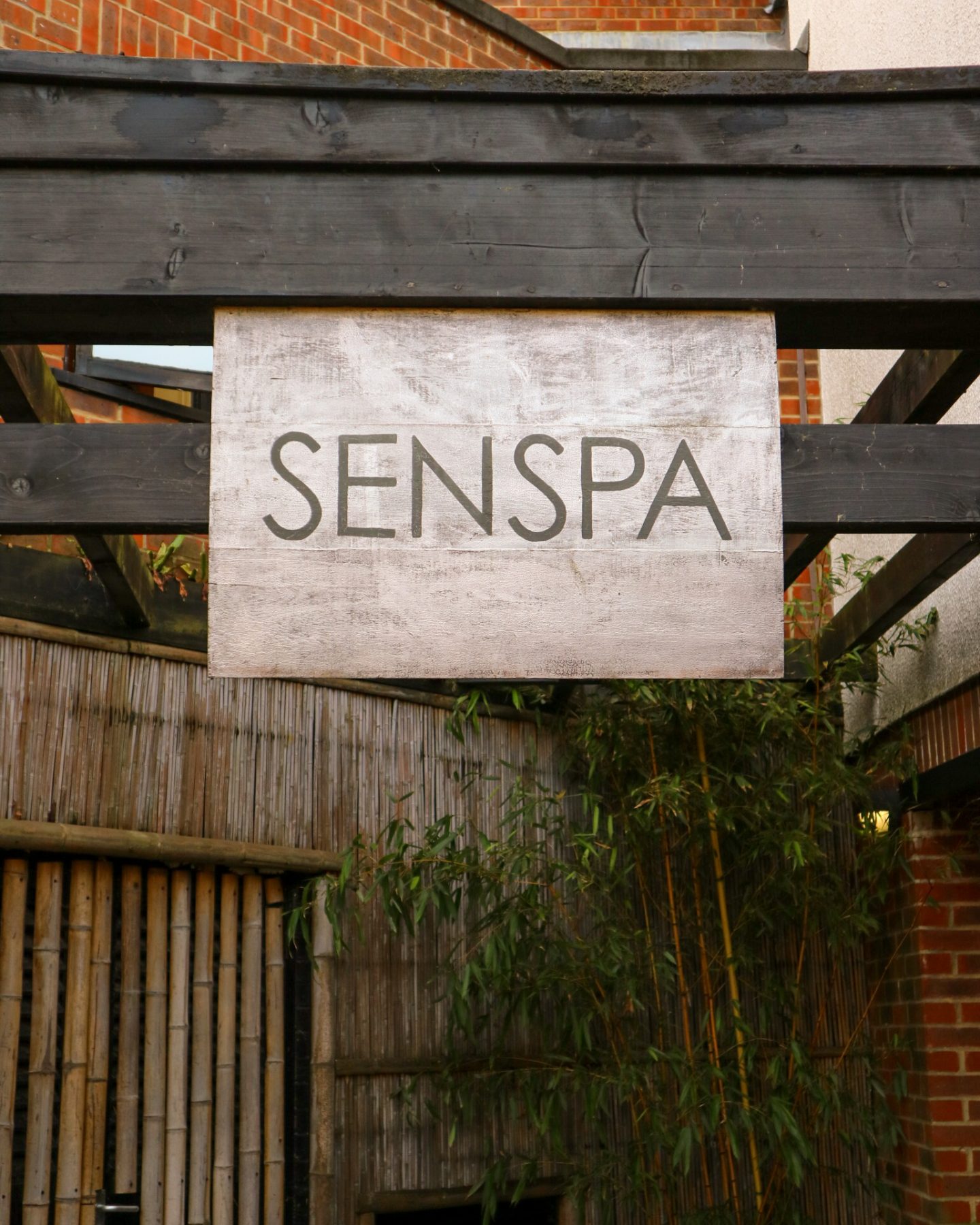 Most treatments at the SenSpa include vegan-friendly products from their very own SenSpa range, but I would recommend double-checking when booking a treatment of your choice.
In addition, the SenSpa Boutique also gives you the opportunity to take the spa feeling home. They stock a wide selection of products used in their spa treatments, including their own SenSpa range, which is entirely vegan friendly. I definitely recommend having a look around the shop and testing the scents of their range, they do really smell fantastic! I treated myself to some of their gorgeous vegan bath milks - and also their Signature Blend Essential Oil, after all, I want my entire apartment smelling like their spa!
All of the SenSpa products are also available via their website, so you can easily stock up, once you've run out (or get some luxurious gifts for friends & family!)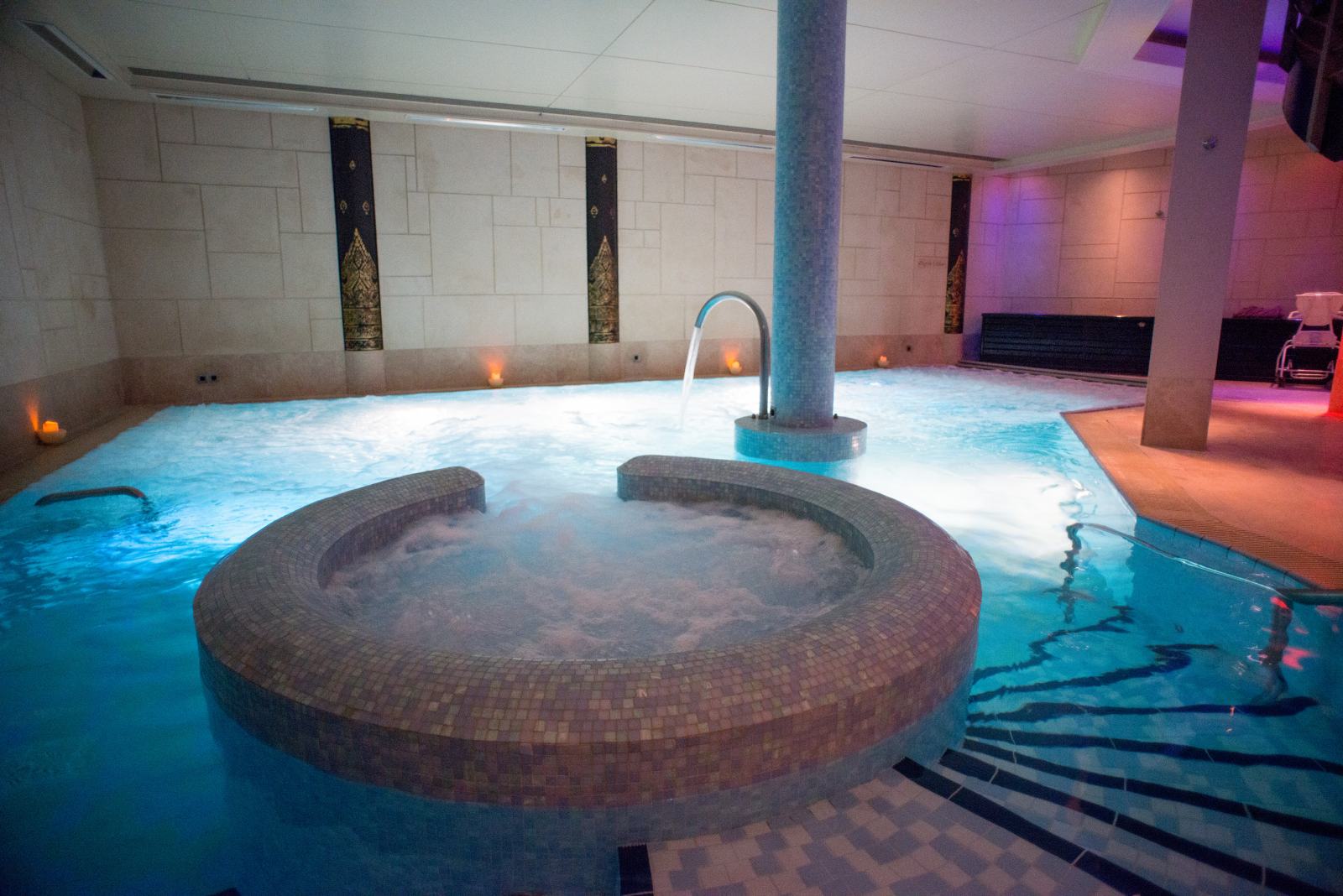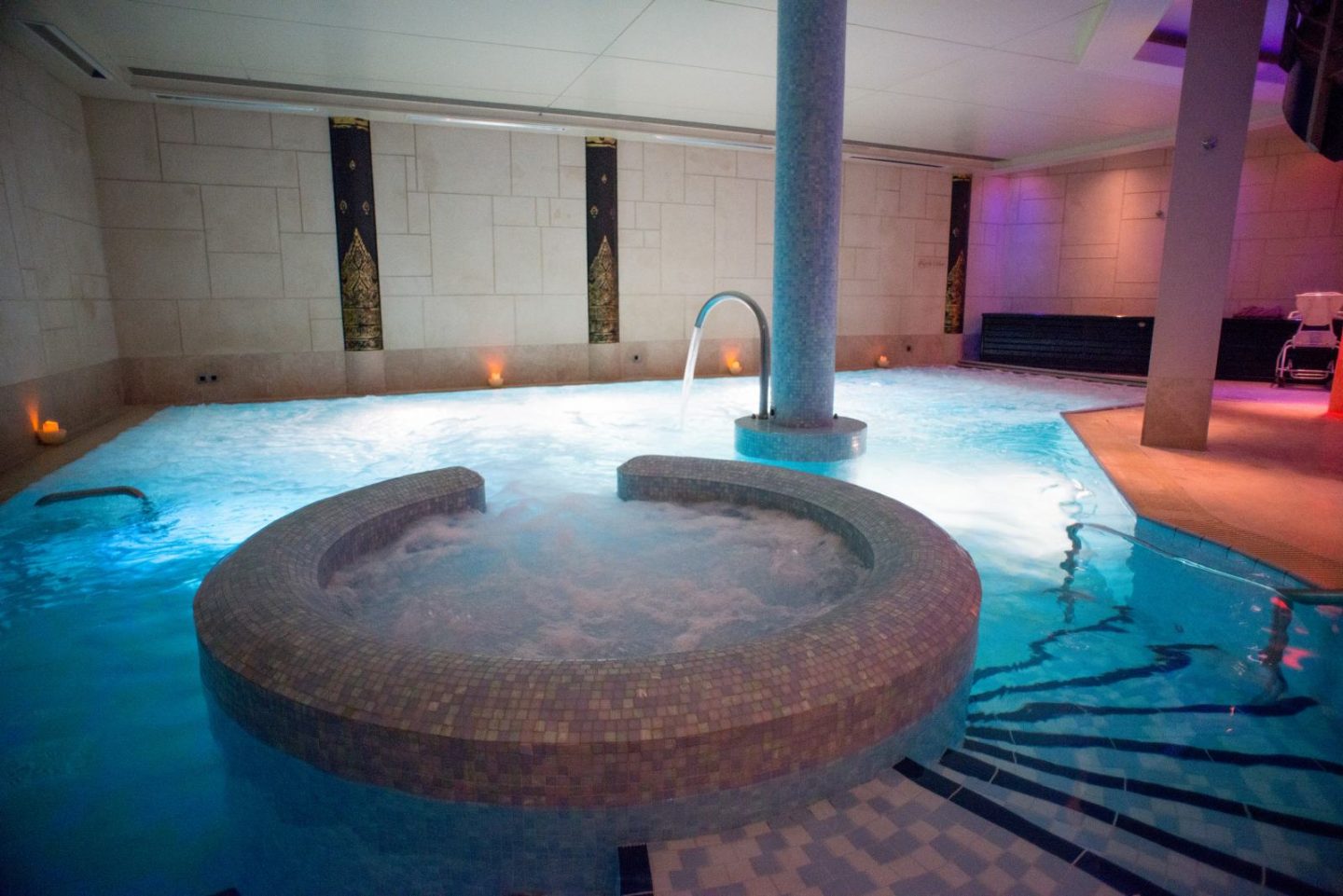 Plan your perfect Vegan Spa Break now
In the surrounding New Forest, there are also plenty of activities to enjoy besides staying in the hotel. The forest practically invites for a nature stroll or a cycling tour - you can even rent bikes from Cyclexperience at Brockenhurst station, so no need to bring your own. There are plenty of landmarks nature and the coastal line to admire, Beaulieu National Motor Museum, Lymington Sea Water Parcours, and much more, so if you're looking for the perfect getaway within easy reach from London, off to the New Forest!