---
Description
Deliciously fluffy rice protein pancakes – unbelievably both vegan & gluten free! This is honestly such a simple recipe to create and one of my weekend breakfast favourites!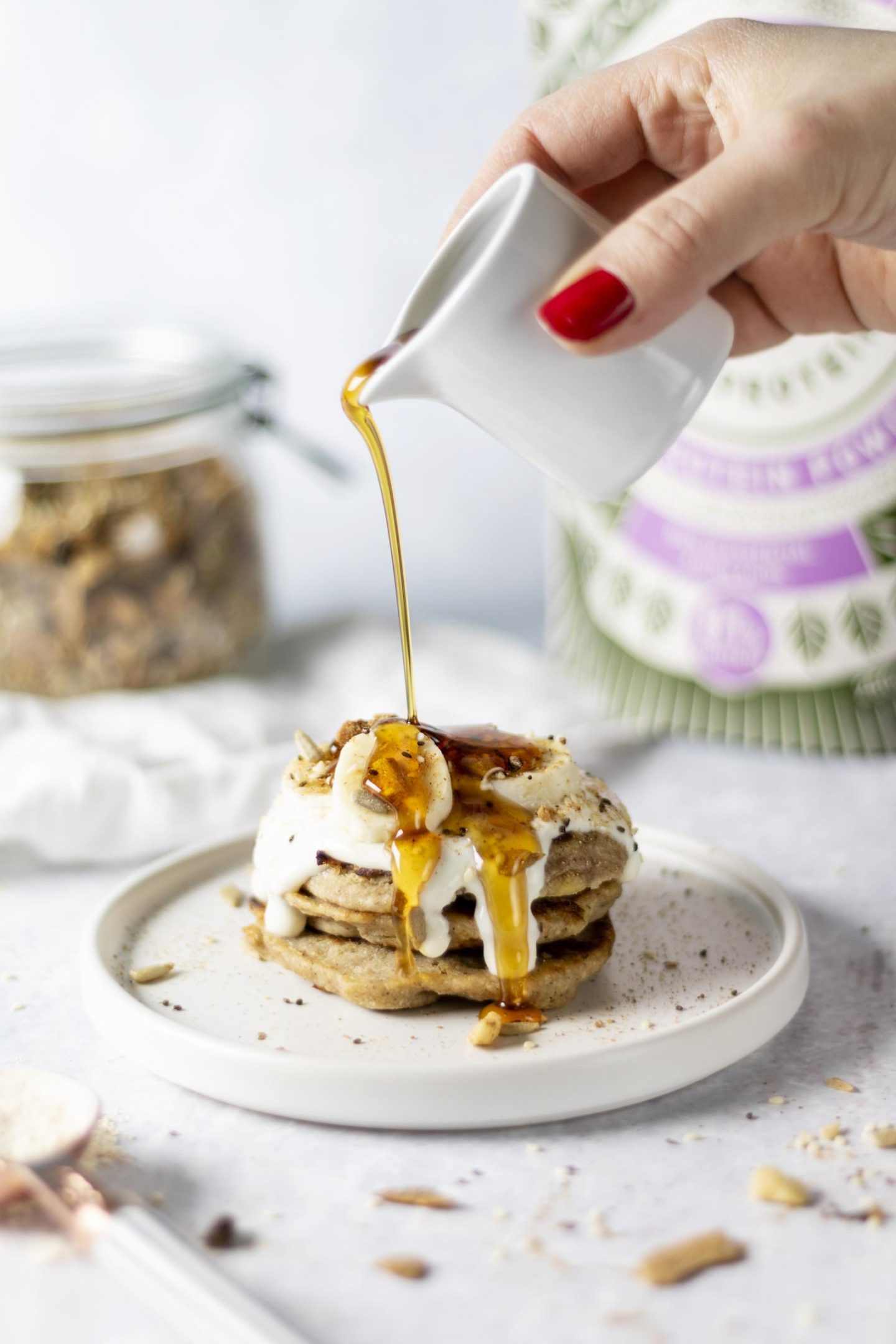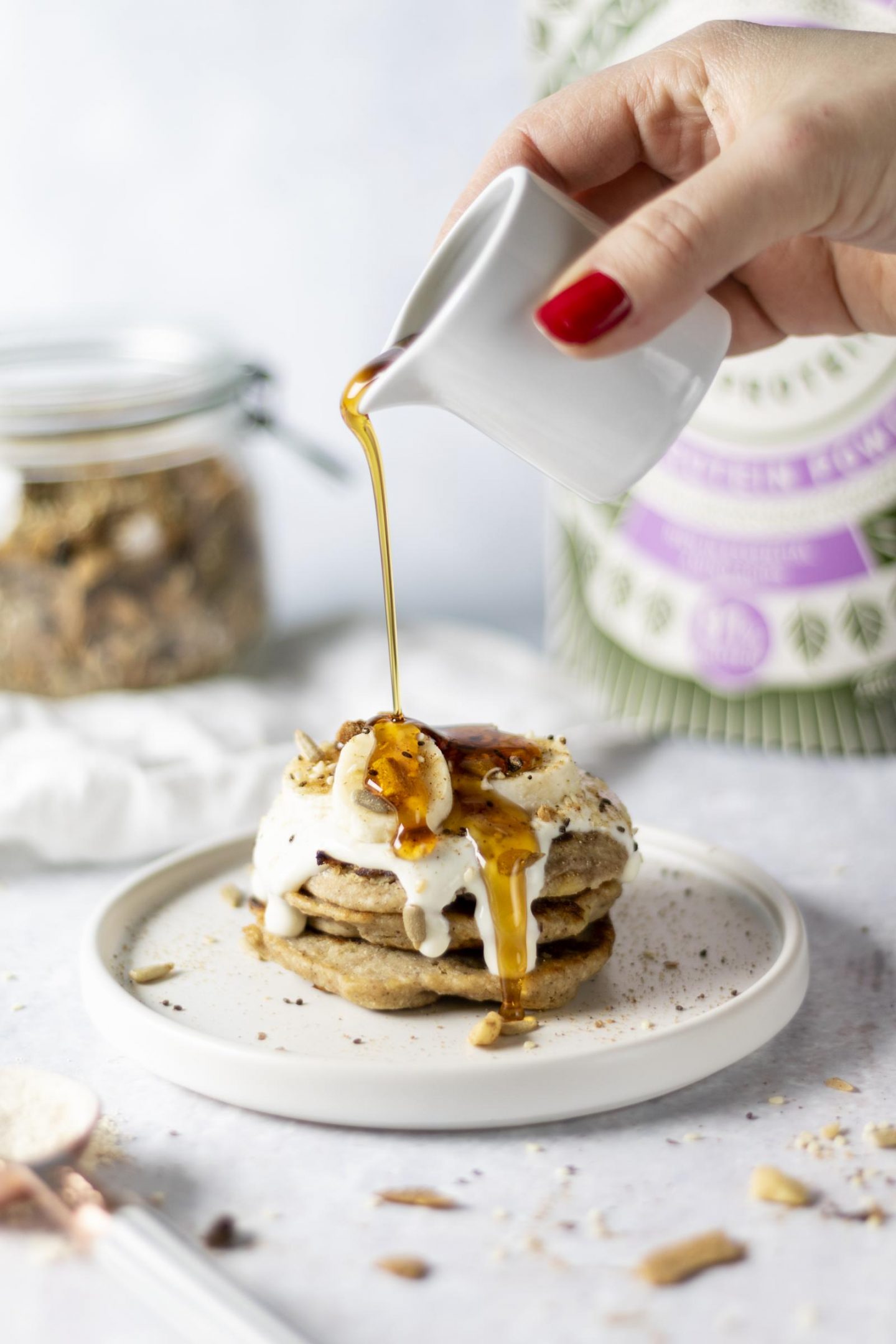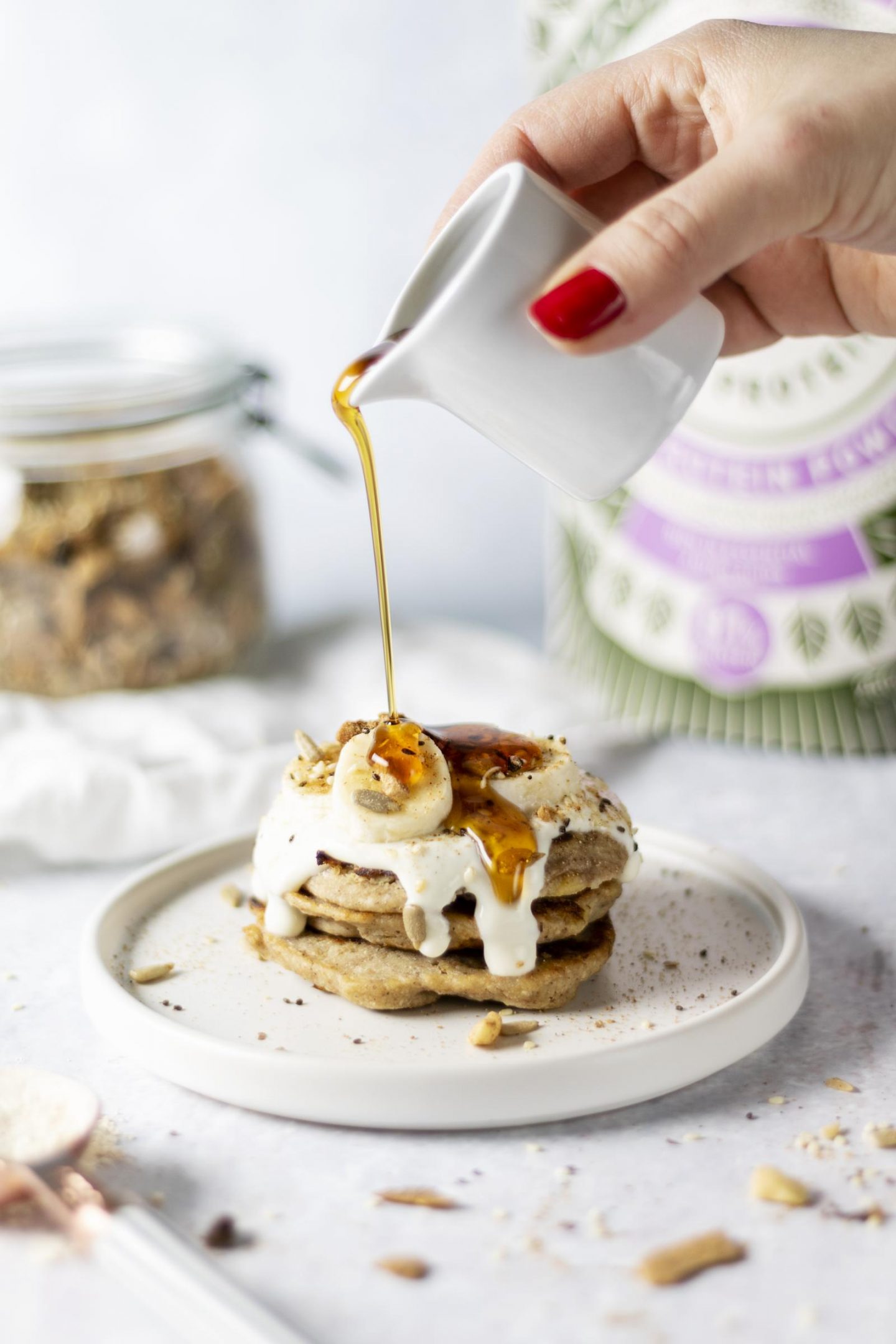 ---
---
Instructions
In a medium size bowl, mash the banana with a fork.

Add 2 Tbsp Alpro Coconut Yogurt into the bowl, as well as 1 tsp Apple Cider Vinegar. Stir to combine all ingredients and set aside for 5 minutes.

Heat a non-stick frying pan over medium-high heat. Add a little coconut oil into the pan.

Add 2 Tbsp Pulsin Rice Protein and 2 Tbsp Buckwheat Flour to the wet ingredients and stir with the fork to combine.

Use a tablespoon to transfer the batter in portion sizes to the pan, shape the pancakes with the back of the spoon.

Gently flip the pancakes once the edges begin to brown (4-5 minutes) and cook on the second side for about 3 minutes.

Serve with your favourite pancake toppings!
---
Keywords: breakfast, vegan protein