This delicious Vegan Kale and Walnut Pesto Recipe pairs wonderfully with your favourite pasta and is also great on sandwiches or in a creamy salad dressing for the extra kick of flavour!
Another vegan classic recipe: vegan kale and walnut pesto! Though created with a little bit of a twist by using kale and walnuts (oh and also avocado!) instead of basil and pine nuts in this tasty recipe. And it turned out super delicious!
This pesto is perfect with some gnocchi, your favourite pasta, with roasted veggies – and even spread across an aubergine and then roasted in the oven, yum! I'm getting foodie dreams by just thinking about it 😉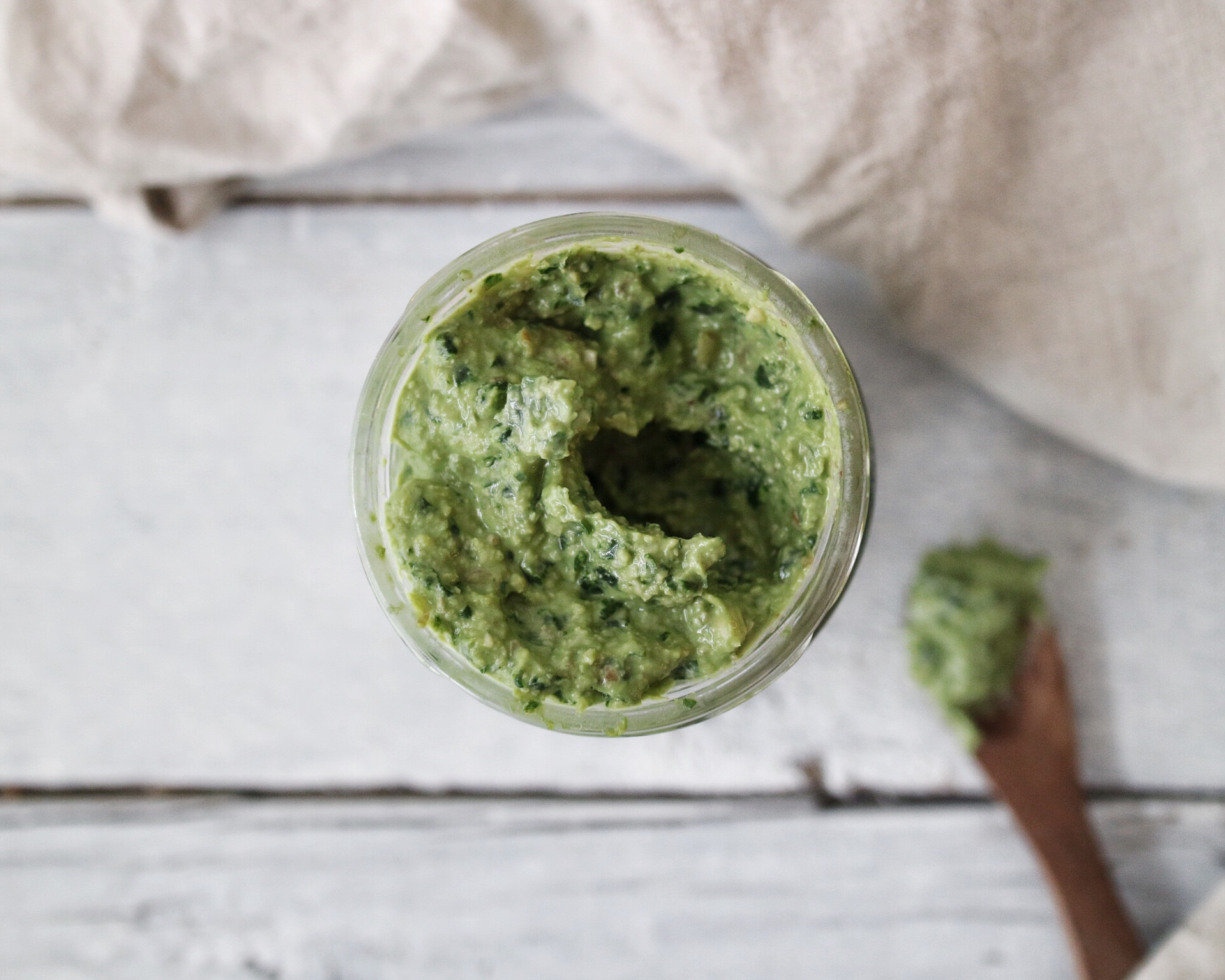 Ingredients
– 1 handful of chopped kale
– 2 Tbsp chopped walnuts (I used California Walnuts!)
– 1 Tbsp Extra Virgin Olive Oil
– 1 clove of garlic
– 1/2 tsp sea salt
– 1/4 tsp onion powder
– 1/4 tsp black pepper
– 1/2 avocado
– juice of 1/2 lemon
– 1 tsp nutritional yeast
Also: a small mason jar, washed with boiling water prior to adding the pesto!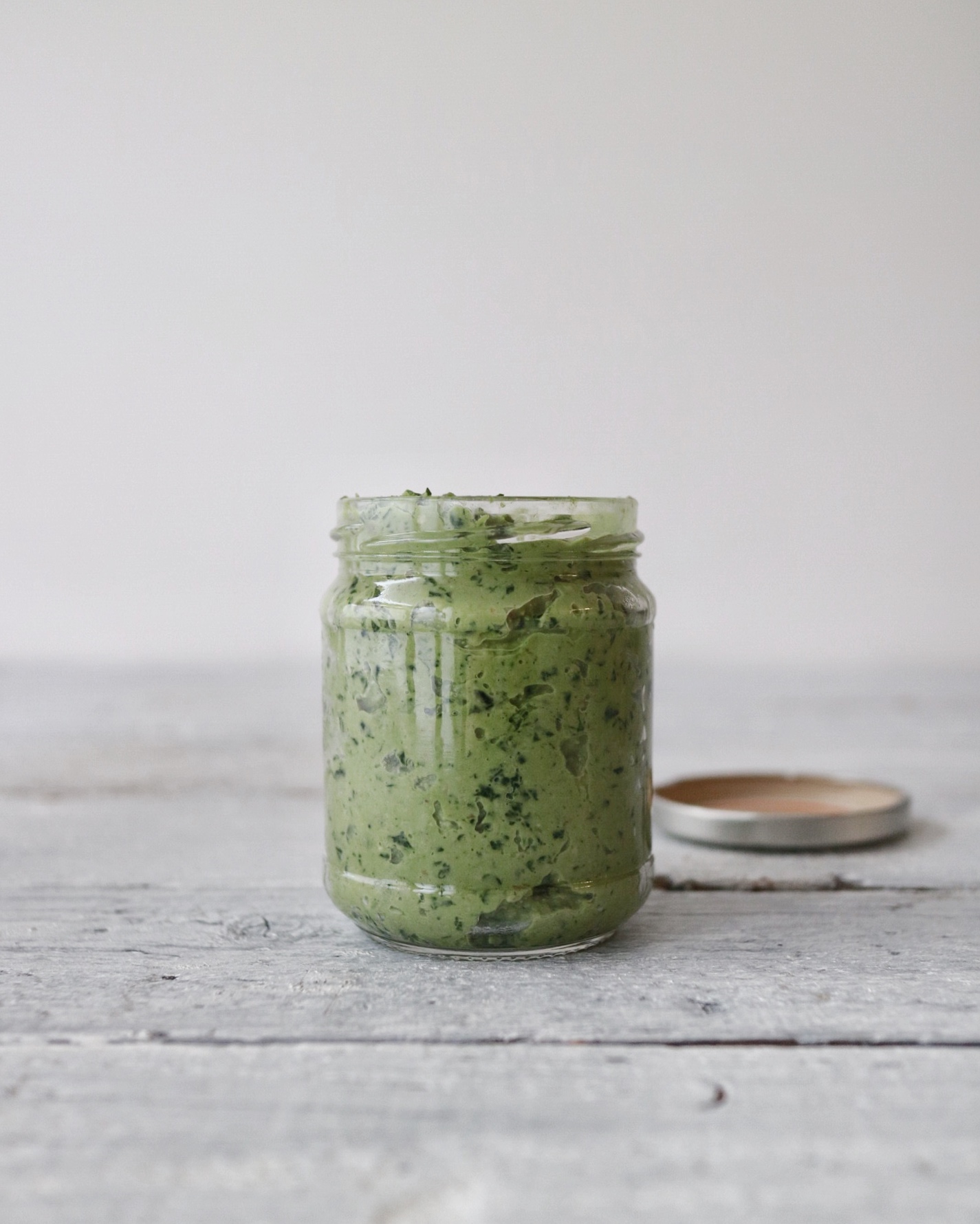 Method
1. Now this is a simple one: cut off the stalks of the kale (if there are any left on it) and add all ingredients to a food processor.
2. Process until you get a smooth paste – you may have to scrape the ingredients down the sides of the processor a few times until you get the desired texture.
3. If you like to keep bigger chunks in your pesto, that's of course totally down to you. I myself am more on the smoother side (no pun intended ;)).
4. If you cook out a mason jar with boiling water, you can add the pesto to the jar afterwards. Seal and it will last in your fridge for at least 5 days.