Did you really think I would let you off after the first two bliss ball recipes? Ha! Not on my blog 😉
As 'all good things make 3', here's another one for you to try and enjoy, with yet another flavour: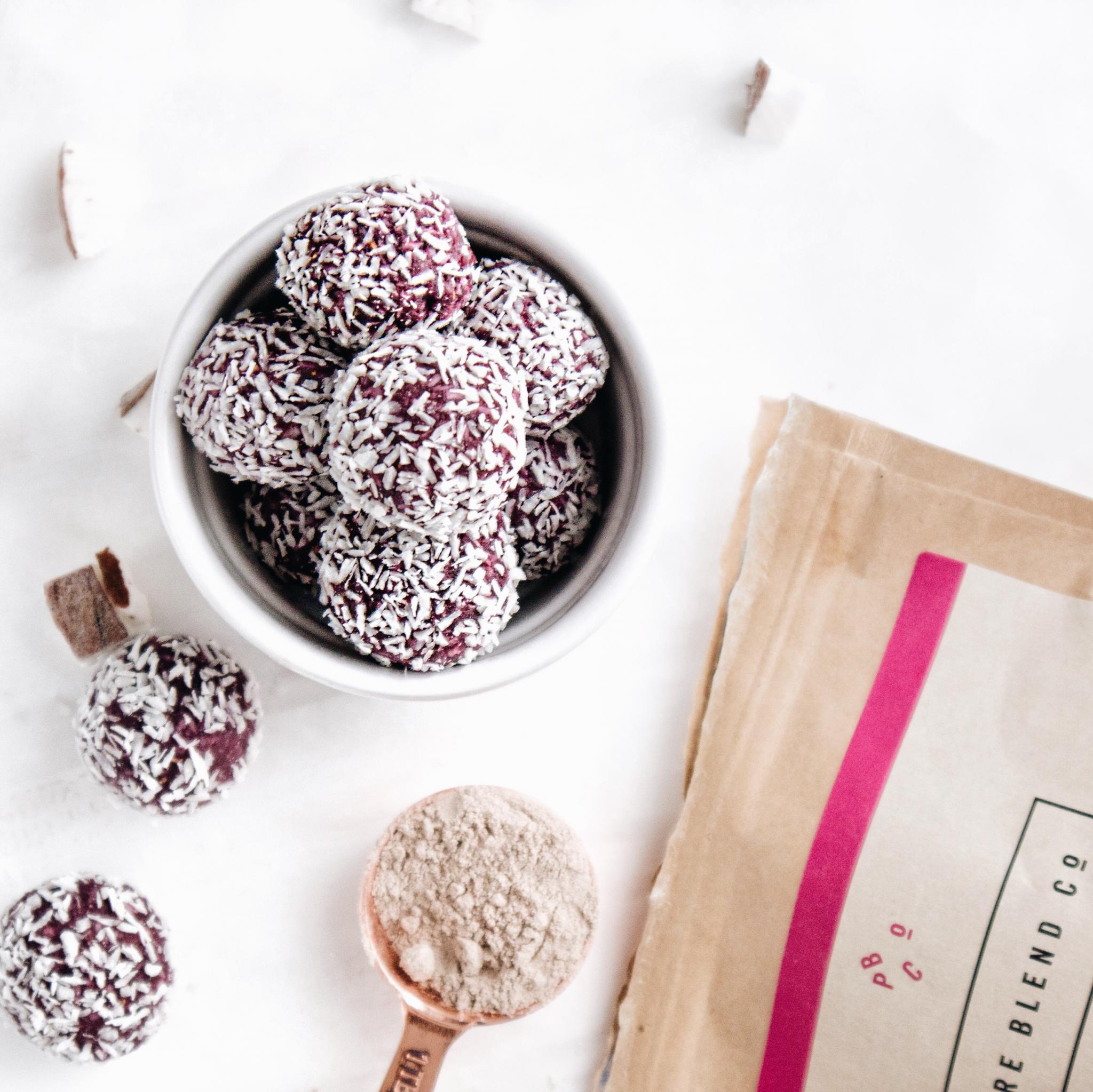 Berry Bliss Balls
Ingredients:
1 cup desiccated coconut
¼ cup almond flour
½ cup frozen raspberries
1 ½ tbsp coconut oil
1 ½ tbsp agave syrup
1 tbsp lemon juice
1 tbsp filtered water
Optional: desiccated coconut for decoration
Method:
Process all ingredients in a food processor or alternatively blend with a stick blender in a large jug.
Transfer into a bowl and leave in the fridge for a minimum of 1 hour.
Using a teaspoon and your hands, form the bliss balls.
Roll the bliss balls in the desiccated coconut to decorate them – ready!