---
Scale
Ingredients
For the butternut squash
1 Butternut Squash
1 Tbsp Extra Virgin Olive Oil
For the filling
150g dried pearl barley
1 Tbsp curry powder
1/2 tsp turmeric
1/4 tsp cumin
1/4 tsp ginger powder
1/4 tsp black pepper
1/2 tsp turmeric
400 ml veggie stock
For the topping
a handful of pomegranate seeds (can use frozen, if you like)

10g chopped coriander
Salt & pepper to taste
---
Instructions
1. Start by washing the butternut squash and removing any outer stains (or supermarket stickers!) under hot water. Then using a large, sharp knife cut the squash down the middle, so you get two equally sized halves.
2. Using a teaspoon or tablespoon start removing the seeds alongside the 'stringy' flesh that surrounds them.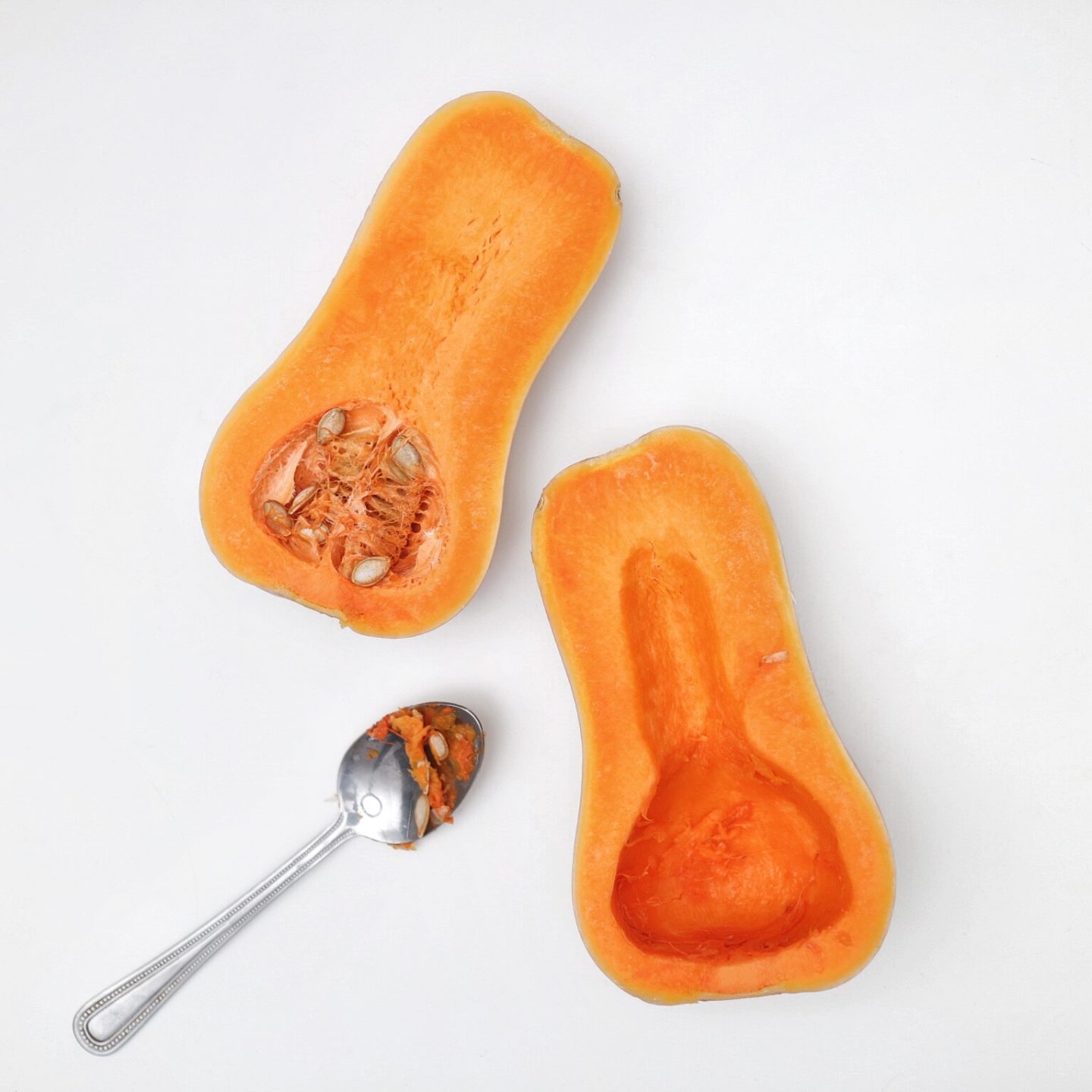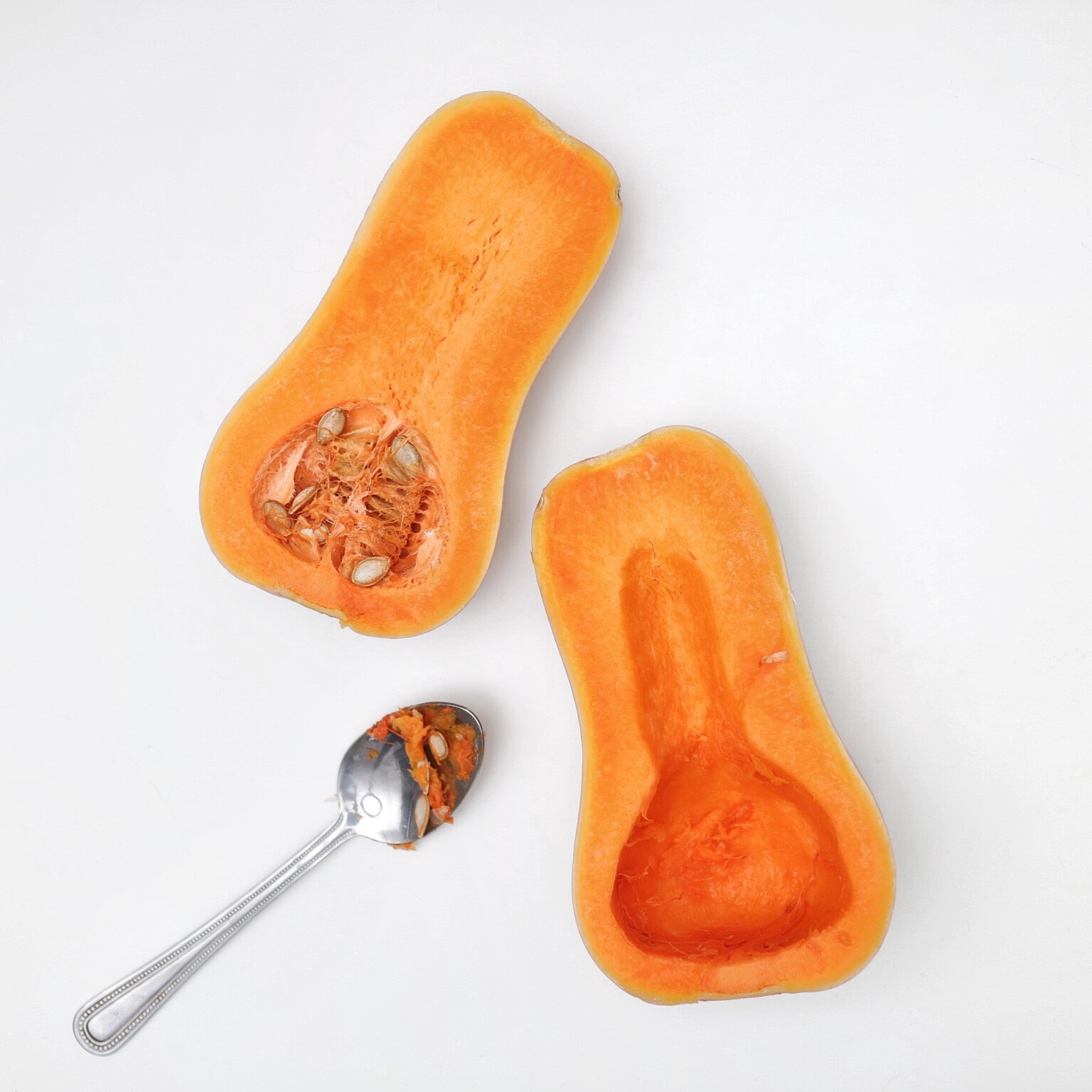 3. Using a sharp pointed knife cut slits into your squash – vertically and horizontally. This will help the squash to get evenly roasted in the oven. Brush the Extra Virgin Olive Oil across the squash, and then place it in the oven with the insides facing up. Roast for about 30-35 minutes until your squash is soft and the outer skin is lightly browned.
4. Whilst the squash is roasting, you can prepare the filling by placing the dried Pearl Barley in a medium size pan. Add all spices to the barley, then add the boiling stock water to cover the Barley. Cook on a medium heat and make sure to stir regularly so that the spices get evenly distributed and the barley does not get stuck to the bottom of the pan.
5. You will be able to tell when the barley is ready as it will have soaked up most of the water and more than doubled in size. If you feel like the barley is getting to dry during the cooking process, feel free to add additional water.
6. Once your squash is done roasting and the barley is fully cooked assemble the dish by filling the barley into the squash, then sprinkle with pomegranate seeds and chopped coriander. Season with salt & black pepper to taste.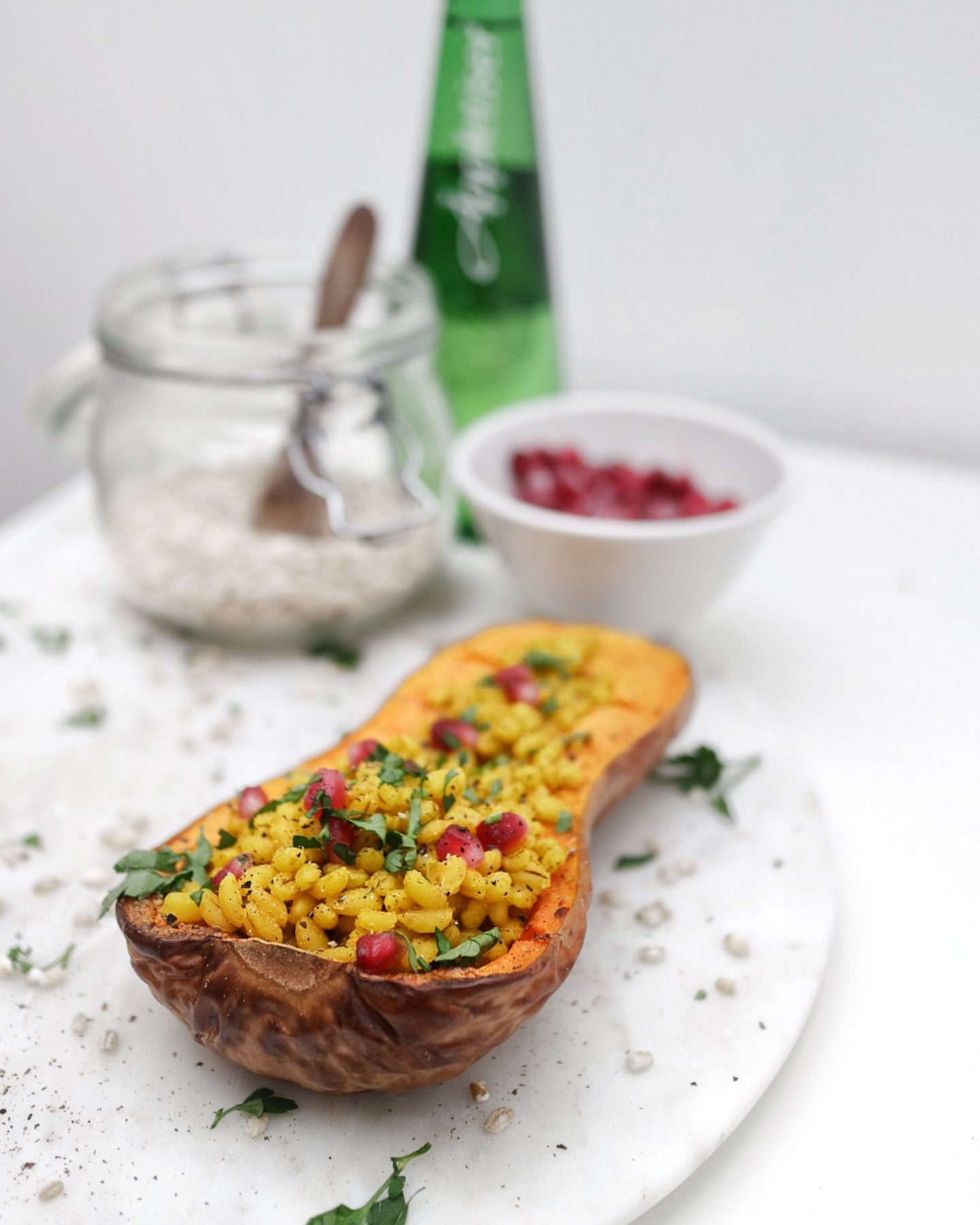 7. Enjoy with a bottle of fresh Appletiser!
---
---
Nutrition
Serving Size:

5 serving

Calories:

254

Sugar:

4g

Sodium:

871mg

Fat:

11g

Saturated Fat:

2g

Carbohydrates:

36g

Fiber:

5g

Protein:

4g
Keywords: Stuffed Butternut Squash,Vegan Stuffed Butternut Squash,Stuffed Butternut Squash Recipe