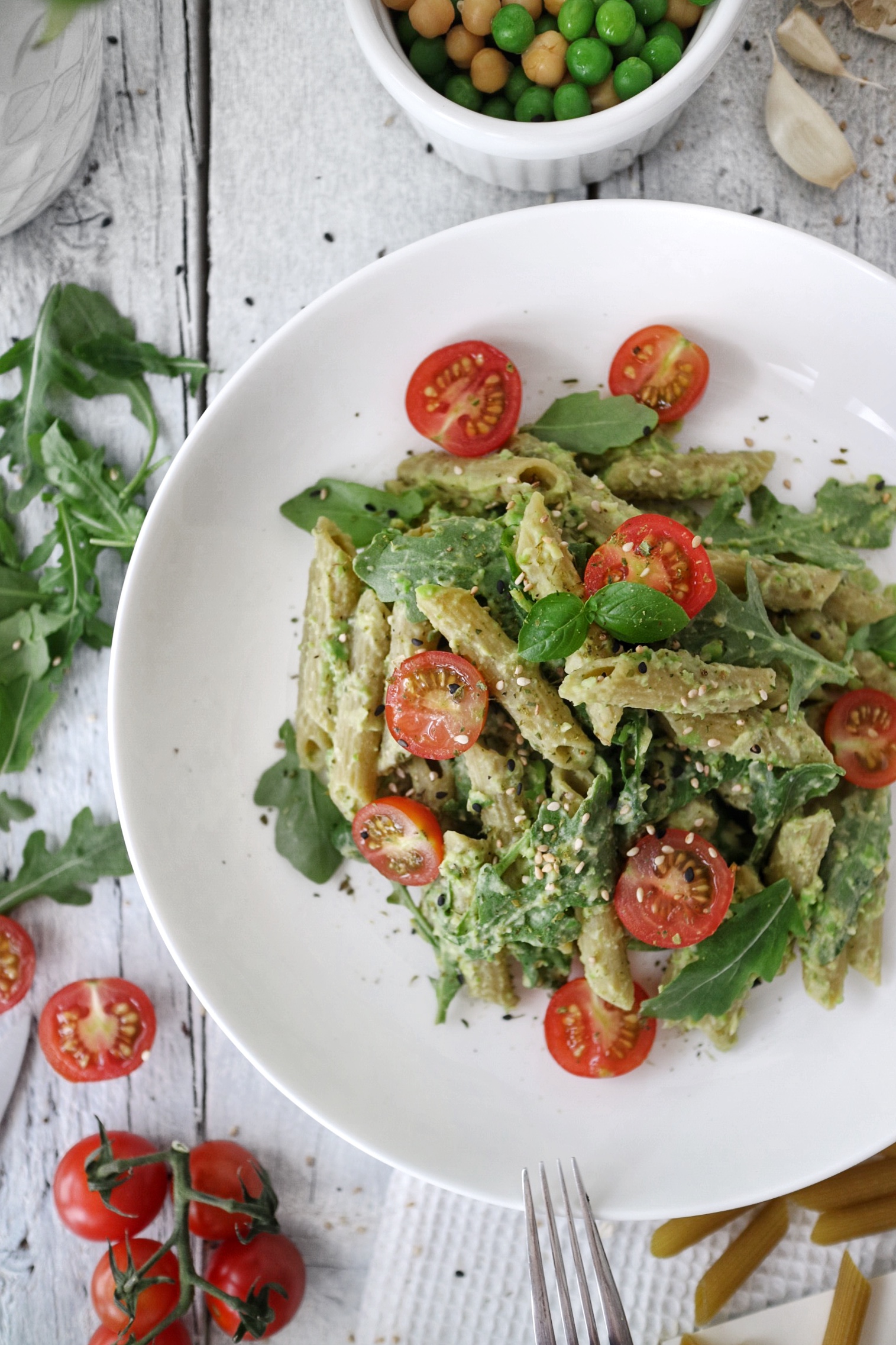 Ingredients (serves 3-4)
250g Explore Cuisine Green Lentil Penne (1 box)
2 handful fresh Basil
200g Peas
200g Chickpeas
1 clove Garlic, minced
1/2 tsp Salt
1/2 tsp Onion Powder
1 Tbsp Flaxseed Oil
Juice of 1/2 Lemon
2 handful fresh Rocket Salad
200g Cherry Tomatoes
Sesame Seeds for topping (optional)
Method
1. Bring about 1 litre of lightly salted water to the boil in a medium saucepan, then add the Green Lentil Penne and reduce to a medium heat.
2. Whilst the penne is cooking, prepare your pea pesto by adding the peas, chickpeas, garlic, salt and onion powder to a blender. I've used frozen peas in this case, that I defrosted upfront in lukewarm water. Blitz the ingredients until roughly combined, then add the flaxseed oil, lemon juice and about 3 Tbsp of pasta water to the blender.
3. Blend until the pesto is smooth - you might have to use a spatula to scrape down the sides of your blender in between, so all peas and chickpeas are mixed up properly in the pesto. I like my pesto smooth, but of course if you don't mind it a little chunky, then feel free to only roughly blend it all together.
4. Drain the pasta once the cooking time elapses & shortly run cold water through the colander to stop the cooking process of your penne.
5. Return the penne to the empty saucepan, then add the rocket salad & pesto and thoroughly combine.
6. Plate the pasta dish & then top with cherry tomatoes & sesame seeds.
7. The most important step: Enjoy!