Happy first Advent everyone!
This weekend, Nick and me have his sister Kayleigh over, who had already fallen in love with Smoothiebowl breakfast when she visited us back in summer.
As the days have since become darker and colder we decided to have a more warming breakfast this time: Oatmeal!
For this time of the year it had to be with Apple & Cinnamon flavour of course! And as I like sneaking my protein powders into my sweet meals it had a hint of Vanilla flavouring as well (Thanks to PureBlendCo!)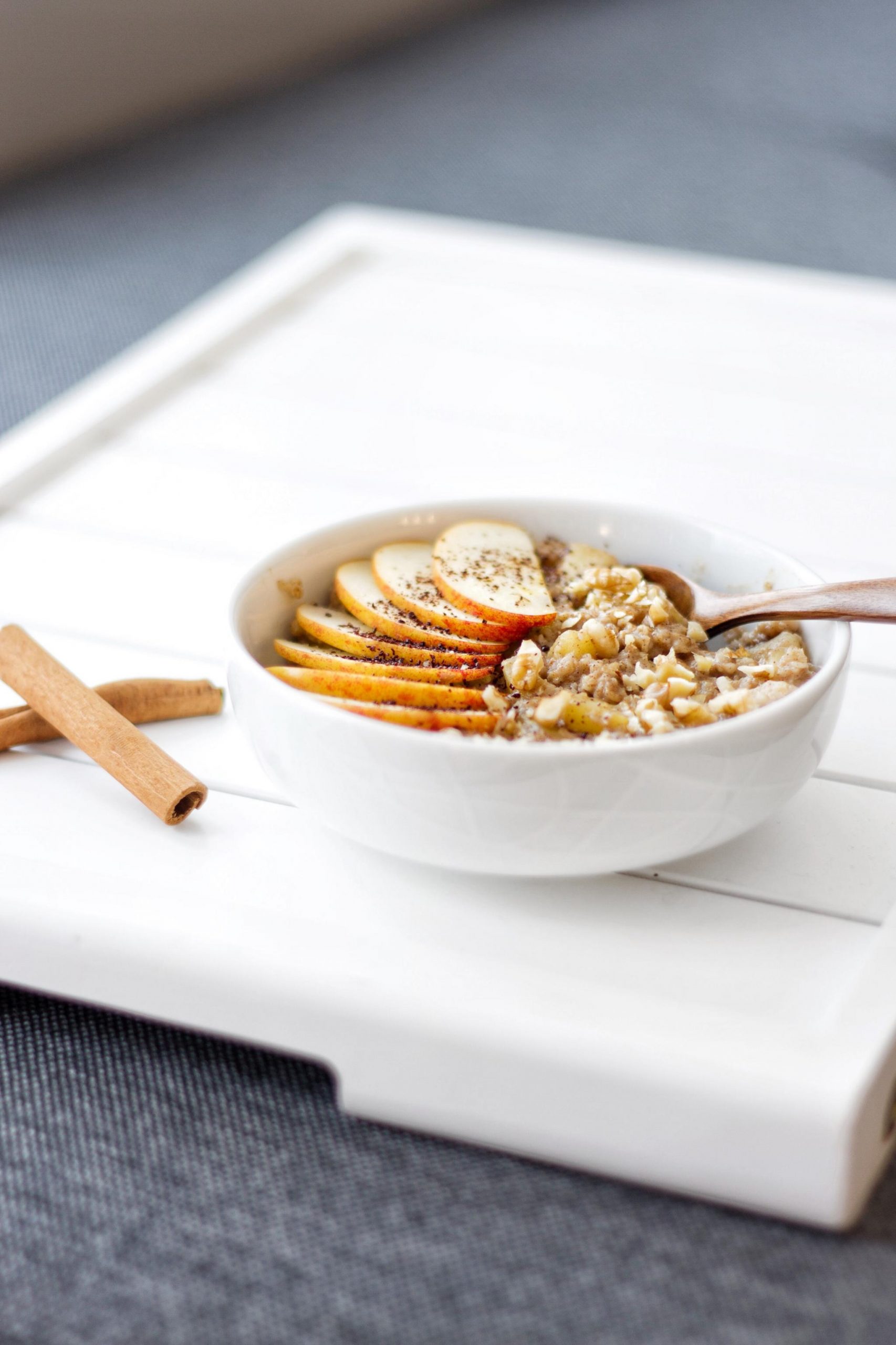 Here's the recipe:
Ingredients (for 1 big portion or 2 small ones)
1 big apple
coconut oil for frying the apple
2 Tbsp cinnamon
1 tsp coconut sugar
1 Tbsp Maca & Vanilla vegan protein powder from PureBlendCo
1 cup water
3/4 cup rolled oats
2 Tbsp apple juice
Method:
1. Peel the apple and cut it into small chunks.
2. Heat a saucepan over medium heat and add the coconut oil. Add the apple chunks and cook for a minute or until the apple aroma starts to come out. Make sure to stir well, so that the apple chunks to not get burnt.
3. Add the cinnamon and coconut sugar and stir well, then slowly add the oats
4. Add the protein powder, followed by the water and apple juice and mix well.
5. Cook until the mixture thickens, then take off the heat.
6. Transfer into a bowl and garnish with the walnuts (and optional apple slices ;))
The garnish is of course down to you! Some other great ideas would be to add some chia seeds for a good crunch or chocolate sauce - or simply fry some apply with cinnamon and coconut sugar and add it to the top.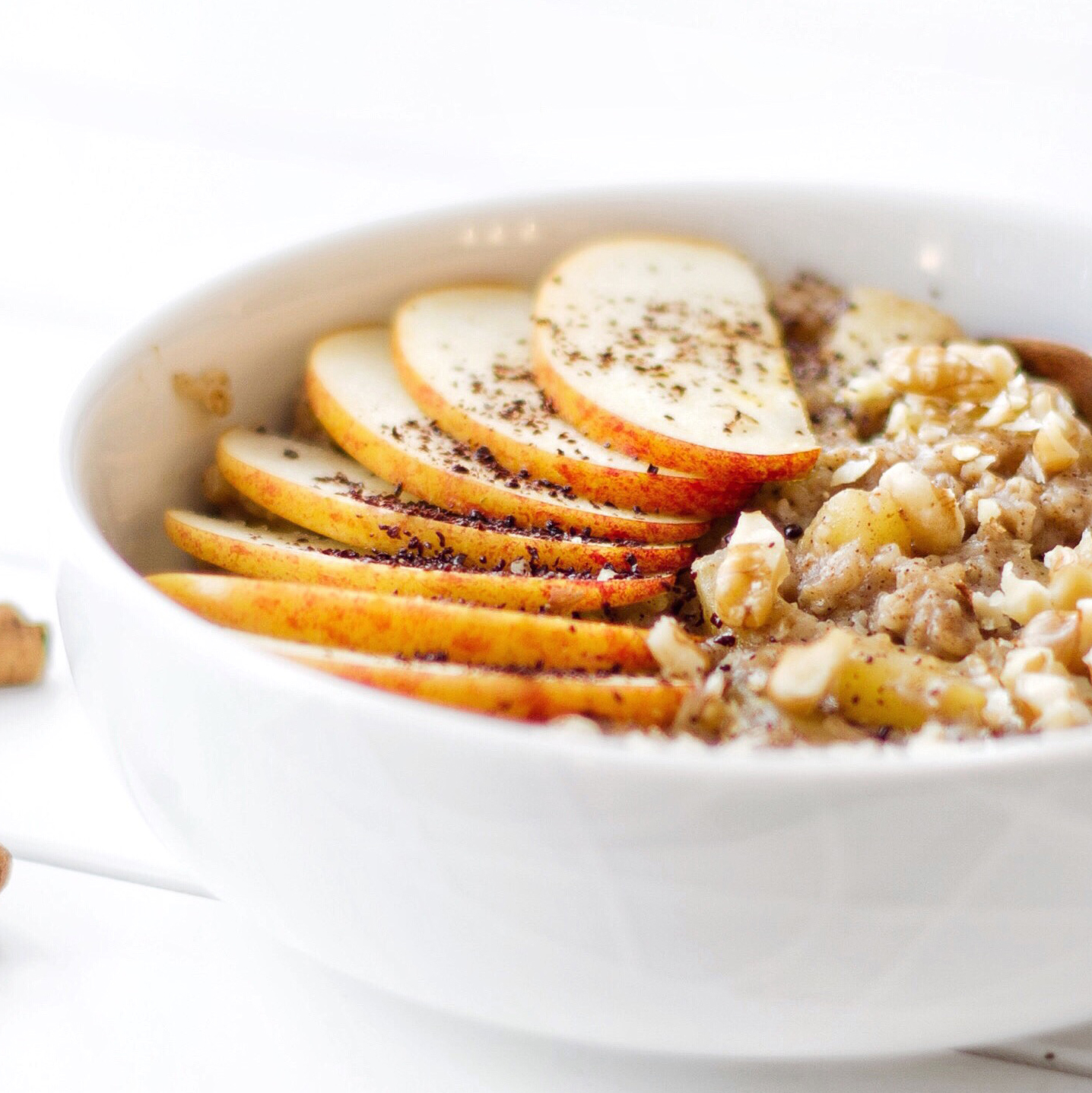 Hope you guys have/had a lovely 1st advent and enjoy this recipe!
Let me know which autumn/winter breakfast recipes you would be interested in!
More Vegan Christmas Recipes?