---
Description
Healthy Vegan Chocolate & Hazelnut Granola – crunchy, refined sugar free and super chocolate-y! Great on smoothie bowls, cereal, yogurt, porridge, with fruit or simply as an indulgent snack.
---
Scale
Ingredients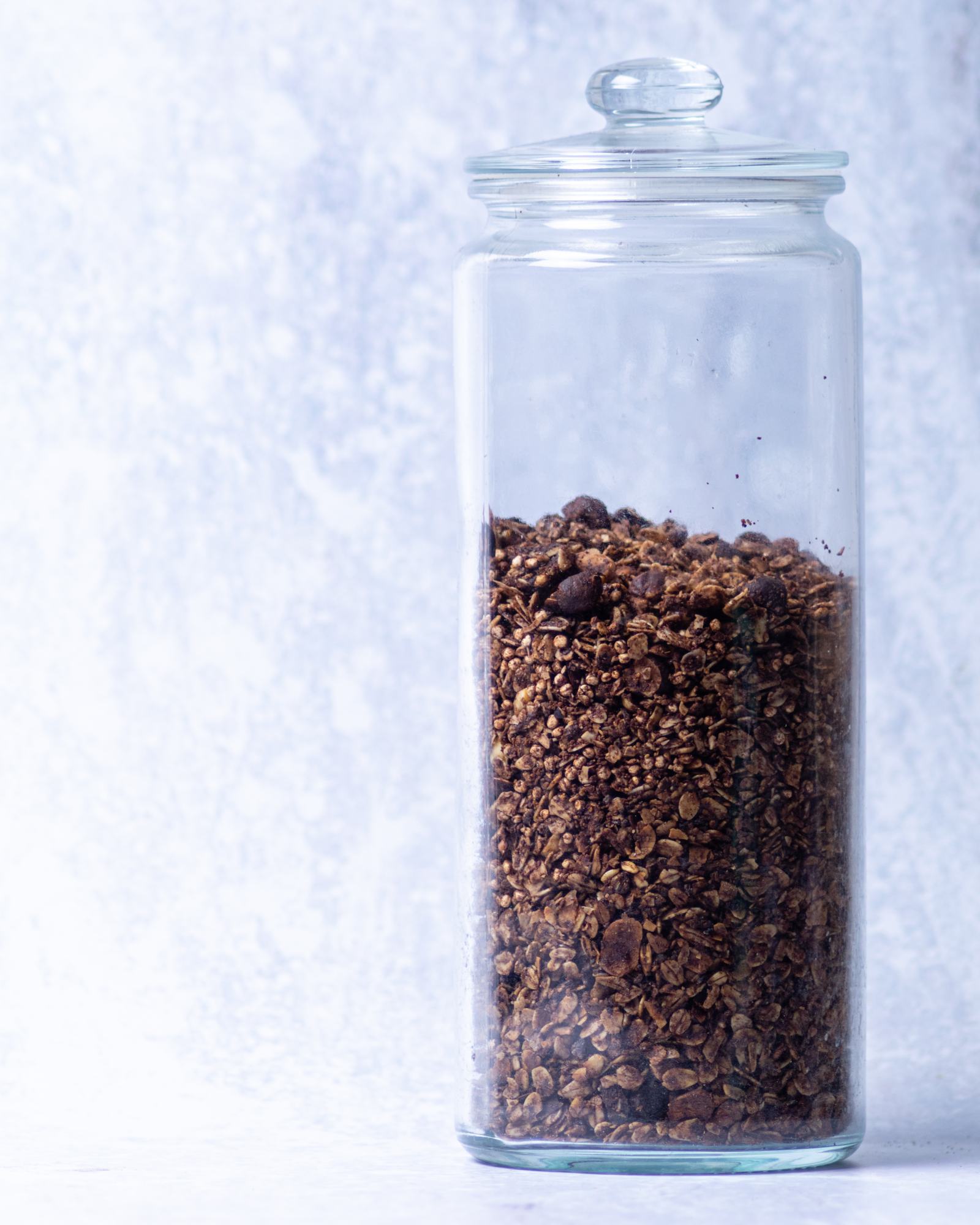 ---
Instructions
Preheat your oven to 160C.
Gently melt the coconut oil in a small saucepan over low heat, then add in the raw cacao powder, maple syrup and pinch of salt. Take the saucepan off the heat and stir to combine the ingredients.
In a separate large bowl, combine the oats, almond flakes and puffed quinoa.
Roughly chop the hazelnuts (or chop them finer if you don't want a chunky granola) and the chocolate bar and add the chunks to the oat/almond mix.
Gently pour in the liquid mix and stir through the oat mix with a spatula until the entire mix is coated.
Roll out a non-stick baking mat (silicone is ideal!) and spread the granola mix out thinly. Then place in the oven to bake for 12-15 minutes.
After the baking time elapses, turn off the oven, carefully stir through the granola and leave it in the oven with the door slightly open for another 20 minutes for any excess moisture to escape.
Keep the granola in a closed container and enjoy with your breakfast, desserts or simply as a snack!
---
Keywords: vegan granola, chocolate granola, granola recipe, healthy granola recipe, homemade granola