What to do when you have too many walnuts in the house? Right, a walnut cake. And what goes with walnuts better than anything else? Coffee!
That was pretty much my thought process when I found a massive bag of walnuts at the back of my cupboard, which  were going off soon. A good excuse to make a cake! (not that I would need an excuse for this ;))
What a perfect snack this coffee walnut cake was – especially with the sweet chai-style topping!
Hope you will enjoy this quick and easy recipe – let me know how it turned out in the comments, if you make this 😉
And don't forget to follow my instagram for more foodie images 😉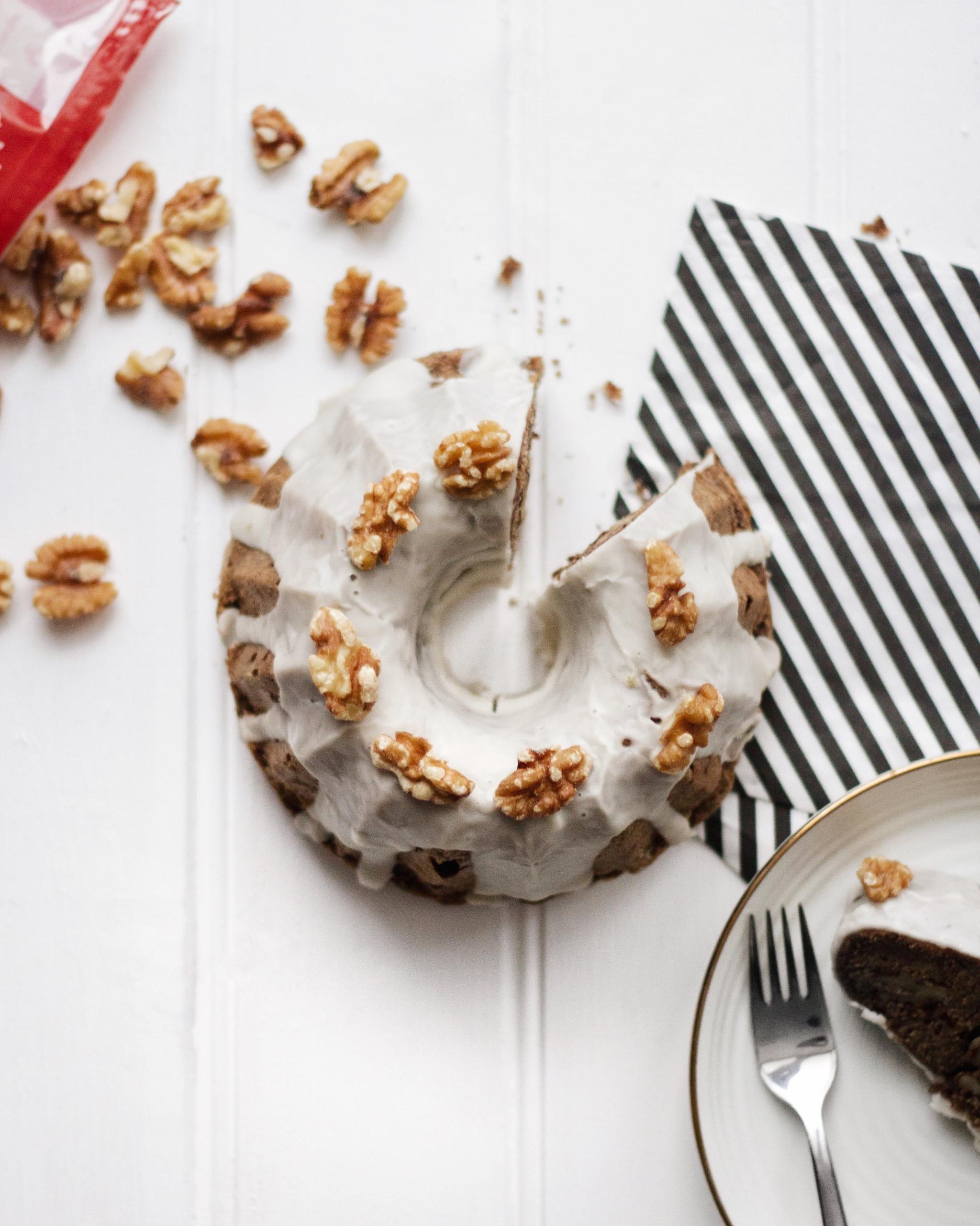 Ingredients
– 1 tbsp flaxseeds
– 3 Tbsp hot water
– 300g flour
– 3 Tbsp maple syrup
– 50g walnut, plus more for decoration
– 2 tsp cinnamon
– 1 tsp baking powder
– 4 Tbsp coffee – either instant coffee in hot water, or cold brew
– 200 ml soy milk
– 120 ml rapeseed oil
– coconut oil for the baking dish
For the icing:
– 2 cups icing sugar
– 1-2 Tbsp chai tea (soaked in the fridge over night)
– 1/2 tsp vanilla essence
– 2-3 tbsp soy milk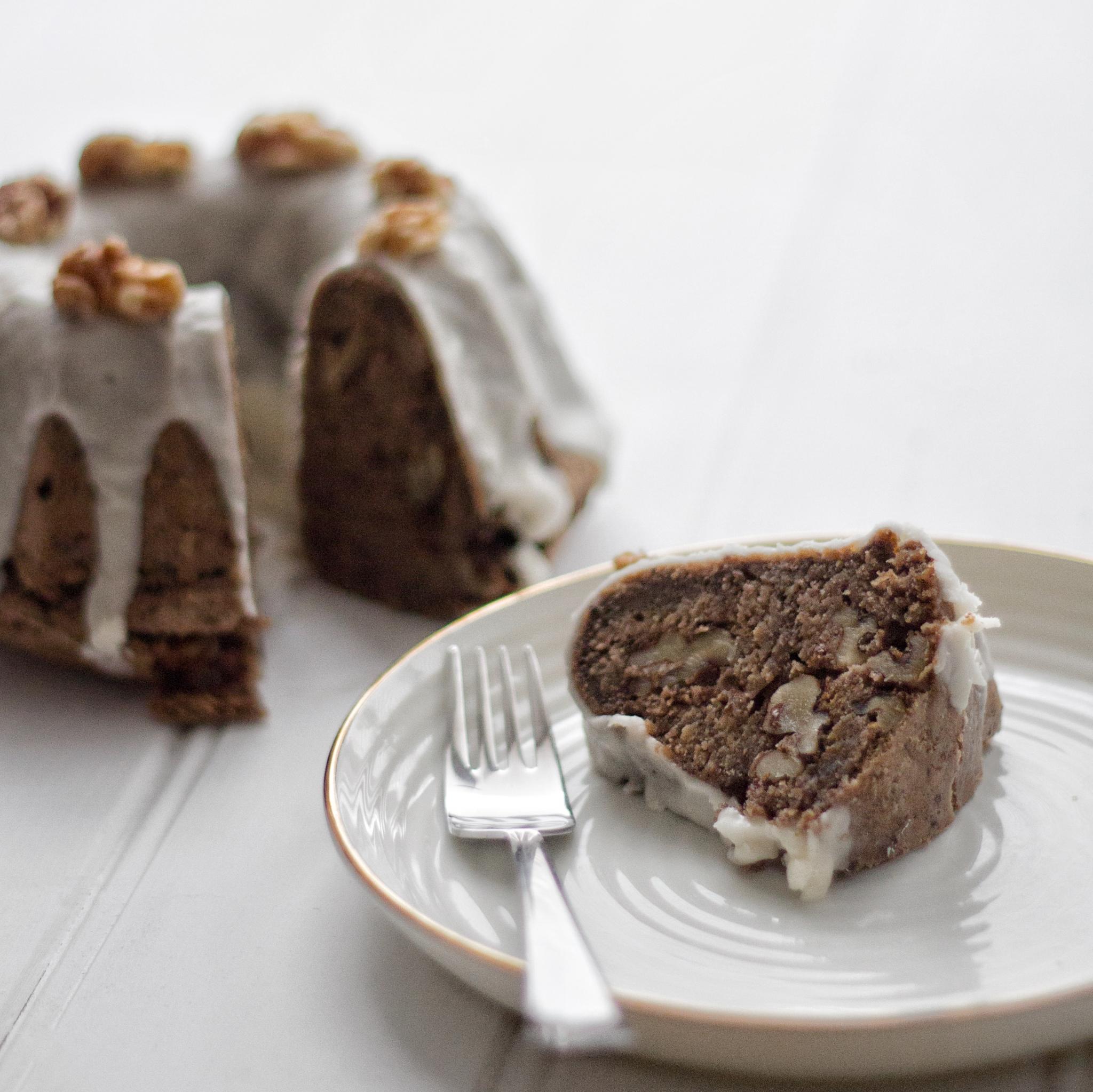 Method
1. Mix the flaxseeds with the hot water and set aside for 10 minutes.
2. Mix the flour with the baking powder and cinnamon, then add in a handful of walnuts, leaving some nuts left over for the cake decoration at the end.
3. In a large jug blend the coffee and soy milk with the maple syrup, then add the rapeseed oil.
4. Once combined, add the flaxseed-mixture to the flour-mix and slowly add the liquids whilst stirring with a spatula.
5. Oil a baking tin (I used a round one!) with coconut oil and add the mixture to the tin. I prefer not to use baking paper for my cakes, as it gets easily stuck on the cake and ruins it. Instead I prefer oiling the tins and then lightly dusting with a little flour.
6. Bake in the oven for 30 minutes at 180 degrees.
For the icing:
1. Add 2 cups of icing sugar to a bowl, then slowly add the chai tea and vanilla essence whilst stirring with a fork.
2. Add in a little soy milk until the mix is smooth, but thick. If it gets too runny, add more icing sugar. The consistency is supposed to be thick, but not crumbly.
3. Add the icing onto the cold cake and transfer to the fridge to set.
Enjoy!